Watch: The Verce – Geeked | Music Video

The Verce releases a new controversial video titled "Geeked", and it's not what you think it's about… A recently uploaded Hip-Hop video from the Atlanta-based artist, shows a typical scene of a messy house party. Often, when a party is over many things happen on your mind. For this reason, The Verce leaves room for interpretation on his latest clip. On the other hand, this is a collaborative track between creative rappers Kaptin Fatt (✞) and CeeZee10. Below this video, you can read a short interview I had with The Verce, where he gave full details about this new song.
1 – Is this song about drugs?
None of my songs are what they seem. I have a lot of hidden meanings in the lyrics so the interpretation is what you make it.
2 – What made you come up with the concept?
We were finishing up the Matt McConaughey video shoot and me and my manager Grand T-Ro said I need to do a Trap song like the stuff on the radio. Even though that ain't my style we started freestyling and I came up with the hook of "Geeked". We were lit so we cut the cameras back on and made up the song on the spot and shot the video. It is the after party of the Matt McConaughey. Salute to da homies Migos. Nawfside all day.
3 – What other musical projects are you working on?
Well, we have the new FKN Muzik Co that is doing well. We are putting together an EDM dj tour and we are working with some talented new hip-hop artist like Regnault Monday, Yancey Baby, Macky.High and more.
4 – Where can fans find you touring?
We are starting a southeast spring break tour in March so look for us at all the spring break destinations. Details will be on my website www.theverce.com and also be sure to support the new video "Geeked" Let's make this thang go big. Skee skee.
R.I.P to my homie and friend Kaptin Fatt. This was his last music video before he passed. He was a great human being.
Emerging Rapper Legacy Showcases A Poetic Flow On "Bad Feelings"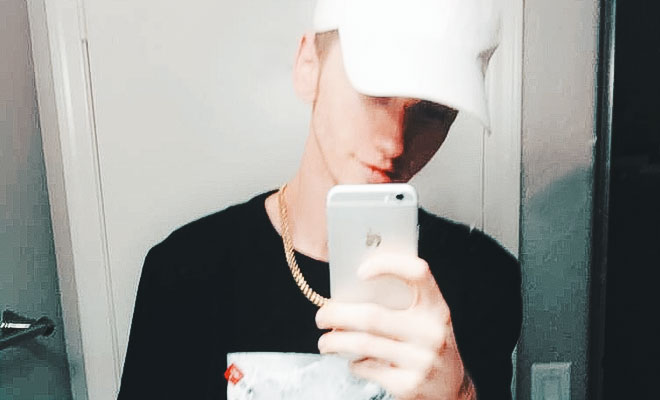 21-year-old Legacy is making a name for himself mainly due to his poetic flow and rapid-fire delivery. The emerging rapper based in Arizona gained a passion for poetry in elementary school and turned to Hip-Hop in order to keep developing his creative vision. He finds inspiration in classic urban hits from the likes of 50 Cent, Dr. Dre, Eminem, Lil Wayne, among others. Not so long ago, he has nearly reached 10K streams on SoundCloud with an infectious track called "Hope".
There's no doubt, quality mastering and mixing is an essential step in order to succeed in this competitive industry. Despite it requires minor adjustments, Legacy's jam "Bad Feelings" will surprise you with his rhyming verses and matching syllables. Moreover, the confidence in his voice reveals his discomfort with fake people, and he's brave enough to speak the truth through art. This new tune tells a personal story related to obstacles and friends. Often, your pals can cross the line from frenemies or competitive homies to outright bullies. Beyond its concept, you can hear how the jazzy piano bars in the background makes it especially smooth and pleasant to the ears. Produced by Ocean, I think it's worth giving it a try below.
CONNECT WITH LEGACY NOW!