The Weeknd's Upcoming Album Tracklist Has Leaked!

'Dawn FM' by The Weeknd will be the artist's 5th studio album and its tracklist has leaked. Possibly there's a collaboration with the legendary musician and producer Quincy Jones, better known for his 80s hit "Ai No Corrida," plus, Hollywood actor Jim Carrey lends his vocals on two songs.
To tell the truth, fans are speculating on multiple forums. This information hasn't been confirmed yet, in any case, the tracklist below seems pretty authentic. What do you think? (Source)
'Dawn FM' Tracklist 
1 – Dawn FM (feat. Jim Carrey)
2 – Gasoline
3 – How Do I Make You Love Me?
4 – Take My Breath
5 – Sacrifice
6 – A Tale By Quincy (feat. Quincy Jones)
7 – Out Of Time
8 – Here We Go… Again (feat. Tyler The Creator)
9 – Best Friends
10 – Is There Someone Else?
11 – Starry Eyes
12 – Every Angel Is Terrifying
13 – Don't Break My Heart
14 – I Heard You're Married (feat. Lil Wayne)
15 – Less Than Zero
16 – Phantom Regret (feat. Jim Carrey)
You can verify everything on Friday, January 7th once the album comes out (pre-save here). On a side note, you'll see a completely different version of the album artwork on The Weeknd's official online shop.
Meanwhile, watch a short trailer of what's to come right here. No doubt, timeless is a word that best describes his avant-garde sound.
CONNECT WITH THE WEEKND NOW!
MELØ Takes Synth Music To New Heights With "Gone Forever"
Alright, folks, brace yourselves for synth music like no other thanks to MELØ! You know that feeling when you hear a song that's so darn catchy, you can't help but tap your feet and sing along? Well, that's exactly what "Gone Forever" brings to the table.
MELØ has cranked up the right melodies to create a sound that's not just upbeat but downright cheerful. It's like a burst of musical sunshine that'll have you smiling from ear to ear. And let's not forget about his distinctive vocals…
Speaking of lyrics, MELØ takes a different route with this one. No deep introspection here; instead, he's all about that sense of moving forward and new beginnings. I believe it's a track that's all about embracing change, especially when love has taken an unexpected turn.
My favorite part is the way he plans and executes his music videos. Each time MELØ drops one, it's like taking a journey to a whole new story. Seriously, this artist knows how to tell a plot through visuals, and it's no wonder he's been making waves not only in his home country of Canada but also on the global stage.
And let's not forget his trademark synth music – they're the heart and soul of his anthems. The passion he pours into his compositions is nothing short of awe-inspiring. So, if you're on the hunt for some cutting-edge Electro-Pop, MELØ is the name you need to know.
Don't just take our word for it; go ahead and give "Gone Forever" a spin. Trust me, it's worth every second of your attention.
CONNECT WITH MELØ NOW!
Playlist For Flying — Electro-Pop 2023

Are you ready to embark on your next adventure by air? Whether you're a seasoned traveler or just taking a short domestic flight, here's the secret to making your journey even more exciting and enjoyable: the Playlist For Flying — Electro-Pop 2023. In this article, we'll not only introduce you to the best Electro-Pop music of the year but also show you how to listen to this Spotify compilation on a plane without Wi-Fi.
Soaring High With Electro-Pop Music
Picture this: You're sitting in your comfortable airplane seat, the engine's roar fades into the background, and you press play on your device, immersing yourself in a vibrant soundscape of pulsating beats, catchy melodies, and futuristic synth sounds. This is the power of Electro-Pop, a genre that seamlessly blends Electronic and Pop textures, creating an audio experience that's perfect for traveling.
Why Electro-Pop?
Energizing Beats: The driving rhythm in Electro-Pop music is perfect for combating any mid-flight fatigue. They'll keep you awake and engaged, whether you're traveling for business or leisure.
Escape and Relaxation: On the other hand, Electro-Pop can provide a calming escape from the hustle and bustle of air travel. Let the music carry you away, transforming the cabin into your own private concert hall.
Diverse Selection: The Playlist For Flying — Electro-Pop 2023 is carefully curated to feature the latest gems from this genre. It's a mix of established artists and emerging talents, ensuring you'll discover something new and exciting.
Playlist For Flying — Electro-Pop 2023
Stream Via Spotify
How To Listen To Music On Plane Without Wi-Fi?
Now, let's get to the heart of the matter: How can you enjoy this awesome playlist when you're cruising at 30,000 feet without an Internet connection? The answer lies in Spotify's fantastic offline mode.
Step 1: Follow Electro Wow on Spotify and choose your favorite playlist.
Open the Spotify app on your device, and ensure you have a Spotify Premium subscription for offline listening.
Step 2: Download the Playlist.
Once you've found your desired audio collection, you'll see a "Download" switch at the top. Tap this switch to start downloading the entire playlist to your device. This will take a moment, so it's best to do it before you reach the airport or while you have a Wi-Fi connection.
Step 3: Enable Offline Mode
Before your flight, navigate to your Spotify settings, usually located in the "Your Library" section.
Scroll down to "Playback" and make sure "Offline" mode is enabled. This ensures that Spotify will only play downloaded music when you're not connected to the internet.
Once you're on the plane, in airplane mode (with Wi-Fi and mobile data turned off), open the Spotify app.
Navigate to "Your Library" and find the playlist you downloaded.
Hit play and let the sound elevate your flight experience to new heights.
By following these simple steps, you'll make your plane journey an unforgettable experience, all without the need for Wi-Fi.
Safe travels and happy listening!
CONNECT WITH ELECTRO WOW!
Video Premiere: Black Eyed Peas – GUARANTEE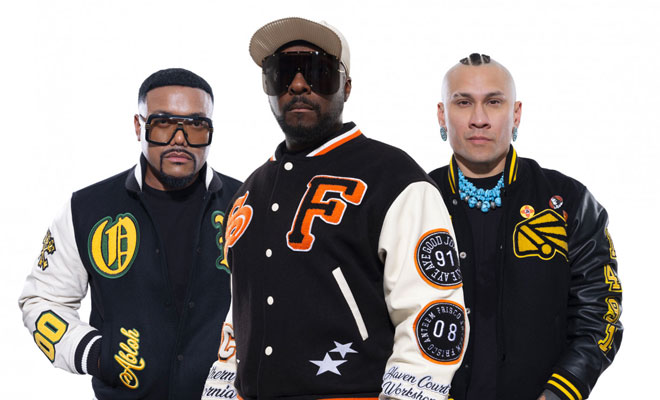 "GUARANTEE" is one of the coolest singles from Black Eyed Peas' ninth studio album, 'ELEVATION.' Will.i.Am and his group opted for a more Pop-oriented approach in this catchy tune.
The music video was created using artificial intelligence and it looks pretty futuristic. Of course, Black Eyed Peas never ceases to surprise old and new fans with their authentic style and creative concepts for their projects.
On the other hand, the lyrics convey a message of intense desire, love, and a promise to fulfill the other person's needs and desires. This is a fun composition that you can dedicate to your lover if he has really touched your heart.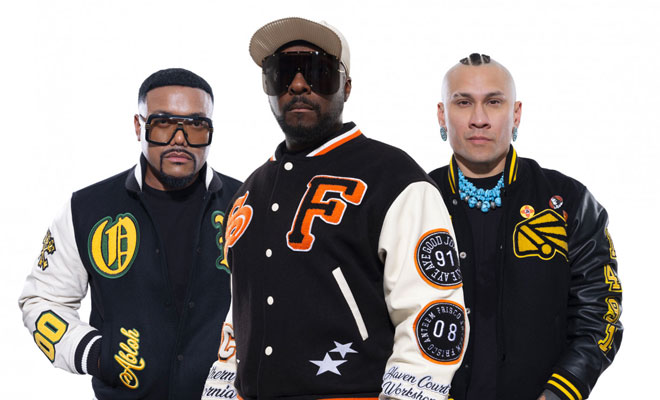 As a matter of fact, the 'ELEVATION' album boasts an impressive lineup of renowned artists such as Anitta, El Alfa, Anuel AA, Marshall Jefferson, J. Rey Soul, Daddy Yankee, Nicky Jam, Nicole Scherzinger, and Ozuna. A significant portion of the tracks in the album carry the infectious and popular Reggaeton vibe too.
Certainly, a rich and diverse musical experience that you won't want to miss.
Lastly, these guys have been rocking for decades, and they know how to stay current and admired by everyone thanks to their chameleonic style.
CONNECT WITH BLACK EYED PEAS NOW!