Tom Tyger And FaderX Collaborate For Festival Anthem "Rave Me" On Protocol

Look no further than Tom Tyger and FaderX's new track "Rave Me" for your new festival anthem. With a driving, bouncing bassline and considerable electro flair, this track simply belongs on the dance floor. "Rave Me" is true to its name, evoking memories of sun-drenched festival stages and the pulsing of thousands of bodies dancing in unison to an irresistible beat. Both Tom Tyger and FaderX are no strangers to creating upbeat, dynamic productions like this one; Tom Tyger's recent "C'est La Vibe" has already been hit at this season's events and FaderX's groovy "No Rush" was featured on Protocol Vibes Miami. Whether you're a veteran raver or a first time festival newbie, "Rave Me" is guaranteed to put you in that good-vibes mood to party. "Rave Me" is out now on Protocol Recordings, Nicky Romero's imprint of forward-thinking house music talent.
France's Tom Tyger exploded onto the scene years ago, when Dyro remixed his track "Line," but has since provided to be an incredibly accomplished DJ and producer in his own right. Tyger is a familiar face on Nicky Romero's Protocol Recordings label, which has been on the rise since its inception in 2012 and is now one of the most respected and dynamic labels in electronic music. He has released many tracks on Protocol, including his hits "I Need U" and "I Wanna Love U" and electrified stages all over the world with live performances at Protocol's showcases at Miami Music Week and the Amsterdam Dance Event this year. The talented trio of FaderX is are also well-known faces on Protocol, having released "No Rush" earlier this year in anticipation of Protocol's annual Miami party, as well as their stunning track "Cabrio" on Protcol Lab's ADE 2017 edition. With Protocol's support and their immense talent, there's no doubt that Tom Tyger and FaderX will keep doing amazing things. Stay tuned for more new music from these two coming out soon!
MORE INFO ON PROTOCOL
Facebook | Soundcloud | Instagram | Twitter
Nicky Romero Finally Drops His Highly Anticipated Festival Banger
Nicky Romero has officially dropped "Turn Off The Lights," a pure festival banger that he's been teasing in his sets over the past few months to a raving response from the enthusiastic crowds. "Turn Off The Lights" follows the sonic style of his recent releases like "Techtronic," "Myriad" and "Back To Where We Started" with Afrojack from last year and has all the elements of a serious dancefloor filler. Delivering a strong beat with deep synths and kick drums to get everyone on the dance floor, this one is sure to continue to be a hit at festivals around the globe during the upcoming spring season. Nicky is off to a strong start this year after closing 2022 with three amazing collaborations – "Stay A Little Longer" with DubVision and Philip Strand, "Back To Where We Started" with Afrojack, and "For The People" with Third Party.
After taking the world by storm with early hits such as "Legacy" with Krewella and the #1 single "I Could Be The One" with Avicii, Nicky Romero quickly proved that his talent is ever-evolving and here to stay. After launching his Protocol Recordings imprint in 2012, the renowned performer, producer, and label head continued his personal successes with a string of high-profile releases, ranging from collaborations with Armin van Buuren, David Guetta, Dimitri Vegas & Like Mike, W&W, Timmy Trumpet and Steve Aoki to remixes for the likes of Robin Schulz, Kygo, Rita Ora, Steve Aoki, Martin Garrix, Jess Glynne and more. While showcasing his label's roster via his weekly Protocol Radio show, Nicky Romero continues to innovate and evolve, and with his annual "Nicky Romero & Friends" ADE showcase and the launch of Monocule alter-ego, he keeps proving his ability to turn into gold everything he touches and continues to push boundaries with each show concept and new release, forever instilling himself as a dance music icon.
CONNECT WITH NICKY ROMERO NOW!
Gian Varela Teams Up With Damon Sharpe On New Single "Faces"
Gian Varela returns to Laidback Luke's Mixmash Records, joining forces with producer Damon Sharpe and singer/songwriter Matluck for "Faces," a soulful, EDM track that showcases each of the artists' unique style and talent. Varela's Panama roots and US upbringing lend some Latin, urban, and Pop inspiration to his music, which is subtly weaved into the cinematic melodies and deep, groovy basslines of "Faces," while Sharpe's sophisticated production skills give the record that perfect polish. Matluck's stirring vocals add an emotive complexity, making this gem one that is equally at home on the radio or in the club. 2023 is looking like an amazing year for Gian, who has massive upcoming releases and more collaborations in the works.
"'Faces,' is one of the deepest records I've ever made. It's a metaphor for how artists and people nowadays can get caught up in being people they're not without even realizing it. But there's a beauty and a solemn feeling of catching this moment where you evolve, and this is what 'Faces' for us is! Then instrumentally speaking, Damon & I merged our styles together with that LA/USA feeling and certain Brazilian bass/Latin percussions to make a unique groove to the instrumental side of the track." — Gian Varela
Gian Varela is an internationally acclaimed DJ/producer and songwriter born in Panama and shaped in the USA. A born rebel, his unconventional yet thrilling ways of fusing sounds and genres define his artistry. His upbringing in Panama, the birthplace of reggaetón's roots, and moving to the USA cultivated his own sound. From viral collaborations with Latin superstars like Sech, Feid, & El Chombo, releases in the world's best dance music labels such as Spinnin' Records, Armada Music, Mixmash Records, and Revealed Recordings to festival tracks and remixes with the support of the likes of Armin Van Buuren, Gianluca Vacchi, Fedde Le Grand, a few artists pack such an energetic arsenal of records like Gian. Having performed across the Americas in his early years has given Gian his imposing festival presence. From wrecking gigantic festival mainstage crowds in South America to electrifying clubs in Ibiza and afterparties in Ecuador, Gian's "guerilla" style presence defines his high-energy show. A master producer able to delve between genres, this year, Gian shall showcase what Latin dance music entails. From a repertoire of sexy Spanish house records to more Latin urban pop tracks. This year is shaping up to be amazing for Gian, with massive Latin collaborations and high energy fusions in the dance music world, bringing his signature global sound into the mix.
Damon Sharpe
Grammy and ASCAP award-winning producer, songwriter, DJ, and recording artist Damon Sharpe has been involved with the production of albums that have sold over 45 million copies. He has worked with the likes of Jennifer Lopez, Ariana Grande, Pitbull, Alesso, Kelly Rowland, Kylie Minogue, Flo Rida, to name only a few, and has collaborated with DJs such as Morgan Page, Zonderling, Sunnery James & Ryan Marciano, Loud Luxury, BIJOU, Thomas Gold, DVBBS, Gattuso, Elephante, Ferry Corsten, and produced for social media influencers such as Jacob Sartorious, Jordyn Jones, and the Martínez Twins to name a few. His tracks have been featured on Sirius BPM, iHeart Evolution, Music Choice, Dance Rising, Mint, amongst others. As an artist, he has achieved over 87M streams on Spotify. In 2019, Damon had four songs out via Armada Music; highly acclaimed "Fire & Gold" with Morgan Page & VIVID, which peaked at #7 on US Dance Radio, "When In Rome" with GATTÜSO, which peaked at #6 on US Dance Radio and gained over 55M Spotify streams, "Ghost Ship" with Orjan Nilsen, and "Lifetime" with Zonderling & Josh Cumbee, which has received over 18M streams to date.
Matluck
Emmy award-winning, BMA-winning, and Grammy-nominated Matluck is a Miami-born bilingual artist/songwriter who knows no limits when it comes to his ability to adapt and create music across all genres. He was classically trained on the Piano as a child, but it wasn't until high school that he truly began his journey into the world of songwriting. At the age of 16, Matluck started playing guitar and writing his own music inspired by the artists he was raised on and the moments of love/heartbreak that come with growing up. Over ten years have gone by and Matluck's still pouring his heart out for the masses. Looks like some things never change. He jump-started his career with sync placements in films like 22 Jump Street and Get Hard while still finishing his business studies at the University of Florida. After graduation, he decided to stray from his path towards a career in business and instead moved to Los Angeles with a renewed sense of purpose. Matluck is currently working on his debut EP while also experiencing continued success thanks to collaborations with DJs Armin van Buuren, Matisse & Sadko, Nicky Romero, Felix Jaehn, Dzeko, Mike Williams, Afrojack, Sick Individuals, Elephante, and many more. His collaborations have garnered tens of millions of streams across platforms & have been featured on playlists like "New Music Friday," "Motivation Mix," "Mint," and "Dance 360". Matluck's first three singles off his upcoming EP have graced countless indie playlists along with major editorials on Spotify (Fresh Finds) and Tidal (Pop Kings & Pop Art) while also maintaining a constant rotation on multiple major radio stations across Germany. Having written for international artists like Mau Y Ricky, Karol G, Becky G, CNCO, Stray Kids, Tokio Hotel, Miyavi and In Real Life, It's easy to see that Matluck's career as both an artist & songwriter is only just beginning.
CONNECT WITH GIAN VARELA NOW!
HÜMAN's 1st Single Ever! Cinematic & Complex Style Debuts On Alok's Label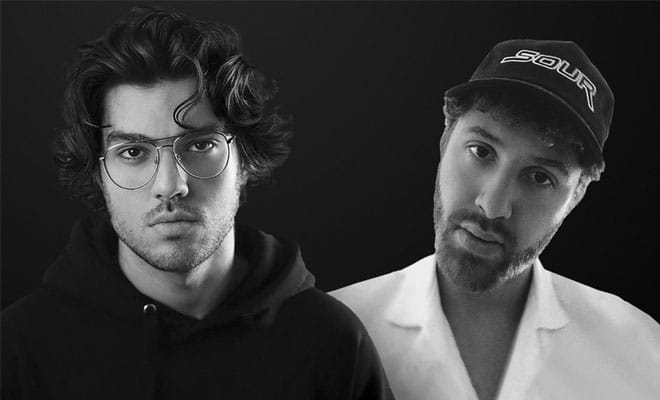 Alok's CONTROVERSIA welcomes HÜMAN, an exciting and brand-new project from an experienced writer and producer Liam Cole. HÜMAN teamed up with Welsh singer/songwriter Tudor for "Craving You," a cinematic and electronic gem of a track. From the moment it opens with an upbeat kickdrum and emotive vocals that bleed into a deep, groovy bassline, "Craving You" sets itself apart with sophisticated production, including synths and real instruments recorded live specifically for this song. Its dancefloor-friendly construction and soulful elements make it flexible for radio play or at the club. HÜMAN is the perfect addition to Alok's diverse and cutting-edge label, and we can't wait to learn more about this enigmatic new artist.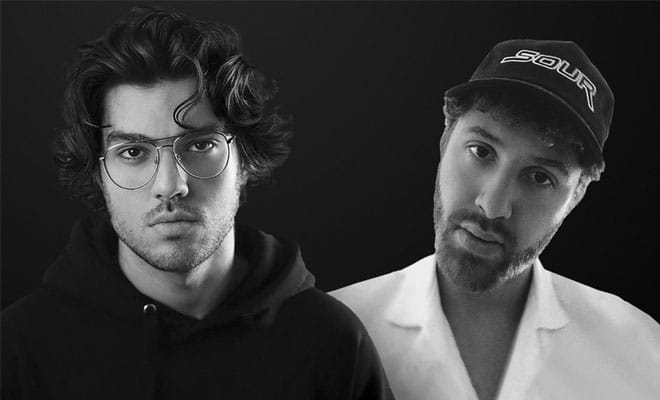 "This song means the world to me. For a long time, I've dreamed of having my artist project and merging the two genres I love. I've been producing for other artists for almost ten years. This release, the first of this project, also means the start of pursuing my dream" — HÜMAN
HÜMAN
HÜMAN is a music producer and artist that merges the world of cinematic music with modern electronic production elements, creating a unique soundscape that takes the listener on an audiovisual journey. Despite his age (25), he already has over ten years of experience working for the world's most prominent artists and companies. With over 600M streams of music written and/or produced by him, he decided to create HÜMAN, a project that combines his two biggest passions, music and cinema. Heavily inspired by the work of the greatest composers in cinematic music, HÜMAN promises to bring a unique sound to the electronic music scene. He's now releasing under Alok's label CONTROVERSIA and Spinnin' Records.
Tudor
Tudor is a Welsh singer, songwriter & producer with over 200 million Spotify streams across his catalog. After winning the prestigious PRS Hitmaker Fund in 2020, he moved from the UK to Stockholm to further push the boundaries of collaboration. Having already released songs with the likes of Diplo, Cedric Gervais, Hayden James, LP Giobbi & Imanu in 2022, and currently working with 220 Kid, Gorgon City & Sonny Fodera in 2023, Tudor is only just getting started.
CONTROVERSIA
Alok's CONTROVERSIA continues to go from strength to strength, and this latest release is another fine example of a label making all the right moves to maintain its impressive forward momentum. Since its inception in June 2019, CONTROVERSIA has accumulated over 1B Spotify streams thanks to its remarkable family of artists, including Yves V, Alan Walker, Bhaskar, Alle Farben, Vintage Culture, and more. All of whom have helped CONTROVERSIA quickly establish itself as one of the most successful independent labels in dance music today.
CONNECT WITH HÜMAN NOW!