DJs are everywhere bands used to be: school dances, wedding receptions, birthday parties, bars, clubs, and lately in championships where turntablists battle each other with their beat-juggling and mixing skills which often encompass acrobatics, lol. In 2004, for the first time, a DJ even played the opening ceremony of the Olympics held in Athens. As sales of DJ equipment (turntables, CDJs, mixers, midi controllers) have grown to rival those of guitars and drum sets, books now talk about the emergence of the DJ as full-fledged musicians have emerged, too.
Here are the Top 5 Books For DJs
1 – Last Night A DJ Saved My Life
Author: Bill Brewster and Frank Broughton
The title says it all; inspired by the name of a 1982 r&b song by Indeep, no doubt millions of dance floor habitues have woken up after a magical night of dancing and thought just that thought. "A truly great DJ, just for a moment, can make a whole room fall in love," say the authors in this entertaining biography of the DJ, with club charts from the mid-50s through the end of the '90s. Their How to DJ Right: The Art and Science of Playing Records, is even more fun.
Author: Stephen Webber
DJ Skills: The Essential Guide to Mixing & Scratching is the most comprehensive, up to date approach to DJing ever produced. With insights from top club, mobile, and scratch DJs, the book includes many teaching strategies developed in the Berklee College of Music prototype DJ lab. This book is perfect for intermediate and advanced DJs looking to improve their skills in both the analogue and digital domain.


PREVIEW↓
Author: Kurt B. Reighley.
An enjoyable read with lots of quotes by popular DJ's. Says the author, "If [my book] spares one neophyte DJ a little frustration, prompts a single pro to examine his or her art from a new angle, or just makes the reader think differently about how [musical] ideas can be presented and combined, then I won't feel like such a jackass when I tell people I'm a DJ."

PREVIEW↓
4 – Love Saves the Day
A valuable historical record of the Disco phenomenon describing, from over 300 interviews with influential scene players including legendary DJ's, its transformation from gay and urban subculture to mainstream popular culture, including a fascinating selected discography of the music of the era.



PREVIEW↓
5 -The Adventures of Grandmaster Flash
The inspiration for countless DJ dreams, the legendary Bronx native (aka Joseph Saddler) sets the record straight in his new autobiography, including how he originated techniques that revolutionized DJ'ing from just playing records to reinventing the turntable as a musical instrument.




PREVIEW↓
https://www.electrowow.net
New Esotera EP 'Old As Time' — Exclusive Review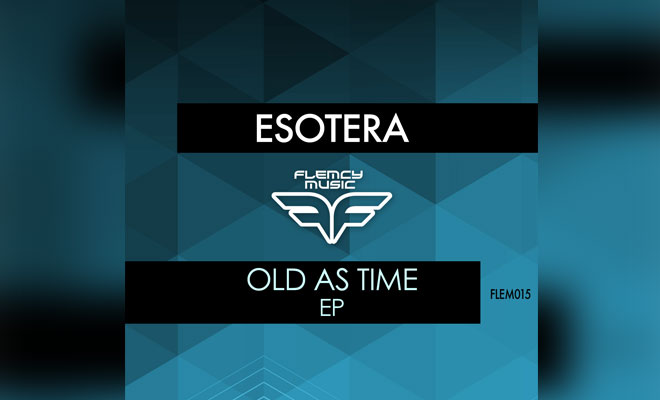 Londoner electronic musician Esotera has spent many days and nights in the studio producing the upcoming 'Old As Time' EP and obtaining outstanding results. This work represents his perfectionism and daily dedication to music. Here, he delivers Progressive House tunes that also integrate Techno in a different direction. After mixing both styles, Esotera got the secret formula for one of the best atmospheric and deliciously dreamy EPs of the year! Can't wait to download this great material in February via Flemcy Music. In conclusion, I will definitely use these three tracks on my next DJ set. Meanwhile, you can read my track-by-track review below.
1 – Old As Time WOW what an opener! Such a masterpiece tune that will take you on an audio journey. Lovely soft harmonies and progressive sounds made it quite enjoyable and relaxing at the same time.

2 – High MomentsThe second track is pretty original. It features eerie/dark music elements and pulsing beats on repeat. Esotera also adds male vocal snippets that sound like being taken from a speech. Certainly, a creative effort, don't you think?

3 – LIGOHey Techno lovers, this is definitely for the clubs! I like it because it possesses dynamism and energy. The most uplifting song and probably never will go out of day as it sounds futuristic.
AVAILABLE SOON ON BEATPORT
February 1st, 2017
CONNECT WITH ESOTERA
Facebook
Instagram
Mixcloud
Twitter
CONNECT WITH FLEMCY MUSIC
In Review: Whitedrives – Deepest Joy

Whitedrives, a music production duo from London formed in the 90s by Martin James and Wadcutter have just released a great EP called 'Deepest Joy'. This release has caught my attention because it offers 100% pure Electronica music that is not common to hear nowadays among the worldwide DJs. There are also two outstanding remixes by Ettica and Alan Cross who put their own personal touch to the original. The EP features 3 tracks in total, and each one comes with a distinctive rhythm which is beneficial for your music collection. It's diverse in sound and YES I like it!
Let's dive in with a track-by-track review:
1 – Deepest Joy (Original Mix) Keep your eyes closed while listening to this beautiful track and you will be transported into a mystical world. If I'm not wrong, you will listen clearly to a Mantra on repeat and also continuous traditional drums. All these melodic ingredients were mixed of course with Whitedrives' Electronica music. A very relaxing experience.
2 – Deepest Joy (Ettica Remix) The second track is a remix by Ettica and obviously it was intended for the clubs. Techno fans will love how creatively a hi-hat pattern was added to the original. The spiritual vocals were not removed from this version, and they match perfectly with the upbeat kick. An interesting subtle/minimal approach.
3 – Deepest Joy (Alan Cross) Here DJ Alan Cross goes much further with this remix. I think he uses a more elaborate technique by implementing more progressive and rich sounds to the mix. My favorite from the EP!
WHITEDRIVES – DEEPEST JOY
OUT NOW ON BEATPORT
CONNECT WITH WHITEDRIVES
Billboard Chart Topping Artist DROZE Returns With Solo EP To Get You Back On The Dance Floor
Gonna Be Music singer and songwriter, DROZE released this month a brilliant EP that is sure to dominate the dance floors. With his innate talent in House music, 'The Droze Project' EP proves that any of the new songs can reach the Billboard Dance Charts as he did in the past with the single "Running (Out Of Time)". His new material features a total of 4 tracks, where DROZE showcase nice vocals and catchy House beats. Important music producers such as Giuseppe D, KC Anderson, Oba Frank Lords and Michael M were also part of this project. Sincerely, this is an EP that can be on repeat forever… and you'll never get bored!
Check out my track-by-track review below:
1 – Right Here In my opinion, this is a strong EP opener. As a fan of male vocals in dance music, I would dare to say DROZE has a unique soulful style and a big voice that will make your jaw drop. This track is a clear example of that, and I like it.
2 – No Time The second track starts off with a notable hi-hat pattern. Here the rhythm sounds dark and simple but it matches perfectly with the serious lyrics of the song. He takes an interesting direction on this track, I think it's different than the other three tracks, which are more danceable.
3 – Tell Me After listening to this tune a couple of times, now I understand why it's my favorite track on this EP. The main reason:  IT'S HIGHLY ADDICTIVE. His voice sounds clear, and there's a wonderful blend of styles from soulful to upbeat.
4 – Carry On The DROZE Project EP ends with fantastically fun music! It features the Gonna Be All-Stars and somehow it reminds me of the Classic House era of the 90s. Get ready to jump, sing and shake your booty, this song could be the next hit in 2017. 🙂
DOWNLOAD 'THE DROZE PROJECT' EP
CONNECT WITH GONNA BE MUSIC NOW!
Facebook
SoundCloud
YouTube
Website