Trance Superstar Singer Dee Dee Reappears In New Music Video

Danish producer Dreamy has set out to make a big impression on the Trance scene with his own brand of uplifting, emotional music. With releases on Armada, Always Alive, Black Hole and Monster to name just a few, he is certainly reaching that goal! "In My Heart" is next from Dreamy and features an epic vocal performance from Trance superstar singer Dee Dee, the voice of a number of worldwide Dance chart number 1's. Watch the video below!
In 2001, the Belgian vocalist had big hits in the UK with "Forever" and "The One". Recent years she is working on new tracks, but it's the new "In My Heart" that really is 100% the Dee Dee everyone fell in love with.
► GRAB YOUR COPY (CLICK HERE)
Romy And Fred again.. Create Emotional Music To Dance To
Believe it or not, "Strong" by Romy and Fred again.. is a song filled with lyrics about grief and loss. Despite this, the dance beats and the classic Trance vibes will command you to move your body.
What's more, the visuals directed by Vic Lentaigne look so minimalist and so iconic at first glance. Indeed, Romy and her cousin were part of this music video which portrays unity, consolation, and strength after the disappearance of a loved one.
Undoubtedly, personal and vulnerable verses match the flawless vocals and the whole energy put into such an amazing track. Besides that, you can even connect with its feelings if you consider yourself an empath.
It should be noted that this is not the first time Romy and Fred again.. collaborate together on a single. At the beginning of the year, they dropped "Lights Out," which is another absolute banger.
CONNECT WITH ROMY NOW!
Miyuki Unveils An Epic Vocal Trance Tune: "Would You Love Me"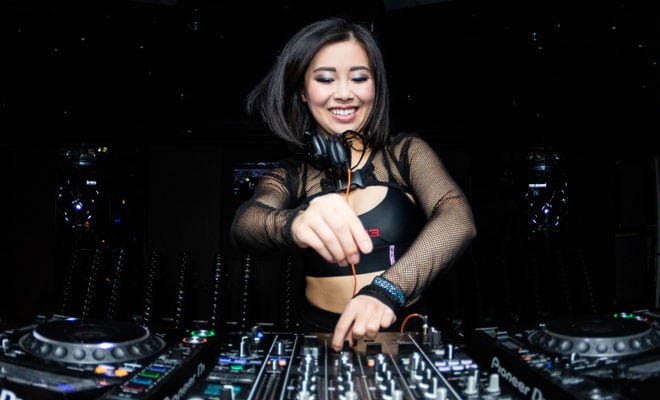 Drumbeat, please! Miyuki's epic Vocal Trance tune called "Would You Love Me" will make your skin crawl. The music video takes you into a magical night at an underground nightclub in LA.
Captivating listeners with its uplifting melody and gorgeous singing voice, what is worth more than gold are the beautiful lyrics of this new song. Most importantly, she gives her fans a special message of self-love.
Indeed, learning to value yourself allows your love for others to flourish. With that in mind, it's acceptable to say "Would You Love Me" is an epic Vocal Trance release.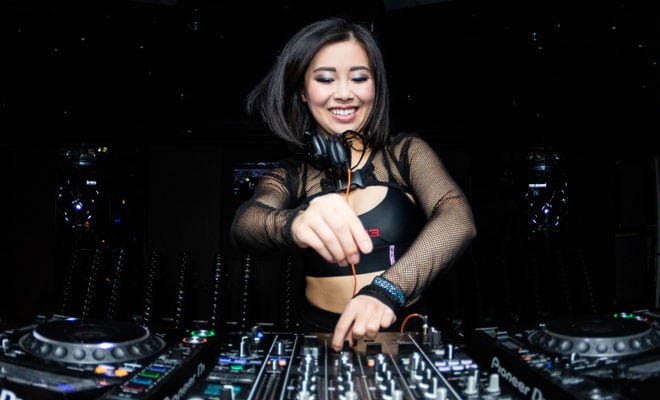 The Chicago-based 'Doctor DJ' is back on the AVA White label after a series of successful singles. The fact that the main components of this track are the emotions and synths firing in burst mode, makes it very complete.
Additionally, her outstanding evocative songwriting is laced with her personal and intimate stories which represent the light for the gray days.
Again, if epicness had a name it would be "Would You Love Me."
Miyuki demonstrates this cut can plunge the entire dance floor into ecstasy as shown in her clip. Can't wait to see what's next…
CONNECT WITH MIYUKI NOW!
Reality Test & Gproject Team Up On New Psytrance Hit "The Hook"

Blessing us all with a Psytrance single for the ages, Gproject & Reality Test have just unveiled their latest collaboration, entitled "The Hook." Euphoric in every sense of the word, each set of artists' have ensured that the end product is out of this world.
Taking listeners on the most euphoric of musical journeys, Gproject and Reality Test (real name Nica Iliuhin Loren) have just unveiled a Psytrance single for the ages, in the form of "The Hook." Leaving no doubt to the imagination, each musical element has been implemented to the utmost of perfection, ensuring nothing less than the most scintillating of end products. A collaboration that oozes with energy from start to finish, it comes as no surprise that each artist has added their own unique touch to this certified hit, as 'The Hook' will have anyone feeling some type of way.
Elevating their status at any given chance, Gproject are the epitome of an act that has dedicated their lives to mastering their craft, with each of their releases further indicating the undeniable musical prowess that they possess. Acting as the fourth installment in their already impressive collaboration quadrilogy alongside HYBIT, tracks such as "We Are One," "Power To The People," and "Euphoria" alongside Alchimyst, further showcased the chemistry between both sets of artists.
Achieving similar success, Reality Test has also shown no signs of slowing down, as the Israel-based DJ/producer has been leaving her own mark within our community. As versatile as anyone can be, each of her productions has been amassing millions of streams worldwide, whilst her ability to convey from one genre to the other in the most effortless of manners, has helped her stand out from all the rest, and in turn, gain the recognition of some of the biggest names within the Trance scene and not only.
Out now under Revealed Recordings sub-label HYBIT, "The Hook" offers nothing less than the most positive of vibes throughout its entirety. A true masterpiece of a track, it was only a matter of time until these artists' further enhanced their presence with a release of such magnitude, whilst their ever-so-addictive styles of play, have now led to the most electrifying of releases. Having said this, you can check out "The Hook" in all its glory below, whilst streaming is also available through all major platforms.
We will most definitely be keeping a close eye on all their productions.
CONNECT WITH REVEALED RECORDINGS NOW!