Turbo Recordings To Release New Techno Compilation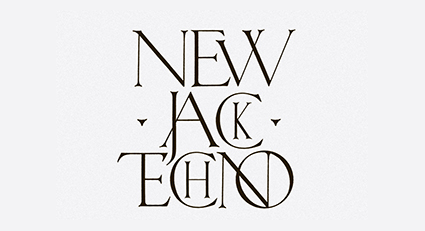 'New Jack Techno' is the name of the upcoming compilation, which will be released on June 18th, 2012. You might associate Tiga's label Turbo Recordings with Electroclash music. Over the past few years, the man himself and names like Boys Noize and Chromeo have provided fans with good cuts. But recently the label has been revisiting its Techno roots with brand new singles from artists like Sei A, Terence Fixmer, and Milano. This shift in direction is comprehensively profiled on 'New Jack Techno', which features ten previously unreleased tracks from current Turbo signees and some new faces as well.
CONNECT WITH TURBO RECORDINGS NOW!
This Is Damn Hypnotic! "Nu Acid" By HURTR Will Make Your Head Bang
Hurtr has been working their way up in the underground scene since 2010. The music production duo from Portland, Oregon just released "Nu Acid", and as you can imagine, the title says it all. The seductive vocals from Heidi Hull merge with acid synths and pulsating beats in a hypnotic way. Consequently, this tune could transport you into another realm for just three minutes.
Evoking a sheer sense of joy with its progressive soundscape is the cherry on top. Likewise, "Nu Acid" aims to bring energy wherever it's heard. Literally, if it doesn't make your head bang, then nothing will. Throughout its dark and nostalgic rave vibes, these creative artists will leave you captivated. For this reason, all I can say is long live Techno! Take a listen right here.
CONNECT WITH HURTR NOW!