Various Artists: Compiled By Klis – 'Sequential Music: An Alternative Approach For Experimental Minds'

There's definitely a high surge of experimental music coming out of London at the moment, with Klis being at the forefront of this wave.
Klis is an experimental artist who is well known as the creator of the "sequential music method". He produced the first ever sequencial music tracks in 2011, and today he's back with a compilation album featuring various artists using this new alternative method that any fan of Electronica music will enjoy!
I'm glad to have the opportunity to review the work of all these innovative producers. Various Artists: Compiled By Klis – 'Sequential Music: An Alternative Approach For Experimental Minds'  is an album with 10 tracks that will please our ears when they're in need of a sonic massage. We have this album with us thanks to the independent record label Micro Spiral.
The opening track  "What" by Delta, reminds me of Kraftwerk, as it sounds very robotic, cold and futuristic. The second tune is "Never Again" by Delicasession, you just know it's going to be an eerie Electronica/Experimental track at the very first seconds of being played.
The next one is "Seqret Sequence" by Kin;Aesthetic, it's like a Downtempo/Atmospheric song with rich electronic beats. Let's say these beats are "original" as the concept of the whole album. On the other hand, "I'm Leavin' (Sea Quenchin' Blues)" by The Unknown Stuntman, features a variety of melodies and vocals, with an influence of Blues. It seems that the music has been sliced in different parts with an interesting experimental technique.
"Particle 4" is another tune by Delicasession, I would describe it as an incredible Electronica song with a monotonous bassline and bells. This is something new that appeals with every listen. The sixth track is "Wubwub" by Klis, it has a distinctive minimal sound. The kick drum is the most prominent part of the song.
My favorite tune on this compilation album is "Get Radikal" by Freethos. It was made for a rave, it reminds me of The Chemical Brothers somehow, and I love the mixture of techno and spacey synths.   The next song is "Blipper", originally released in 2011 by Klis, this tune serves as a great example of what is known as the sequential music method.  I like the rhythmic structure because of its unique sound.
I found  "Helium Baboon" by Glass Ark Maniac keeping the same music style as The Unknown Stuntman's song  "I'm Leavin' (Sea Quenchin' Blues)". This track features different music elements of Electronica, all separated and then reunited in one song. Again a very creative concept!
Finally, we have the last track called "Igor's Jelly Castle" by Scaling as Karma. This track sounds like if it was part of a Sci-fi film or a TV series.
In conclusion, I see a great potential on all these artists because they can produce this style of music for the media that require a musical composition based in a futuristic theme. Enjoy it!
Follow Micro Spiral on Facebook
New Esotera EP 'Old As Time' — Exclusive Review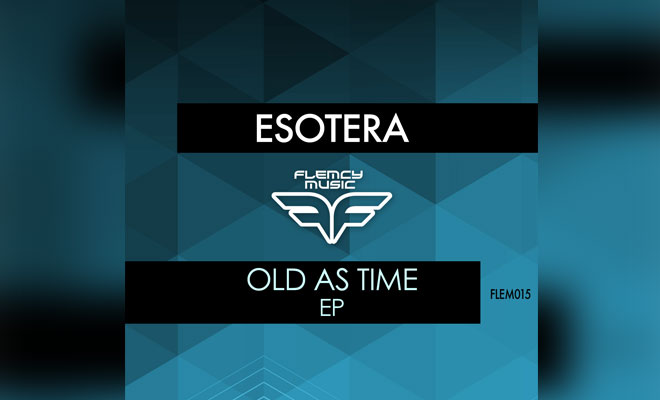 Londoner electronic musician Esotera has spent many days and nights in the studio producing the upcoming 'Old As Time' EP and obtaining outstanding results. This work represents his perfectionism and daily dedication to music. Here, he delivers Progressive House tunes that also integrate Techno in a different direction. After mixing both styles, Esotera got the secret formula for one of the best atmospheric and deliciously dreamy EPs of the year! Can't wait to download this great material in February via Flemcy Music. In conclusion, I will definitely use these three tracks on my next DJ set. Meanwhile, you can read my track-by-track review below.
1 – Old As Time WOW what an opener! Such a masterpiece tune that will take you on an audio journey. Lovely soft harmonies and progressive sounds made it quite enjoyable and relaxing at the same time.

2 – High MomentsThe second track is pretty original. It features eerie/dark music elements and pulsing beats on repeat. Esotera also adds male vocal snippets that sound like being taken from a speech. Certainly, a creative effort, don't you think?

3 – LIGOHey Techno lovers, this is definitely for the clubs! I like it because it possesses dynamism and energy. The most uplifting song and probably never will go out of day as it sounds futuristic.
AVAILABLE SOON ON BEATPORT
February 1st, 2017
CONNECT WITH ESOTERA
Facebook
Instagram
Mixcloud
Twitter
CONNECT WITH FLEMCY MUSIC