Video Premiere: Tainy, Bad Bunny, Julieta Venegas – Lo Siento BB:/
Reggaeton producer Tainy turned his dreams into reality by collaborating with Bad Bunny and Julieta Venegas on "Lo Siento BB:/," the first single of his upcoming 4th studio album. So far, the music video has surpassed 3 million views on YouTube.
Urban sounds, deep emotions, and vulnerable lyrics about an amorous deception is perhaps the best synthesis of this hit. Moreover, sonically speaking there's no longer a gap between romantic and upbeat tones these days.
Clearly, everything converges upon a brilliant song you can listen to on repeat without ever getting bored of it.
In the visuals, a computer geek controls the mind of a girl through advanced technology. Interestingly, he has the ability to access her most profound memories which give meaning to the story of this clip.
Needless to say, here some scenes showcase the eccentric vision of the video director, Stillz. Among other things, a blue monster becomes the main protagonist that will make you feel empathy for his sad love drama.
If you are looking for similar ballad vibes, then go and check out "La Noche De Anoche" by Bad Bunny and Rosalia.
"Lo Siento BB:/" is available to stream via the Spotify playlist, "Best Songs To Blast In The Car 2021.' Whether it's a short or a long ride, nothing helps you get in the groove like Latin music.
CONNECT WITH TAINY NOW!
Bangin' Perreo Music! Everyone Go Get Your Ears On El Barto
Chilean emerging artist El Barto released a few days ago the single and video for "Un Lugar Especial." In effect, bangin' Perreo music puts you into a euphoric state as dopamine levels go up.
Overall, you can define his sound as a combination of  Hip-Hop + Dancehall + Latin beats. Moreover, there's something romantic about the lyrics that describe the urge to escape to a very intimate place with your loved one.
Literally, El Barto follows in the footsteps of his previous worldwide hit "Mi Gata," an impressive collaboration with his pal Standly. Taking this into account, Chile has become a new market for urban talents.
In my opinion, all of this has been accomplished thanks to TikTok, which is currently the most downloaded app in the entire world.
At only 19 years old, El Barto has acquired a solid position, leaving his mark on the urban music scene. Believe it or not, he started his career within the Freestyle battle circuit.
Naturally, dreams don't work unless you do. The young rapper promises more exciting alliances along the way. So far, his future seems bright.
What do you think about it? Only time will tell…
CONNECT WITH EL BARTO NOW!
Do You Wanna Get Down? Meet Reggaeton Artists Oscu x Nobeat
Reggaeton artists Oscu and Nobeat broke into the mainstream with an absolute dancefloor bomb entitled "Numero 1." Best of all, the unmistakable Latin flavor engulfs you in boom-ch-boom-chk beats right from the start.
It goes without saying, Reggaeton's cultural impact is connecting fans across the globe. As a matter of fact, the "Numero 1" music video has amassed over 8 million YouTube views. And not even talking about the TikTok dance challenges, which have grown in popularity.
Hailing from Argentina, Nicolás Odetti aka Oscu combines his passion for video games and music. Actually, he's a well-known streamer on Twitch with a huge following to this day.
In the case of Nobeat, he was born in Colombia and his venture as a singer and composer started at the age of 20. He has earned the praise of Billboard and other international media outlets thanks to his genuine urban style.
If you're gonna judge a song based on lyrics, this one talks about being someone's number one. Of course, being number two in a relationship sucks.
Life is better when you dance, and "Numero 1" is a treat for the soul of your inner party animal.
In conclusion, we need more Reggaeton artists like them. Period.
CONNECT WITH NOBEAT NOW!
Standly Finds Fame On TikTok With Modern-Day Perreo Hit "Mi Gata"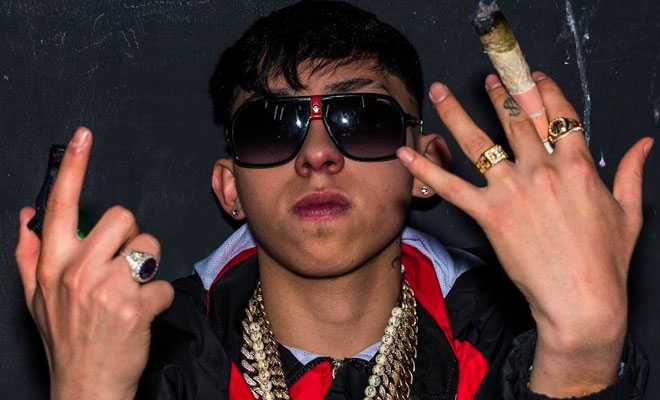 The famous 19-year-old singer was born in Chile and found overnight notoriety on TikTok after his song "Mi Gata" went viral. Standly knows well the power of modern-day Perreo and Reggaeton, converting them into trendy sounds.
Standly, whose real name is Camilo Paredes developed his songwriting and production skills in high school. From the beginning, he wanted to study Law and Physical Education, but his plans changed with the sudden success of his music.
Amazingly, "Mi Gata" has garnered over 71 million streams in the last six months. Besides that, the fresh banger is a joint effort with his compatriot El Barto.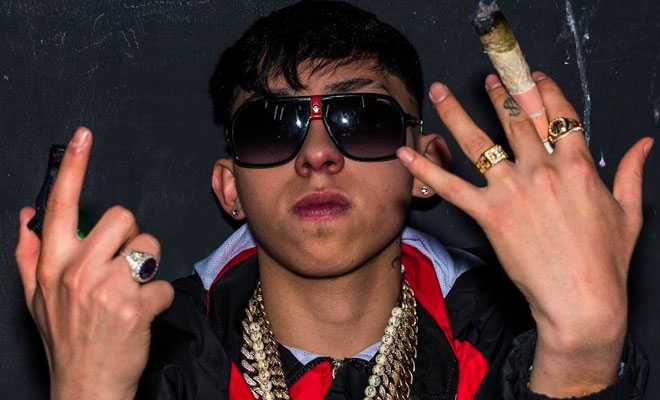 Undoubtedly, his TikTok stardom results in new opportunities. What's more, the emergence of sensational young talents in Chile will soon turn Santiago into the capital of Reggaeton.
Up to now, Standly's "Mi Gata" is still a top-ranking track on TikTok. In between dance challenges and viral trends, there's something catchy about his flow and rhythm. Perhaps, it's the earworm chorus and rhymes which compare attractive women with cats.
At the end of the day, such an uplifting tune is expanding across Latin America, the U.S., and beyond. Lastly, I highly recommend "Pégate," another one of his great works that feels pretty captivating.
CONNECT WITH STANDLY NOW!