"World Of Caellus", More Than Just A Music Label

World of Caellus, an international record label that specializes in digital, Trance, Electronic, and Bass music artist development, production and outing, this week proudly announced they will be releasing a full album and story chapter this July 11th, 2016. To be called 'Genesis', the album aims to fuse otherworldly elements, thought to provoke Trance and Progressive House music, and fantasy illustrations for a full mind, body, and spirit journey through the world of Caellus.
"Genesis aims to take our current world of electronic dance music, and provide a tangible story alongside it for a full thought-provoking and unforgettable experience," said Paulo Munoz, Founder and Producer at World of Caellus. "The story is a fictitious version of our current world and universe. It will challenge all beliefs, from monotheistic religion to atheistic mindsets."
Genesis is classified as a Trance music album. It will contain 15 instrumental songs, one of them being a Downtempo track, and another being a Big Room / Progressive House track. The majority of the journey, however, takes place in a smooth, spine-chilling progression of Trance tracks from start to finish.
The record label, World of Caellus, was born from a passion for pursuing the dark, fantasy elements to science fiction that coincide with the world as we know it. The story chapter that will simultaneously be released alongside the album is a monthly e-magazine with monthly-published chapters.
In July, the Genesis chapter, fittingly the first one, will be published to expand upon elements and themes experienced when listening to the album. Each released chapter will not be synchronized with music albums however, but every music album will be, along with supernatural illustrations.
"We're aiming to provide a total-art experience with the initial release of Genesis and the accompanying story chapter and illustrations," said Paulo. "Why stop at just sound? We're incorporating sight into the artistic absorption process. Now, when people listen to Genesis, they can look to an expertly crafted story with illustrations to better clarify what they're experiencing during the album."
Each chapter's illustrations will also be available as printed art and merchandise as well.
To have access to the first five original Genesis illustrations, readers will have to subscribe to an e-magazine; though, subscription is completely free. The magazine will feature news, developments, facts, information, and illustrations for viewers and listeners to wrap their brains around. Additionally, the magazine will also function as a traditional music magazine, and list other album reviews, industry developments, and recommendations.
"We want our listeners to be exposed to the entire world of thought-provoking music, not just ours," said Paulo. "There are many other visionary producers out there trying to capture the essence of sound and sight like we are. Our e-magazine will provide readers with access to free digital downloads, album recommendations and reviews, and insight into upcoming features.
World of Caellus is a fictitious story that draws upon very real and experienced elements. It challenges today's monotheistic beliefs, and causes listeners to debate and theorize Abrahamic religions. Throughout the album experience, listeners will be wondering: are angels really angels? And are Gods really Gods? Are humans really humans? And are we actually free?
The story's creation is designed to take listener's minds to places they've never dared venture before. It challenges participants to think outside the box, more specifically, to think outside the universe. World of Caellus brings to the table a different hypothesis of how the universe was created and who God really could be. It delves into the debate of good versus evil and takes the listener through heavy battles, twists, and turns by the end of the journey.
"Genesis will set up the meaning of humanity's true existence in the story," said Paulo. "What is a soul? Where does it come from? And who really created us? Everyone has thought these questions once or twice in their lives, and they're important questions to ponder. Come experience a full-body adventure, consumed by intergalactic, humanity-based questions and theories, all woven together in one Trance-filled and soothing electronic journey. Spread the word on the availability of Genesis today, and come experience it for yourself this July 11."
Genesis is poised to be a controversial topic and experience, set to challenge many beliefs in all religions.
Updates for album and story chapter releases can be tracked on the record label's website and various social media pages.
The entire album was written, recorded, and produced by one singular artist: Caellus & Camulus (Paulo).
For more information, visit: http://www.worldofcaellus.com
Vini Vici & Ghost Rider Join Forces For "Easy Ride" Ft. Wylde

Returning with yet another masterpiece of a track, Vini Vici have teamed up with fellow Israeli DJ/producer Ghost Rider, for the release of "Easy Ride." Implementing their signature sound(s) to the utmost perfection, a collision between Progressive Trance and Psytrance is evident throughout, whilst the addition of singer/songwriter Wylde on vocals helps elevate the production to a different dimension. As unique as any of their collaborations, the legendary duo ensures nothing less than the most positive of vibes with each of their endeavors, and this time is no different.
Leaving no doubt to the imagination, 'Easy Ride' offers listeners the perfect balance between a dance-floor hit, as well as a track that you can lay back and enjoy no matter the surroundings, and in turn, further showcases the undeniable musical prowess of each of these artists. Impacting the dance scene in more ways than none, Ghost Rider is well and truly on the rise, and with collaborations of such nature, it comes to no surprise that his music is supported by some of the biggest names within our community. A true gem of a track, Vini Vici have once again left us all in awe, with the duo also stating the following on 'Easy Ride;'
"'Easy Ride' is one of the coolest tracks we have worked on lately. It has this unique balance between a dance floor hit and an easy going song you can listen to in your car or at home. We enjoyed working with our friend and a talented producer – Ghost Rider and of course, the vocals by Wylde makes an amazing imprint on this song. Good Vibes are strong with this one." — Vini Vici
Destined for nothing less than the very top of the charts, 'Easy Ride' is the epitome of a track that will have anyone begging for more. As eclectic as any of their previous releases, Vini Vici guarantee success on the most constant of levels, whilst at the same time, the addition of Ghost Rider and Wylde, help further ensure the most thrilling of end products.
CONNECT WITH VINI VICI NOW!
Trance Version Of Cyndi Lauper's "Time After Time" — WATCH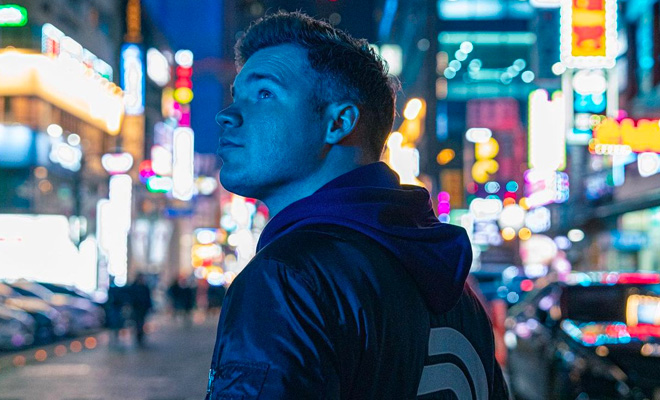 Dash Berlin, Dubvision, and Emma Hewitt want to close 2022 with a flourish. These talents join forces to produce a brilliant cover of Cyndi Lauper's "Time After Time." Not to mention, the music video is a must-watch for Trance fans.
They just finished shooting the visuals last month in South Korea and the results speak for themselves. From the neon lights to the skyscrapers and busy streets, you can tell the atmosphere is on point.
Get lost in the sound and the hypnotic nuances of this fresh rendition of the '80s classic we all love. Magically, it starts slow but the rhythm gets intense and steady until the end.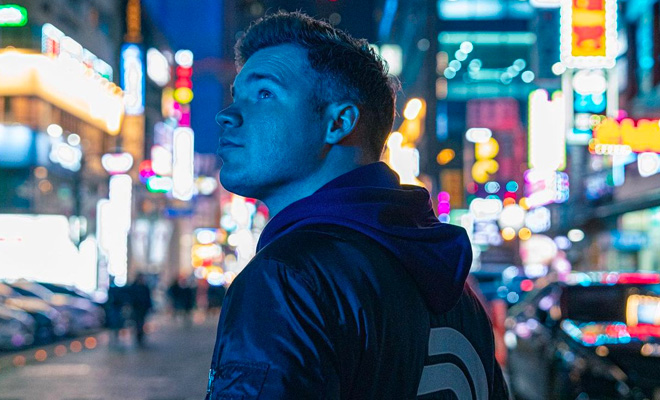 Furthermore, the bittersweet and deep lyrics stay almost intact. In my opinion, this Trance version is shaped by a unique vocal presence but also by the contagious chord progression.
Letting go of a relationship, that is meaningless or makes you feel confused could be some form of teaching that leaves the whole composition. One way or another, the new cover begs for eyes closed and arms raised to the skies every listening moment. Enjoy it!
CONNECT WITH DASH BERLIN NOW!
Romy And Fred again.. Create Emotional Music To Dance To
Believe it or not, "Strong" by Romy and Fred again.. is a song filled with lyrics about grief and loss. Despite this, the dance beats and the classic Trance vibes will command you to move your body.
What's more, the visuals directed by Vic Lentaigne look so minimalist and so iconic at first glance. Indeed, Romy and her cousin were part of this music video which portrays unity, consolation, and strength after the disappearance of a loved one.
Undoubtedly, personal and vulnerable verses match the flawless vocals and the whole energy put into such an amazing track. Besides that, you can even connect with its feelings if you consider yourself an empath.
It should be noted that this is not the first time Romy and Fred again.. collaborate together on a single. At the beginning of the year, they dropped "Lights Out," which is another absolute banger.
CONNECT WITH ROMY NOW!