Bad Bunny And Rosalia Drop Their Best Valentine's Day Song
Who would have imagined seeing Bad Bunny and Rosalia merging their voices together on "La Noche De Anoche"? Clearly, this is the best Valentine's Day song you'll hear today. In case you don't understand a word of Spanish, the lyrics are highly romantic. Not to mention, the incredible visuals showcase how their love light their souls literally on fire. Plus, the good chemistry between them makes you even eager to hear their next collaboration.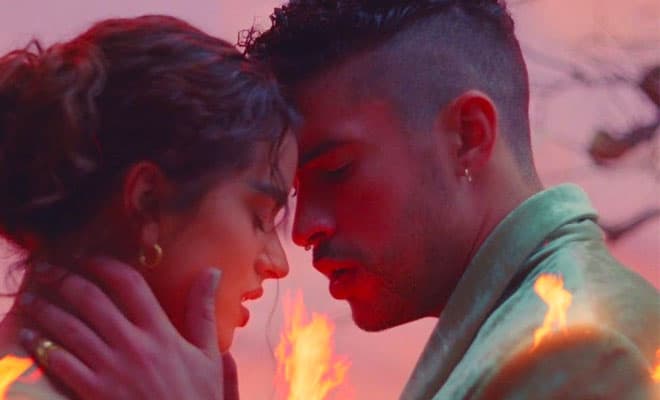 Set in a dreamy atmosphere, in this new clip the fire of love never goes out. As one would expect, the slow and emotional Reggaeton beats may cause side effects including dancing and falling in love again. Don't get me wrong, but I believe there are still romantic people out there who enjoy this type of tunes.
CONNECT WITH BAD BUNNY NOW!