Bangin' Perreo Music! Everyone Go Get Your Ears On Alejo
Puerto Rican emerging artist Alejo released a few days ago the single and video for "Se Enamoró De Un Reggaetonero." In effect, bangin' Perreo music puts you into a euphoric state as dopamine levels go up.
Overall, you can define his sound as a combination of  Hip-Hop + Dancehall + Latin beats. Moreover, there's something controversial about the lyrics that describe the story of fans falling in love with the luxury lifestyle of artists, placing material wealth above all.
Literally, Alejo follows in the footsteps of his fellow countryman Bad Bunny. Taking this into account, Puerto Rico has become the best market for urban talents.
In my opinion, all of this has also been accomplished thanks to TikTok, which is currently the most downloaded app in the entire world.
At only 18 years old, Alejo has acquired a solid position, leaving his mark on the urban music scene.
Believe it or not, his latest EP, 'Full Discoteka' features more tracks as catchy as hell.
Naturally, dreams don't work unless you do. The young rapper promises more exciting alliances along the way. So far, his future seems bright.
What do you think about it? Only time will tell…
CONNECT WITH ALEJO NOW!
Do You Wanna Get Down? Meet Reggaeton Artists Oscu x Nobeat
Reggaeton artists Oscu and Nobeat broke into the mainstream with an absolute dancefloor bomb entitled "Numero 1." Best of all, the unmistakable Latin flavor engulfs you in boom-ch-boom-chk beats right from the start.
It goes without saying, Reggaeton's cultural impact is connecting fans across the globe. As a matter of fact, the "Numero 1" music video has amassed over 8 million YouTube views. And not even talking about the TikTok dance challenges, which have grown in popularity.
Hailing from Argentina, Nicolás Odetti aka Oscu combines his passion for video games and music. Actually, he's a well-known streamer on Twitch with a huge following to this day.
In the case of Nobeat, he was born in Colombia and his venture as a singer and composer started at the age of 20. He has earned the praise of Billboard and other international media outlets thanks to his genuine urban style.
If you're gonna judge a song based on lyrics, this one talks about being someone's number one. Of course, being number two in a relationship sucks.
Life is better when you dance, and "Numero 1" is a treat for the soul of your inner party animal.
In conclusion, we need more Reggaeton artists like them. Period.
CONNECT WITH NOBEAT NOW!
Standly Finds Fame On TikTok With Modern-Day Perreo Hit "Mi Gata"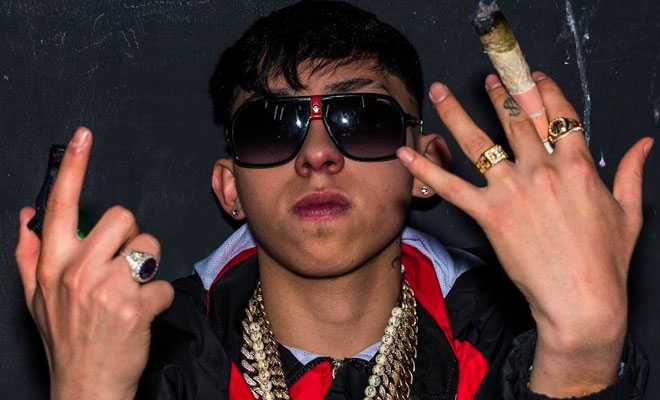 The famous 19-year-old singer was born in Chile and found overnight notoriety on TikTok after his song "Mi Gata" went viral. Standly knows well the power of modern-day Perreo and Reggaeton, converting them into trendy sounds.
Standly, whose real name is Camilo Paredes developed his songwriting and production skills in high school. From the beginning, he wanted to study Law and Physical Education, but his plans changed with the sudden success of his music.
Amazingly, "Mi Gata" has garnered over 71 million streams in the last six months. Besides that, the fresh banger is a joint effort with his compatriot El Barto.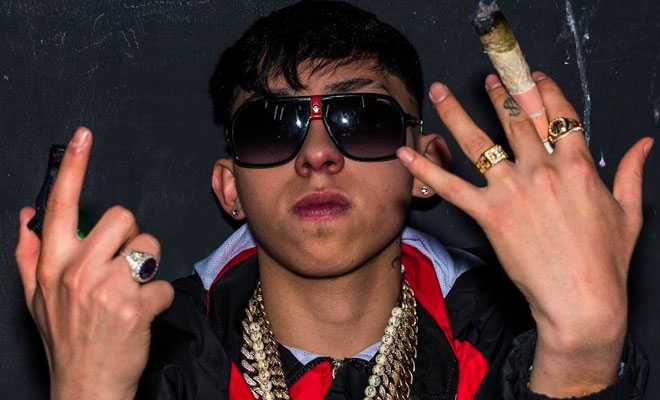 Undoubtedly, his TikTok stardom results in new opportunities. What's more, the emergence of sensational young talents in Chile will soon turn Santiago into the capital of Reggaeton.
Up to now, Standly's "Mi Gata" is still a top-ranking track on TikTok. In between dance challenges and viral trends, there's something catchy about his flow and rhythm. Perhaps, it's the earworm chorus and rhymes which compare attractive women with cats.
At the end of the day, such an uplifting tune is expanding across Latin America, the U.S., and beyond. Lastly, I highly recommend "Pégate," another one of his great works that feels pretty captivating.
CONNECT WITH STANDLY NOW!
What Does A Reggaeton Party Look Like? Ask Flako Gallego And Reykon
Some of you may be wondering, what exactly does a Reggaeton party look like? Hopefully, the answer you were looking for is the new music video from Flako Gallego and Reykon, "Party El HP."
The Medellin-based talents throw a big celebration at a two-story house filled with friends and strangers. As shown in the clip, something that can never be left out of a Reggaeton party is the classic game of spin the bottle.
Likewise, drinking, smoking weed, kissing, and dancing like there's no tomorrow seems to be the perfect scenario to clear the mind. "Party El HP" leaves a concise message about how partying too hard is never enough.
Surprisingly, Reykon keeps shining thanks to his outstanding collaborations. Not so long ago, he teamed up with Magic Juan on a modern cover of "La Cita," a Salsa hit originally sung by Galy Galiano.
Most importantly, the remix for his popular song "La Suite" has already gone golden. And I truly believe perseverance is the secret of all his triumphs.
Sincerely, I can't wait to hear more incoming bangers from the Colombian artist.
CONNECT WITH REYKON NOW!