Best Songs To Blast In The Car 2021 — Reggaeton

Stop looking for Reggaeton playlists on Spotify, I can guarantee this one includes the best songs to blast in the car. Your driving experience will definitely change forever and ever with these spicy beats. Nowadays, being behind the wheel on a daily basis does not have to be boring, much less stressful. Indeed, the positive effects of upbeat music are innumerable. Therefore, next time you're thinking about car repair plans, make sure you invest in a good sound system. In like manner, the playlist below can help you improve your Spanish skills while singing along to these jams on the road. Whether you're owning a new Honda or a Jeep, here my track recommendations feel like a driver's dream come true.
BEST SONGS TO BLAST IN THE CAR 2021
STREAM VIA SPOTIFY!
Of course, there is a lot of fresh music from Latin America and Spain in 2021. So far, I'm pretty mesmerized with the Caribbean-flavored melodies sung by Sech, Arcangel, Becky G, Guaynaa, and many more. Follow this playlist immediately and get delighted with the most danceable Reggaeton tunes from the very beginning. Also, I have added romantic Reggaeton gems like "La Noche De Anoche" by Rosalia and Bad Bunny right at the end in order to close with a flourish. Last but not least, these extraordinary selections will be kept updated monthly.
CONNECT WITH ELECTRO WOW!
Reggaeton Music In Spanish: Julianno Sosa – Te Mintieron
As Reggaeton music in Spanish continues to grow in popularity, artists like Julianno Sosa are leading the way with their fresh perspectives and unique styles. Recently, his fans can't get enough of his newest jam "Te Mintieron," which in English means "They Lied To You."
The 24-year-old Chilean rapper keeps causing a stir in the Latin music scene with his latest album, 'El Rey De Los Trenches.' Essentially, this material showcases his growth as an artist and his ability to connect with fans through relatable lyrics.
Likewise, he draws inspiration from his own life and the lives of those around him, telling stories of love, heartbreak, and triumph over adversity. Above all, these compositions are great due to their dynamism.
Beyond his engaging performances and his willingness to interact with his audience both on and offstage, his catchy beats have also contributed to his success.
Additionally, it goes without saying that Reggaeton music in Spanish has exploded in popularity over the past few years, with big names like Daddy Yankee, Bad Bunny, and J Balvin leading the way. Of course, this genre of music, which originated in Puerto Rico, has spread throughout Latin America and even further, becoming a global phenomenon.
CONNECT WITH JULIANNO SOSA NOW!
"Mi Gata (Remix)" The Reggaeton Banger Taking Over The World
Are you in need of a fresh and exciting new sound? Then, check out the remix of "Mi Gata" the viral Reggaeton hit that has already been streamed over 100 million times on Spotify.
Standly has joined forces with El Barto and Blessd to bring you this new version of one of the most popular songs on TikTok in 2022. This tune, which is emblematic of the urban music phenomenon in Chile, was produced by Red Fingers and Tomaritmo.
Additionally, the dope remix comes with a visually stunning video inspired by underground car races, which seems to be trendy in Antioquia, Colombia (shooting location). One way or another, all this adds a new dimension to the release, making it even more popular among fans.

In case you didn't know, Standly is a fast-rising artist from South America who has had an unstoppable career. Last year, he dropped his first solo album '11/11′ and instantly became the third most-streamed Chilean rapper on Spotify.
As a matter of fact, he also won the Musa Award for Best Emerging Artist and his party anthem "Pégate" entered the list of Electro Wow's best songs of 2022.
In his latest single, Colombian revelation Blessd is added to the mix. At just 22 years old, Blessd is also a great exponent of Reggaeton with popular songs like "Medallo" and "Tendencia Global."
CONNECT WITH STANDLY NOW!
Warm Up Those Moves With Latin Artists Lucky Bossi And J Mado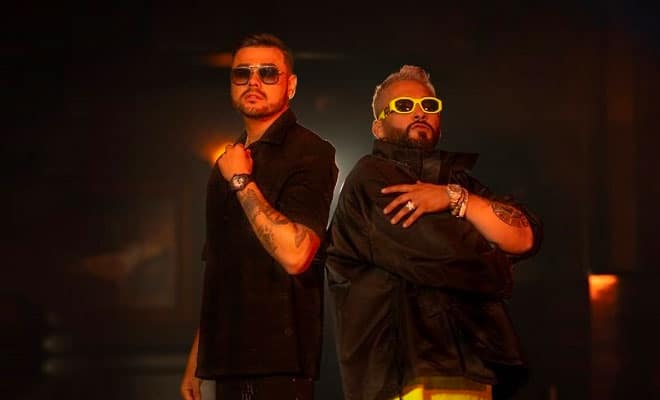 Don't miss the stunning music video for "CONTIGO" by Latin artists Lucky Bossi and J Mado. This is a Reggaeton love song that will have you dancing and enjoying yourself wherever you are.
Lucky Bossi, straight from the Colombian city of Cali, and J Mado, the Texas-based talent known as "The Poet of McAllen," are on a mission to conquer fans around the world with their infectious Spanish tunes.
Conversely, the eye-catching visuals were filmed in the vibrant city of Miami, featuring popular locations such as a downtown bar and a rooftop with breathtaking views. As a matter of fact, Jose Javi Ferrer, a Puerto Rican filmmaker whose clients include Daddy Yankee, Anuel, and J Alvarez, directed the entire clip.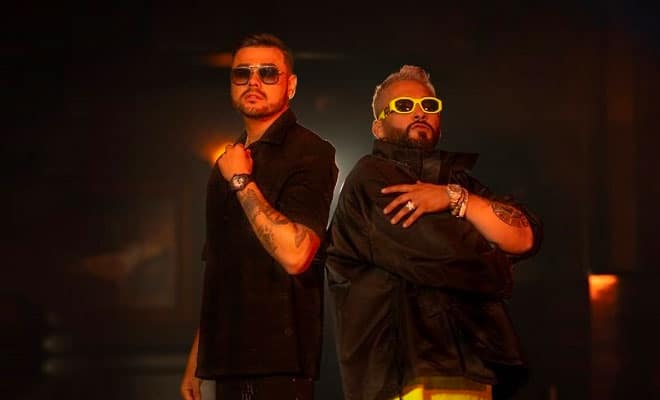 Above all, these Latin artists will embark on an international tour, which includes stops in Central and South American countries. Definitely, a great opportunity to witness their energy and passion in person.
Without further ado, "CONTIGO" is worth a listen because it combines your love for dance-friendly rhythms with heartfelt/romantic lyrics. Not to mention, this singularity makes it easy for you to connect with the whole composition emotionally, and it doesn't require you to be bilingual.
CONNECT WITH J MADO NOW!