Best Songs To Blast In The Car 2021 — Reggaeton
Stop looking for Reggaeton playlists on Spotify, I can guarantee this one includes the best songs to blast in the car. Your driving experience will definitely change forever and ever with these spicy beats. Nowadays, being behind the wheel on a daily basis does not have to be boring, much less stressful. Indeed, the positive effects of upbeat music are innumerable. Therefore, next time you're thinking about car repair plans, make sure you invest in a good sound system. In like manner, the playlist below can help you improve your Spanish skills while singing along to these jams on the road. Whether you're owning a new Honda or a Jeep, here my track recommendations feel like a driver's dream come true.
BEST SONGS TO BLAST IN THE CAR 2021
STREAM VIA SPOTIFY!
Of course, there is a lot of fresh music from Latin America and Spain in 2021. So far, I'm pretty mesmerized with the Caribbean-flavored melodies sung by Sech, Arcangel, Becky G, Guaynaa, and many more. Follow this playlist immediately and get delighted with the most danceable Reggaeton tunes from the very beginning. Also, I have added romantic Reggaeton gems like "La Noche De Anoche" by Rosalia and Bad Bunny right at the end in order to close with a flourish. Last but not least, these extraordinary selections will be kept updated monthly.
CONNECT WITH ELECTRO WOW!
Feel The Latin Rhythm With This New Reggaeton Song By Yagisa
Meet Yagisa, the talented 18-year-old Colombian rapper, renowned for his exceptional flow, expression, and attitude. Without a doubt, his new Reggaeton song, "Fernet," perfectly exemplifies his artistry.
Yagisa's lyrics in "Fernet" are tailor-made for those seeking a sultry atmosphere. Likewise, he will amaze you with his impeccable diction and wordplay, with one standout moment being his clever reference to "50 Shades of Grey."
I believe this Reggaeton song derives its name, "Fernet," from an exclusive drink in Colombia. Also, this is a herbal liqueur with intense bitterness, often associated with Coca-Cola cocktails, social gatherings, and nightlife.
Yagisa draws a compelling parallel between this elusive beverage and his infatuation with a hard-to-reach love interest, effectively painting a vivid picture of his emotions.
On a side note, Yagisa is deeply passionate about Freestyle, a popular style within the urban genre. His multifaceted talents make him a rising star worth keeping an eye on as he continues to redefine the Latin music scene.
Get ready to immerse yourself in Yagisa's musical journey and feel the Latin rhythm like never before! Can't wait to hear more from his catalog in the near future.
The question of whether he can become the next J Balvin or Maluma can only be answered by time…
CONNECT WITH YAGISA NOW!
Hot Collaboration Alert: Natti Natasha, Tokischa – No Pare (Remix)
Reggaeton singer Natti Natasha from the Dominican Republic teamed up with Tokischa for a powerful remix of "No Pare." Clearly, women in the music industry can achieve a lot when they work together.
This special remix features Tokischa's unique part, which shows off her fiery personality. In "No Pare (Remix)," both artists show that even if they're quite different, they can create something amazing: Tokischa represents women from the neighborhood and encourages them to be proud of who they are, while Natti Natasha supports women who can be both mothers and sexy without worrying about what others think.
It's a banger that inspires everyone to be true to themselves, to be free, and not to let anyone silence or dismiss them. Even though it has some explicit lyrics, this is something to have fun with and dance to until the early hours.
Working with Tokischa was a one-of-a-kind experience for Natti Natasha, who really appreciated her colleague's honesty and energy. Moreover, they want to make women feel empowered and remind them that they are in charge of their own lives and can create their own paths.
As a matter of fact, "No Pare (Remix)" will be part of Natti Natasha's next album, which will include some of her biggest hits and songs that haven't been released before.
CONNECT WITH NATTI NATASHA NOW!
Yng Lvcas, The Fast-Rising Artist Of Mexican Reggaeton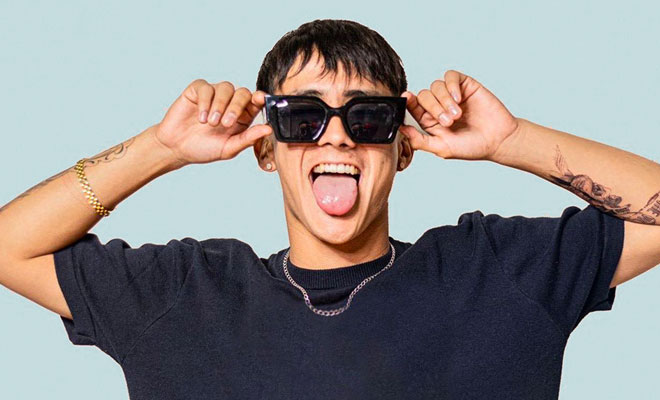 Get to know Yng Lvcas, the fast-rising artist of Mexican Reggaeton. This guy has gone from being an under-the-radar rapper to hitting the charts like a boss, and he's not stopping anytime soon! Best of all, he's keeping the party going with his recent jam, "Anti-todo."
As a matter of fact, he was on everyone's lips with "La Bebé," and he turned the heat up even more by dropping a remix featuring the talented Peso Pluma. The result? A Reggaeton explosion that took the industry by storm.
One thing that sets him apart is his undeniable talent. Moreover, he's a lyrical genius and a beat-making wizard. Certainly, when you listen to "Anti-todo," you can't help but move your body.
Likewise, this tune is all about finding that special someone who's the cure to life's troubles, and Yng Lvcas delivers this message with style. His rhymes are on point, and those addictive beats will have you dancing in no time.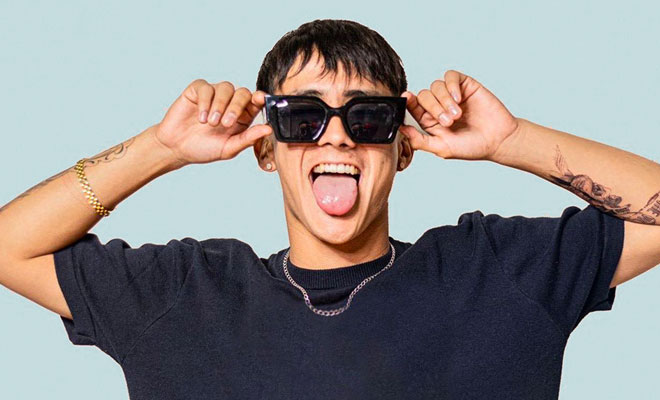 Yng Lvcas hails from Guadalajara, and his musical journey began when he was 15 years old. He started by experimenting with Corridos, a popular Mexican music genre, before making his way into the world of urban music.
What's surprising is the massive following he's gained on platforms like Spotify and YouTube. His videos are top-notch, and fans just can't get enough. Yng Lvcas has truly become an icon in Mexican Reggaeton.
CONNECT WITH YNG LVCAS NOW!