Blank Page Offers A Special Edit Of Massive Attack's Iconic Track "Weather Storm"

Under the motto: "Making electronic music for heart & feet", Blank Page gives us a hint about his music style. Therefore, without any doubt, listeners will feel the relaxed atmosphere he creates with his latest offering. In particular, I refer to his acoustic edit of Massive Attack's iconic track "Weather Storm". Creatively, he perfected the original with a cinematic and modern approach, where the beats feel punchier than ever before. In short, refining melodies for your ears! Don't be afraid to download it completely free.
FREE DOWNLOAD
The Londoner DJ/Producer has achieved many positive things from the start. For instance, he has been backed by BBC radio shows and his debut single "Autumn" topped the Trackitdown charts in 2016. What else can we expect from him soon?… Stay in touch with the artist on his socials to discover more.
CONNECT WITH BLANK PAGE NOW!
The Next Big Name In Manchester's Electronic Music Scene, Echo-Eclipse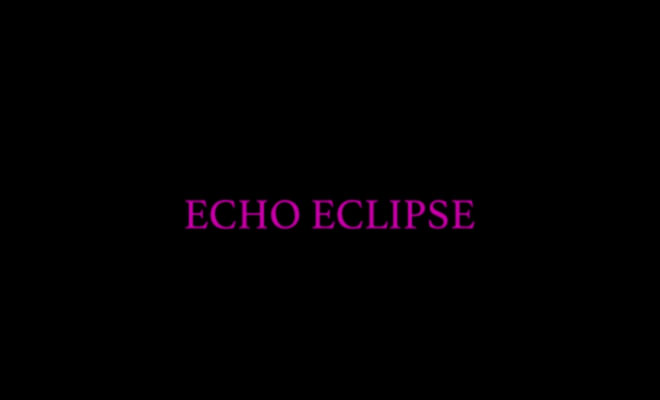 Meet Echo-Eclipse, he could easily become the next big name in Manchester's electronic music scene. Taking sonic elements from the 80s, retro and futuristic synth lines make his new single shine like gold. I'm talking about, "Rogue Simulation", which will be included in his upcoming 5th album. This style is definitely making a comeback in the 21st century.
On the other hand, use your imagination with the help of the visuals below, and you'll feel like driving late at night across a whole new dimension. As the engines roar, it'll be cool to think about how neon lights surround you within the vehicle. At just 23-years-old, the versatile, creative, and dynamic producer has released a total of 5 records. And most of them recorded in his bedroom. Believe it or not, he's completely self-taught and his biggest dream is to collaborate musically with The Weeknd. Get more updates and news on his socials.
CONNECT WITH ECHO-ECLIPSE NOW!