Dealazer 'A Trip to Wonder Trance' Album Review
Dealazer
is an prominent music constructor in which he produces in the ways of constructing each sound on each element, and using old fashion plugins and designed presets for most of his tracks, he resently released an album called '
A Trip to Wonder Trance
'.
This cool album features 16 cutting-edge Trance tracks. It starts off with "Jombala" which serves as a good intro for the album, I can describe it as a stunning atmospheric tune. The second track is "Silver", and it sounds pretty similar like the first song. The guitar makes the difference here, and it's also dubbed as a freestyle version, which counts with the collaboration of Jamroy. Next in line is "Tell Me Test Me", you'll love the catchy hypnotic beats and synths. My favorite tune so far is "Love For Away" it features a gorgeous big room sound and also an edgy Trance sound that I'm addicted to it. The next tune is "Protonia" with beautiful dark synths and a melody that will impress all the listeners. The tone changes with "Sky Of Limit", an uplifting and bright Trance track, get ready to rave with it!

"Revenge Of Silver" is up next, featuring a combination of slow and fast synths that evolve into a wonderful melodic result. Following along, with oriental flavors is "Another Life" featuring the participation of The Fly Kingdom. I really think this tune is unique as it combines a sitar (hindu guitar) with the emotional rhythm of a piano. Then we have "Sound Of Illusion", a perfectly produced song, with cacthy hook melodies. The tenth track is "Cyperio", in which Dealazer delivers stomping percs and beautiful synth-work. The unexpected track of this album is "Another Trip", which could be described as 'different' as it sounds like a dirty Electro inspired song. On the other hand, "Back To The Time Of Silver" features a pretty cool and chill rhythm to relax! Another great tune is "Silver", which is a spacey and floating trancer track. While, "We Dig For Silver" features an intense deep and haunting sound. The preceding song is "Silver Wonderous" a danceable Trance tune with an electric bite."Screamer" is the last track with fun Electro beats and a superb enchantin melody. In conclusion, I believe this is a great production, very diverse and I'm sure many Trance fans will get satisfied with all these beautiful melodies.
Preview the first track "Jombala".

Listen 'A Trip to Wonder Trance' album on Spotify

DOWNLOAD ↓
http://www.junodownload.com/products/dealazer-a-trip-to-wonder-trance/2338827-02/
https://www.electrowow.net
Chris Fennec Delivers An Effective Trance Earworm, "Burst On Fire"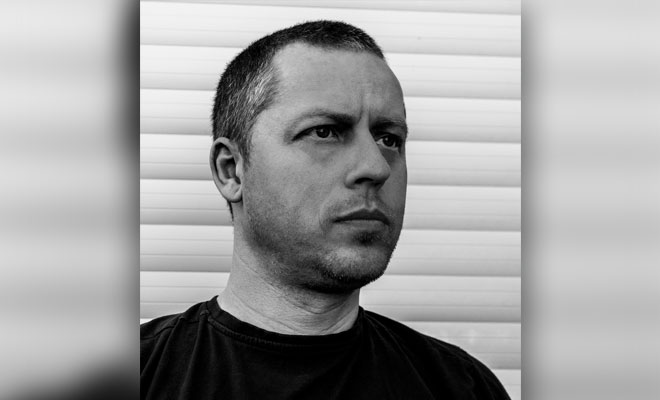 Pressing play on "Burst On Fire" makes you realize that there are still Trance earworms in present times. Since starting his career, Chris Fennec has been a great admirer of Above and Beyond, Tiësto, Armin van Buuren and Markus Schulz. One way or another, the Belgian producer encompasses his influences obtaining as a result uplifting tones. Certainly, the passionate male vocals featured on his new single lead up progressively to a full full-force drop and a climax that'll leave you wanting more.
GRAB YOUR COPY
Not for nothing, he has been active in the electronic music realm for over 32 years. In fact, working on ghost producing projects for some big names in the industry served him to enrich his knowledge. You can tell Chris is a perfectionist with a trademark sound that maintains momentum with blazing synths, highly melodic beats, and emotive lyrics.
According to the artist himself, his creative melodies always come out of the blue or in the middle of the night. If the final output brings goosebumps then he knows he has just made a catchy jam that ignites a fire in listeners. Stay tuned to his socials below.
CONNECT WITH CHRIS FENNEC NOW!
Spotify
Facebook
Twitter
Instagram