Dirty Audio Slays the Dance Floor with Remix of DJ Snake and Yellow Claw's "Ocho Cinco"
Coming in hot this holiday season is a banger remix from Dirty Audio of one of this year's biggest party tracks by DJ Snake and Yellow Claw, "Ocho Cinco". If you thought the original was a party-starter, Dirty Audio's remix ups the ante with a distinctly exotic vibe and massive breakdowns. The LA-based producer consistently puts out hard-hitting, bass-driven tracks that murder dance floors across the globe, such as his "Gettin' That" release on Mad Decent, which hit at #1 on the hip hop charts and was a popular set pick by DJs this year. "Ocho Cinco" is especially significant for Dirty Audio because DJ Snake was one of his earliest supporters, and the track's Middle Eastern sound resonates with his own heritage. The "Ocho Cinco" remix is to be released on Interscope Records.
Just in case you aren't familiar with 
Dirty Audio
 yet, that's about to change—this coffee enthusiast, sock game extraordinaire and hip-hop fan has some epic plans for the near future. In the pipeline after "
Ocho Cinco
" is a remix for 
Afrojack
, releases for 
Insomniac
 and 
Monstercat
, some exciting artist collaborations, and an 
Australia
 and 
New Zealand
 tour to cap it all off. Ironically enough, all these accomplishments are by someone who failed his high school music class! 
Dirty
 jokes about the time he saw his teacher who failed him at one of his shows, proving that everything comes full circle. With a line up like that, it's certain that he isn't slowing down anytime soon. 2017 is looking like an impressive year for 
Dirty
!
MORE INFO ON DIRTY AUDIO
Facebook | Soundcloud | Twitter | Instagram
"Electric Dreams" By N2BLÜ Will Give You Nostalgic Vibes — LISTEN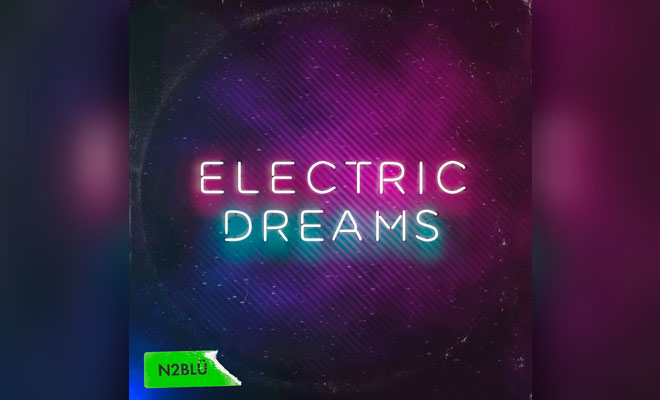 One of the things I admire so much about N2BLÜ is that they do not underestimate the importance of lyrics. Beyond the edgy Dance-Pop style, the message behind "Electric Dreams" arouse nostalgic feelings. On this occasion, Jonathan and Konstantin invite you to remember the traditional dating methods of the past decades. Somehow, the song is also criticizing love and courtship in today's digital world. Of course, old-fashioned romance is a matter of the past, then it is understandable that not everyone is ready for modern dating. Putting aside the questionable lack of connection to reality, this nice tune with emotional narrative can help listeners to connect with themselves. Check this out!
CONNECT WITH N2BLÜ NOW!
---
Lyrics
In a world of all things digital
How do you find something real?
That spark of something magical
That makes you feel
It was love at first sight, how it happened one night
And it was more than it seemed
It'll happen someday
If you can find your way
Through these electric dreams
Electric Dreams
Through these electric dreams
Electric Dreams
Through these electric dreams
Electric Dreams
Electric Dreams
It all just seems so complicated
Yet so natural for some
Comparisons just leave you frustrated
Thinking where's my someone?
Love to the moon and back, with its own soundtrack
To the perfect romantic scene
It'll happen my friend
If you can find the end
Through these electric dreams
Electric Dreams
Through these electric dreams
Electric Dreams
Through these electric dreams
Electric Dreams
Electric Dreams
Electric Dreams
Only you can write your story
And choose your destiny
Only you can own your glory
And shape your reality
Only you can write your story
And choose your destiny
Only you can own your glory
And shape your reality
Through these electric dreams
Electric Dreams
Through these electric dreams
Electric Dreams
Oh Electric, Electric Dreams
Electric Dreams
Through these electric dreams
Electric Dreams
Electric Dreams
Through these electric dreams
Electric Dreams