Dr. Sounds "Soundtrack to RESA" CD Review
Dr. Sounds
is a musical project which aims to do a lot of music in the range from Chill, Trance, Electronica, and New Age. The artist behind the project is Alexander Forselius, who was heavily influenced by other musicians such as Enya and Darude.
After reading about the biography, I have learned two things about Dr. Sounds. Originality and Uniqueness.
Despite his condition of Asperger Syndrome, his passion for music has not slowed him down to express his feelings through beautiful downtempo sounds.
And now he wants to share with the world, his new CD, entitled "Soundtrack to RESA", which was made during the good transitions he had experienced in his life after he entered into a rehabilitation program in Sweden.
The "RESA" program, is based on the thing that the disabled people should do real jobs with real employers, in their pace, without pressure and with a health supported program with exercise activities during the work week as a part of the working days. (e.g. it can be combined with Aqua Jogging).
Today Dr. Sounds is also planning to fill a report to the United Nations regarding violation of the humans rights for approval of the goverment who is commiting serious crime against humanity in the nation where he currently lives, Sweden.
All the tracks from "Soundtrack to RESA" are inspired by true events of self-motivation and this is a great example that we can get through our problems, no matter how dismal they appear to be.
1 . Startup The first song of this CD. If you want to feel totally relaxed, and start your day with positive energy, then close your eyes and play it! Ambient sounds + sitar (hindu guitar) are a great combo!
2 . Bungalow The nature sounds increase and get a little bit higher. A piano instrument and drum sounds are featured on the second track. It creates a peaceful atmosphere, and I also enjoyed the New Age vocals.
3 . Pomona Downtempo music gets more and more interesting! If I'm not wrong, I think this tune features marimba sounds and they work perfectly with the hindu guitar, the sitar.
4 . Flight DY9397 By listening to this song, I believe we can also experiment a journey with our spirit and with our minds. Om . . .
It's really wonderful to discover the talent and the creativity of a production made by Dr. Sounds. I'm sure fans of alternative music will love to listen more tracks on
Soundcloud
.
https://www.electrowow.net
New Esotera EP 'Old As Time' — Exclusive Review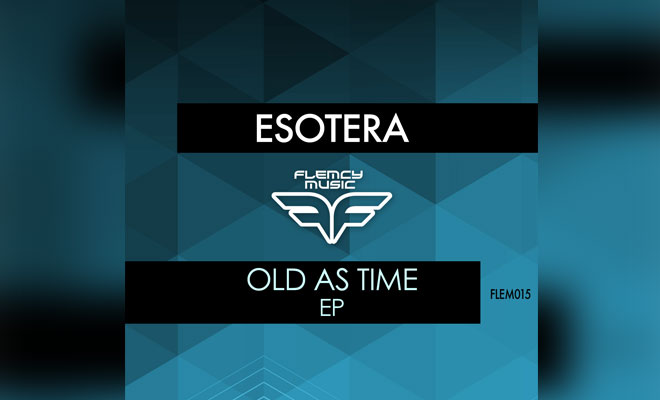 Londoner electronic musician Esotera has spent many days and nights in the studio producing the upcoming 'Old As Time' EP and obtaining outstanding results. This work represents his perfectionism and daily dedication to music. Here, he delivers Progressive House tunes that also integrate Techno in a different direction. After mixing both styles, Esotera got the secret formula for one of the best atmospheric and deliciously dreamy EPs of the year! Can't wait to download this great material in February via Flemcy Music. In conclusion, I will definitely use these three tracks on my next DJ set. Meanwhile, you can read my track-by-track review below.
1 – Old As Time WOW what an opener! Such a masterpiece tune that will take you on an audio journey. Lovely soft harmonies and progressive sounds made it quite enjoyable and relaxing at the same time.

2 – High MomentsThe second track is pretty original. It features eerie/dark music elements and pulsing beats on repeat. Esotera also adds male vocal snippets that sound like being taken from a speech. Certainly, a creative effort, don't you think?

3 – LIGOHey Techno lovers, this is definitely for the clubs! I like it because it possesses dynamism and energy. The most uplifting song and probably never will go out of day as it sounds futuristic.
AVAILABLE SOON ON BEATPORT
February 1st, 2017
CONNECT WITH ESOTERA
Facebook
Instagram
Mixcloud
Twitter
CONNECT WITH FLEMCY MUSIC