Electro Wow Exclusive Guest Mix: Sonny Noto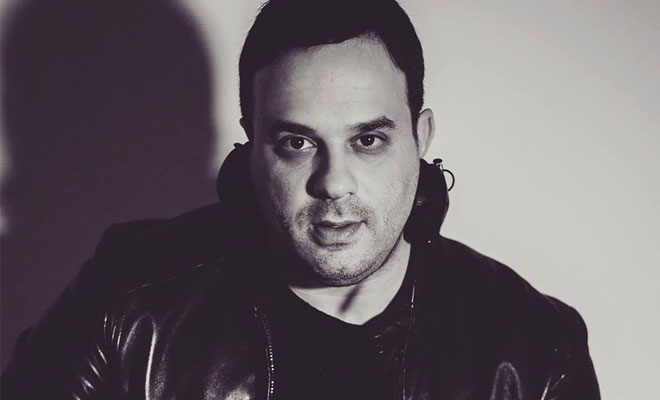 Boost up your weekend with this vibrant selection of upfront club tracks from Sonny Noto! The New York-based DJ & Producer shared exclusively with us an hour mix with some housey flavors. Explore what's hot from CamelPhat, Tom Staar, CYA and more. The opener track, "Tell Me" is Sonny's summery dance single in collaboration with Gil Sanders. Learn more about its concept and other details in the interview we did last month.
Tracklist
1 — Gil Sanders & Sonny Noto – Tell Me
2 — Fatboy Slim – Right Here Right Now (CamelPhat Remix)
3 — Jerome Robins & Dolly Rockers – What About My Love (Etienne Ozborne & Peter Brown Remix)
4 — Camelphat Feat. Elderbrook – Cola (Tom Staar Bootleg)
5 — Innersphere aka Shinedoe – Phunk ( Mr Sid & Kiro Prime Remix)
6 — Spoiled & Zigo – More And More (CYA Extended Remix)
7 — Mathias D. and Anderva – El Jefe
8 — Gil Sanders & Sonny Noto – Sonata
9 — Tiesto & Sevenn ft. Gucci Mane – BOOM (Tom Staar Remix)
10 — Freewheelin – Jack wins Feat Caitlyn (David Pietras Remix)
11 — Avicii vs. Lenny Kravitz – Superlove
12 — Steve Angello feat. Highly Sedated – Flashing Lights
13 — Moby – This Wild Darkness (CYA Remix)
CONNECT WITH SONNY NOTO NOW!
BROHUG Drop 3rd Part Of Their Mixtape Series, Incl. New Tune "Stealth"

BROHUG boys are back with a special gift for fans in the form of their four-track "Mixtape 3", which is full of the bass-heavy house vibes the Swedish trio is known and loved for. The full-length release features already released "Breach," "Charge," and "Escape," all of which pack in shuffle-worthy beats and dirty synths, in addition to the brand new work "Stealth." It delivers deep, driving bass that is sure to make your feet move, even if you're listening from your living room speakers, and perfectly rounds out the bundle with BROHUG's signature sound. They made all the tracks from the EP entirely during the beginning of worldwide lockdown and are now giving it to their fans as a way to lift spirits during the pandemic. The "Mixtape 3" EP is the latest in BROHUG's series, following chapters 1 and 2 as well as their earlier releases "Gold On My Crown," featuring Born I and "1990" with Kaskade.
"The 'Mixtape' series continues with #3; a concept which we wanted to focus on in 2020, releasing crates of new music to move the dancefloors. While we all expected to be partying together this year, a different hand was dealt. The 4 tracks featured on Mixtape 3 were made during the beginning of shutdowns around the world, and we wanted them to represent and inspire the strength music can provide during crazy times. At times of uncertainty, sometimes the best thing we can do is listen to music, dance, and forget about the outside world, if only for a moment." – BROHUG
Regardless of their satirical stage name, BROHUG is not here to play games. Since John Dahlbäck and the Lunde brothers formed BROHUG in 2016, the trio has worked with Ghastly, remixed Steve Angello, and released on labels such as Confession, Spinnin' Records, Dim Mak, Musical Freedom, and their label BROHOUSE. In 2019, their release schedule was packed with relentless hit after hit. Virtually unrivaled, their touring has been intense since the start. BROHUG has really put their name out, with sets on festivals like Ultra Music Festival in Miami and Tomorrowland in Belgium, touring Australia and several tours in the US and Asia. Even a global pandemic can't keep BROHUG down, so keep an eye out for what's next for this talented trio!
CONNECT WITH BROHUG NOW!