Electro Wow Exclusive Guest Mix: Sonny Noto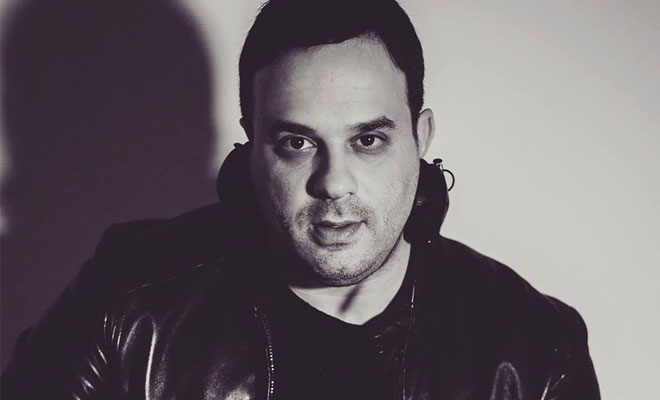 Boost up your weekend with this vibrant selection of upfront club tracks from Sonny Noto! The New York-based DJ & Producer shared exclusively with us an hour mix with some housey flavors. Explore what's hot from CamelPhat, Tom Staar, CYA and more. The opener track, "Tell Me" is Sonny's summery dance single in collaboration with Gil Sanders. Learn more about its concept and other details in the interview we did last month.
Tracklist
1 — Gil Sanders & Sonny Noto – Tell Me
2 — Fatboy Slim – Right Here Right Now (CamelPhat Remix)
3 — Jerome Robins & Dolly Rockers – What About My Love (Etienne Ozborne & Peter Brown Remix)
4 — Camelphat Feat. Elderbrook – Cola (Tom Staar Bootleg)
5 — Innersphere aka Shinedoe – Phunk ( Mr Sid & Kiro Prime Remix)
6 — Spoiled & Zigo – More And More (CYA Extended Remix)
7 — Mathias D. and Anderva – El Jefe
8 — Gil Sanders & Sonny Noto – Sonata
9 — Tiesto & Sevenn ft. Gucci Mane – BOOM (Tom Staar Remix)
10 — Freewheelin – Jack wins Feat Caitlyn (David Pietras Remix)
11 — Avicii vs. Lenny Kravitz – Superlove
12 — Steve Angello feat. Highly Sedated – Flashing Lights
13 — Moby – This Wild Darkness (CYA Remix)
CONNECT WITH SONNY NOTO NOW!
KRAIZ & Adam Davenport Combine Forces In "House Bitch" — LISTEN

Without question, "House Bitch" is a banger so make sure to play it loud! KRAIZ & Adam Davenport unveil a killer groove charged with an energetic flair. This impressive collaboration is the result of a long-distance recording project, which is more often nowadays, and, above all, due to the global pandemic. As a matter of fact, the distinctive hook of The Notorious B.I.G.'s "Crush On You" is reimagined by Farrah Frostt's sexy vocals. In some fashion, they capture those 90s classic vibes you still miss.
On the other hand, no one can't resist contemporary basslines. Thereby, I truly think fans of both producers were anxiously waiting for their dance signature. Literally, the new track is an ode to the House genre that lets you sway your head while hearing it. Go to their social media channels below to keep up with these rising artists.
CONNECT
Adam Davenport
Facebook
Twitter
Instagram
SoundCloud

KRAIZ
Facebook
Twitter
Instagram