Ferry Corsten Remixes BLVD. And Laidback Luke's "Cielo"

Dutch veteran DJ and producer Ferry Corsten lends his signature style to BLVD. and Laidback Luke's 2021's collaboration "Cielo" with an official remix of the original version, which leads BLVD.'s upcoming remix EP, featuring 9 fresh interpretations of BLVD.'s previous singles and tracks from his studio album "Area Code," released back in 2021. Ferry Corsten's independently released spin on "Cielo" is a mesmerizing journey through undulating basslines and cinematic melodies, complemented with ethereal vocals that transport the listener to somewhere resembling Arabian nights. Corsten expertly fuses the elements of Progressive House and Trance sounds to make a track that's a stunning combination of emotive atmosphere and dancefloor-friendly character. Ferry's "Cielo" remix is out now on the NFT-fueled Purple Fly label, and the rest of the remixes from the "BLVD. Remixed Vol. 2," including remixes from Henry Fong, BLVK JVCK, REDTAPE, FOMO, NXSTY, and more, will come out on September 16.
Purple Fly is an independent imprint utilizing cryptocurrency's hottest frontier as a platform for the spectrum of electronic music. The label's goal is to support collaborations of all forms of art, connecting music and stunning visuals for an immersive experience that spans the sonic realms of Trance to Trap. Purple Fly releases NFT directly on its official website with each music drop, enabling artists to have access to direct support from their fan base while expressing their creativity. Now a label regular, BLVD. specializes in raw and gritty Bass/Trap-infused music; even early on in his career, he garnered support from industry tastemakers and fans alike and continues to push musical boundaries with every track. His popular single "Lights Out" has amassed almost 6M streams on Spotify to date. Keep an eye out for more groundbreaking releases coming soon from Purple Fly, BLVD. and more heavy hitters and emerging artists alike.
Ferry Corsten has been consistently at the top of his game since his sophomore album under the System F alias "Out of The Blue" charted in the UK Top 20 singles chart in 1999, with remixes for U2, Moby, Faithless, Duran Duran, and Public Enemy soon following. He continues to push the boundaries of electronic music, exemplified by his 2020 ambient album "As Above So Below" under his FERR By Ferry Corsten alias. Ferry's love for cinematic sounds has long been present in his music, as he signed off on his 5th artist album as Ferry Corsten – Blueprint in 2017. 2020 saw Ferry continue with his UNITY project, launched with a vision of uniting the Trance community, a passion that has seen him work with Paul Oakenfold, Ilan Bluestone, Gabriel & Dresden, Sander van Doorn's Purple Haze and EJECA's Trance Wax alias. Ferry also reached out to fans in 2020, resulting in a collab of over 20 artists on "Free." Ferry used last year to push the envelope of his sound, highlighted by launching his weekly Resonation Radio show from Armada's studios. This gave Ferry the chance to exhibit his wide palette of tastes, also demonstrated by his recent team-up with We Are Loud on the melodic Techno anthem "I Don't Need You" and enlisting Alan Fitzpatrick to remix the iconic "Gouryella."
CONNECT WITH FERRY CORSTEN NOW!
Vini Vici & Ghost Rider Join Forces For "Easy Ride" Ft. Wylde

Returning with yet another masterpiece of a track, Vini Vici have teamed up with fellow Israeli DJ/producer Ghost Rider, for the release of "Easy Ride." Implementing their signature sound(s) to the utmost perfection, a collision between Progressive Trance and Psytrance is evident throughout, whilst the addition of singer/songwriter Wylde on vocals helps elevate the production to a different dimension. As unique as any of their collaborations, the legendary duo ensures nothing less than the most positive of vibes with each of their endeavors, and this time is no different.
Leaving no doubt to the imagination, 'Easy Ride' offers listeners the perfect balance between a dance-floor hit, as well as a track that you can lay back and enjoy no matter the surroundings, and in turn, further showcases the undeniable musical prowess of each of these artists. Impacting the dance scene in more ways than none, Ghost Rider is well and truly on the rise, and with collaborations of such nature, it comes to no surprise that his music is supported by some of the biggest names within our community. A true gem of a track, Vini Vici have once again left us all in awe, with the duo also stating the following on 'Easy Ride;'
"'Easy Ride' is one of the coolest tracks we have worked on lately. It has this unique balance between a dance floor hit and an easy going song you can listen to in your car or at home. We enjoyed working with our friend and a talented producer – Ghost Rider and of course, the vocals by Wylde makes an amazing imprint on this song. Good Vibes are strong with this one." — Vini Vici
Destined for nothing less than the very top of the charts, 'Easy Ride' is the epitome of a track that will have anyone begging for more. As eclectic as any of their previous releases, Vini Vici guarantee success on the most constant of levels, whilst at the same time, the addition of Ghost Rider and Wylde, help further ensure the most thrilling of end products.
CONNECT WITH VINI VICI NOW!
Trance Version Of Cyndi Lauper's "Time After Time" — WATCH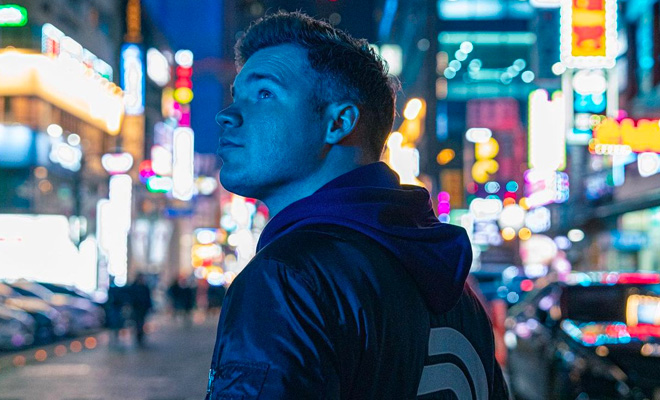 Dash Berlin, Dubvision, and Emma Hewitt want to close 2022 with a flourish. These talents join forces to produce a brilliant cover of Cyndi Lauper's "Time After Time." Not to mention, the music video is a must-watch for Trance fans.
They just finished shooting the visuals last month in South Korea and the results speak for themselves. From the neon lights to the skyscrapers and busy streets, you can tell the atmosphere is on point.
Get lost in the sound and the hypnotic nuances of this fresh rendition of the '80s classic we all love. Magically, it starts slow but the rhythm gets intense and steady until the end.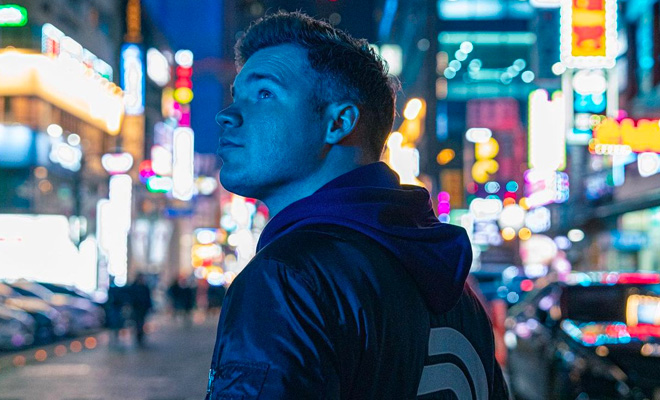 Furthermore, the bittersweet and deep lyrics stay almost intact. In my opinion, this Trance version is shaped by a unique vocal presence but also by the contagious chord progression.
Letting go of a relationship, that is meaningless or makes you feel confused could be some form of teaching that leaves the whole composition. One way or another, the new cover begs for eyes closed and arms raised to the skies every listening moment. Enjoy it!
CONNECT WITH DASH BERLIN NOW!
Romy And Fred again.. Create Emotional Music To Dance To
Believe it or not, "Strong" by Romy and Fred again.. is a song filled with lyrics about grief and loss. Despite this, the dance beats and the classic Trance vibes will command you to move your body.
What's more, the visuals directed by Vic Lentaigne look so minimalist and so iconic at first glance. Indeed, Romy and her cousin were part of this music video which portrays unity, consolation, and strength after the disappearance of a loved one.
Undoubtedly, personal and vulnerable verses match the flawless vocals and the whole energy put into such an amazing track. Besides that, you can even connect with its feelings if you consider yourself an empath.
It should be noted that this is not the first time Romy and Fred again.. collaborate together on a single. At the beginning of the year, they dropped "Lights Out," which is another absolute banger.
CONNECT WITH ROMY NOW!