Gryffin & SLANDER Team Up For "All You Need To Know" Ft. Calle Lehmann — LISTEN

Los Angeles-based artist/producer Gryffin and L.A.-based production duo SLANDER have teamed up for a stunning new single called "All You Need To Know" ft. Calle Lehmann. The track is the first new release from Gryffin's forthcoming debut album "Gravity", due out this summer via Darkroom/Geffen Records, and is his first collaboration with the fan-favorite bass artists and Gud Vibrations label co-owners.
[maxbutton id="2″ url="https://gryffin.lnk.to/AllYouNeedToKnow" ]
With its warm textures and hypnotic drop, "All You Need To Know" perfectly merges Gryffin's melodic genius and SLANDER's artful basslines and immaculate sound design. Swedish singer/songwriter Calle Lehmann infuses each line with his undeniably lovely vocals, resulting in a track that's soaring and euphoric.
In December, Gryffin released "Gravity Pt. 1" – a six-song EP that marks the first half of his debut album. "Gravity Pt. 1" features a number of hit singles, including "Bye Bye" ft. Ivy Adara, which amassed nearly a million streams on Spotify in just one week, and appeared on coveted playlists like New Music Friday and Best of the Week. SLANDER recently released their "Kneel Before Me" with Crankdat featuring heavy metal band Asking Alexandria, and 3-track "The Headbangers Ball" EP. They kicked off the new year with the release of their blissful, chill-bass track "First Time" with Seven Lions, Dabin, featuring Dylan Matthew.
Having recently completed "The Gravity Tour" – his biggest North American headlining run to date – Gryffin has a series of major festival dates lined up for this spring and summer, including his highly anticipated second appearance at Coachella. At the end of 2018, SLANDER embarked on their headlining "The Headbangers Ball" North American tour, selling out each date including two shows at the esteemed Hollywood Palladium on January 11th and 12th. The duo was also featured on the cover of LA Weekly the very same month. See full list of tour dates below.
More on Gryffin
Born Dan Griffith, Gryffin got his start in music as a classically trained pianist and guitarist and also played in several bands. After receiving an electrical engineering degree from the University of Southern California, he pursued a path in music production, drawing equally from his carefully honed musicality and edgy ingenuity. Gryffin made his breakthrough in 2016 with two singles showcasing his melodic take on dance music: "Heading Home" ft. Josef Salvat (which shot to #1 on Spotify's US and Global Viral charts) and the Bipolar Sunshine collaboration "Whole Heart." In addition, his 2017 smash single "Feel Good" – with Illenium and featuring Daya – peaked at #18 on the Dance/Mix Show Airplay charts. Gryffin's recent triumphs include "Tie Me Down" ft. Elley Duhé (an August release that hit #2 on the Spotify US Viral Chart and #9 on the Global Viral Chart, with over 80 million streams to date) and "Remember" ft. Zohara (a November release that garnered 6.5 million streams in its first few weeks and earned support from Tiesto, who featured the track on an Instagram story).
More on SLANDER
After building a mint name for themselves through jaw-dropping original productions and massive collaborations with NGHTMRE, SLANDER has added "label heads" to their resume. The LA-based duo recently turned their popular Gud Vibrations brand into an official record label with good friend NGHTMRE, ensuring their legions of fans that their famous good vibes are only getting started. Attesting to their dynamic nature as artists, SLANDER's productions range from cinematic and melodic to bone-jarring and foot-stomping, always with a common thread of sophisticated soundscapes and captivating energy. Their live performances have landed them gigs in major cities such as Las Vegas, Washington D.C., Miami, Houston, and Chicago, and festivals including Ultra Mexico and Holy Ship 12.0. SLANDER and the Gud Vibrations crew have some exciting projects coming up as the festival season grows ever nearer.
Tour Dates for Gryffin
March 29 – 31: Lollapalooza Chile in Santiago
March 29 – 31: Lollapalooza Argentina in Buenos Aires
April 5 – 7: Lollapalooza Brasil in São Paulo
April 12 – 14: Coachella Music & Arts Festival in Indio, CA
April 16: OMNIA Nightclub in Las Vegas, NV
April 19: Pure Nightclub in Sunnyvale, CA
April 19 – 21: Coachella Music & Arts Festival in Indio, CA
April 26: Premier Nightclub in Atlantic City, NJ
May 9: Celine Nightclub in Orlando, FL
May 10 & 11: Shaky Beats Music Festival in Atlanta, GA
May 18: PRIME Music Festival in Raleigh, NC
June 21: Camp Nowhere in Houston, TX
June 22: Camp Nowhere in Dallas, TX
June 23: Camp Nowhere in Austin, TX
August 1 – 4: Lollapalooza in Chicago, IL
August 3 – 4: Veld Music Festival in Toronto, Canada
Tour Dates for SLANDER
March 29 – 31: Ultra Music Festival in Miami, FL
April 05: Pyramid Cabaret in Winnipeg, Canada
April 06: Coors Event Centre in Saskatoon, Canada
April 27 – 28: Ubbi Dubbi in Fort Worth, TX
May 03: Parade of Bass in Albuquerque, NM
May 05: Red Rocks Amphitheatre in Morrison, CO
May 17: The Cuthbert Amphitheater in Eugene, OR
June 06: The Camden Assembly in London, United Kingdom
June 27 – 30: Electric Forest in Rothbury, MI
June 28: Electric Forest in Rothbury, MI
MORE INFO ON GRYFFIN/SLANDER
Gryffin: Facebook | Instagram | Twitter | Spotify 
SLANDER: Soundcloud | Facebook | Instagram | Twitter
Oliver Tree's "Miss You" Is The Funniest Music Video In Years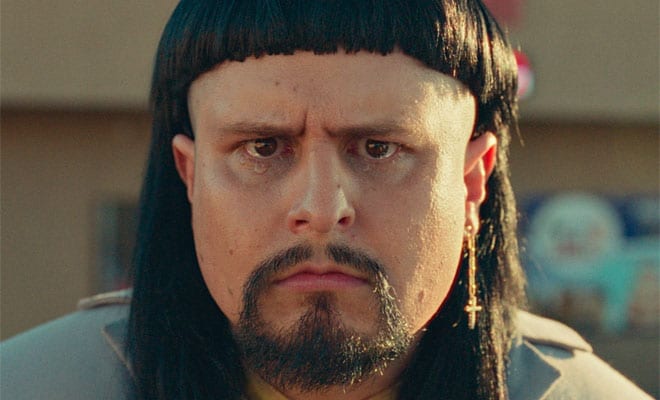 The new music video for Oliver Tree's collaboration with DJ and producer Robin Schulz will make you laugh like a drain every time you watch it. Not only that but "Miss You" sounds ridiculously catchy too!
Besides being a singer-songwriter, Oliver is a comedian as well, so it comes naturally for him to interrupt everyone's boring lives and routines as shown in the visuals. Moreover, it's quite hilarious how he brings on the chaos at an office, during a soccer match, and also while stealing at a grocery shop.
If you were wondering who is the clown, the correct answer is his alter ego.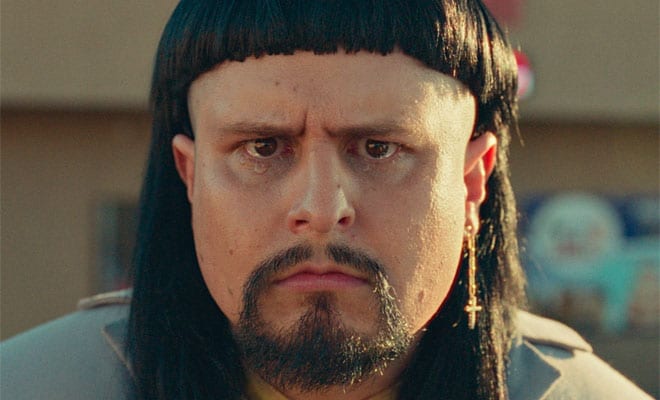 As a curious note, the whole clip was directed by the artist himself. Impressively, it includes mouth-to-mouth transitions that allow you to discover a crazy and bizarre world.
When creative minds like Oliver Tree start to think out of the box, the final outcome transcends views and streams. Taking this into account, I can guarantee that "Miss You" is accompanied by one of the funniest music videos in years.
Whether you agree or disagree with this short review, I really hope you enjoy it to the fullest.
CONNECT WITH OLIVER TREE NOW!
Kohen Teams Up With Mert Can & Garonzos On "Overload"

Kohen is back on Alok's CONTROVERSIA with his EDM vocal gem "Overload." The Brazilian artist teamed up with two startup producers: Turkish producer Mert Can, most well known for his successful track "Butterfly Effect," and India-based Garonzos, who has released on Storm Music Group and Oxytime Records. "Overload" hits with a minimal, riding bassline combined with groovy melodies and surreal, soulful vocals; the result is a production that feels both at home on the dancefloor and on the radio. The release follows Kohen's recent "Magic Night" with Kenny Musik and his remix for Bhaskar and Yves V's "Round My Head," both on CONTROVERSIA. He has already released on labels such as Spinnin' Records, Musical Freedom, Hexagon, STMPD RCRDS, Sony, Universal Music, and Som Livre.
Throughout his career, Kohen's music has found homes on labels including CONTROVERSIA, Spinnin' Records, Musical Freedom, Hexagon, STMPD RCRDS, Sony, Universal Music, and Som Livre. His dynamic style garnered him support from the likes of David Guetta, Martin Garrix, Afrojack, Tiesto, Hardwell, and Alok himself. He's been releasing on CONTROVERSIA since 2020, when he debuted with his now-hit track "Waiting" (which amassed 2,1M streams on Spotify). Kohen has also remixed Alok's "Wherever You Go" in collaboration with Bhaskar for an exclusive release with Amazon Music and collaborated with Alok and Lithuanian artist Gaullin in the cover of Era's "Ameno" (4,3M streams on Spotify). He's also recently collaborated with Vintage Culture, Liu, Vinne, Felguk, as well as created official remixes for the likes of Martin Garrix, Jason Derulo, Bhaskar, Dubdogz, Vintage Culture, and Cat Dealers. Keep an eye out for more remixes from this talented up-and-comer.
CONNECT WITH KOHEN NOW!
Alan Walker Remixes R3HAB's Iconic Hit "All Around The World"

R3HAB recruits his fellow heavyweight Alan Walker for a remix of his iconic hit "All Around The World" with A Touch Of Class from 2019, which remains R3HAB's most streamed and most certified release to date. It's a tough act to follow, but the one and only Alan Walker puts a fresh spin on it.
Walker honors the original's Disco influence and layers in some groovy, euphoric melodies and an energetic breakdown. "All Around The World" first became a hit with A Touch of Class's release in 2000, and with the return of everything early-aughts, this is the perfect time for a revival so that the hit can rule clubs and festivals around the world (literally) once again.
It's out on Virgin Records/Universal Music and celebrates half a billion streams of the original version on Spotify alone, with 30 platinum certifications globally and a brand new gold plaque in the US, confirmed a few days ago. Read below what R3HAB and Alan had to say about the opportunity to remix the track:
"My single 'All Around The World' recently racked up half a billion streams on Spotify. This is an incredible milestone in my career, and I'm extremely grateful. To celebrate, I've asked Alan Walker to work on a new version. Alan is a pioneer, and I'm glad that I trusted him with this as he came up with a refreshing and surprising take. I hope both our fans will like this new approach and will celebrate with us all around the world." — R3HAB
"When R3HAB asked me to make a remix of this classic, I had to jump on it. I hope my remix gets the Walkers around the world in a party mood, and create new amazing memories on it." — Alan Walker
CONNECT WITH R3HAB NOW!