KWON Marks His Arrival With Debut EP 'Collections' — LISTEN

Reshaping the electronic music experience for the most curious listeners, KWON marks his arrival with 'Collections', an amazing 6-track EP via Moving Castle. Incredibly, the Los Angeles indie producer displays variety and originality in an integrated form. Without a doubt, he doesn't follow trends, as this material is pretty authentic. Perhaps, its quality is more on the experimental side than the commercial stuff you're used to listening to.
Moreover, the whole project took him 5-6 months to complete. If you think it's time to redefine your music taste and explore creative artists like KWON, then press play below immediately. Just don't be afraid to open your ears to a different sonic dimension. On "Smith", the artist joined forces with Manila Killa and Ramzoid. I swear it is the catchiest one!
STREAM/DOWNLOAD
CONNECT WITH KWON NOW!
The Next Big Name In Manchester's Electronic Music Scene, Echo-Eclipse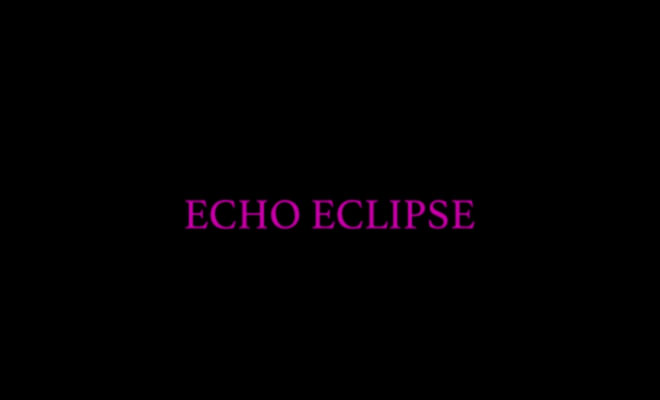 Meet Echo-Eclipse, he could easily become the next big name in Manchester's electronic music scene. Taking sonic elements from the 80s, retro and futuristic synth lines make his new single shine like gold. I'm talking about, "Rogue Simulation", which will be included in his upcoming 5th album. This style is definitely making a comeback in the 21st century.
On the other hand, use your imagination with the help of the visuals below, and you'll feel like driving late at night across a whole new dimension. As the engines roar, it'll be cool to think about how neon lights surround you within the vehicle. At just 23-years-old, the versatile, creative, and dynamic producer has released a total of 5 records. And most of them recorded in his bedroom. Believe it or not, he's completely self-taught and his biggest dream is to collaborate musically with The Weeknd. Get more updates and news on his socials.
CONNECT WITH ECHO-ECLIPSE NOW!