Lapili & Reggaeton Producers Beauty Brain Drop "Independent Gyal"
Latin rhythms are part of Lapili's extraordinary music. This time, Reggaeton producers Beauty Brain collaborate with the Spanish singer on "Independent Gyal." Top international artists such as Diplo, Dave Nada, RL Grime, Slushii, and others have applauded their infectious hits on several occasions. No one can deny the Madrid-based duo is always on a mission to make you dance!
On the other hand, "Independent Gyal" is a new feminist anthem that celebrates nonconformity and the courage of women to decide freely regarding their lives. Believe it or not, Lapili traveled to Ghana to shoot her music video, where you can see different locations including the African Treasure Beach Resort, Big Milly's Backyard, and the popular Orangery restaurant. Besides the striking installations, the best part of the whole clip is the superb choreography between the Incredible Zigi and the singer. Both of them get the right movements which are well in sync with this upbeat tune.
CONNECT WITH LAPILI NOW!
Yng Lvcas, The Fast-Rising Artist Of Mexican Reggaeton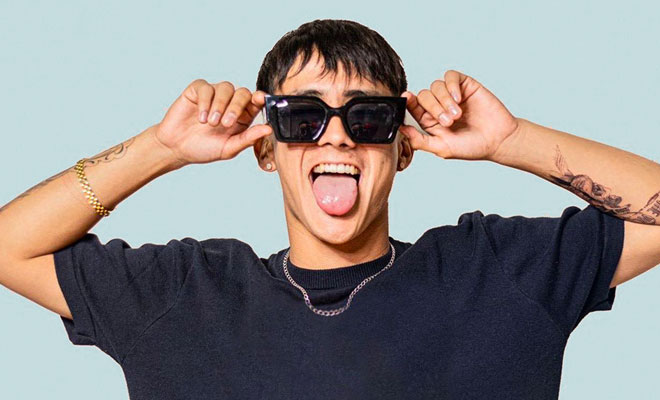 Get to know Yng Lvcas, the fast-rising artist of Mexican Reggaeton. This guy has gone from being an under-the-radar rapper to hitting the charts like a boss, and he's not stopping anytime soon! Best of all, he's keeping the party going with his recent jam, "Anti-todo."
As a matter of fact, he was on everyone's lips with "La Bebé," and he turned the heat up even more by dropping a remix featuring the talented Peso Pluma. The result? A Reggaeton explosion that took the industry by storm.
One thing that sets him apart is his undeniable talent. Moreover, he's a lyrical genius and a beat-making wizard. Certainly, when you listen to "Anti-todo," you can't help but move your body.
Likewise, this tune is all about finding that special someone who's the cure to life's troubles, and Yng Lvcas delivers this message with style. His rhymes are on point, and those addictive beats will have you dancing in no time.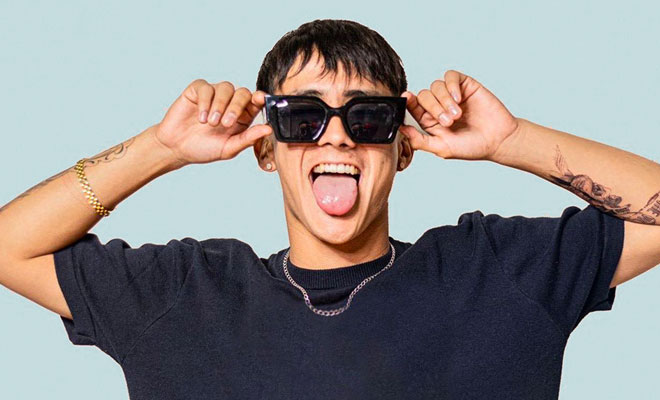 Yng Lvcas hails from Guadalajara, and his musical journey began when he was 15 years old. He started by experimenting with Corridos, a popular Mexican music genre, before making his way into the world of urban music.
What's surprising is the massive following he's gained on platforms like Spotify and YouTube. His videos are top-notch, and fans just can't get enough. Yng Lvcas has truly become an icon in Mexican Reggaeton.
CONNECT WITH YNG LVCAS NOW!
Latina Rapper La Goony Chonga Drops "DiskoTech" Music Video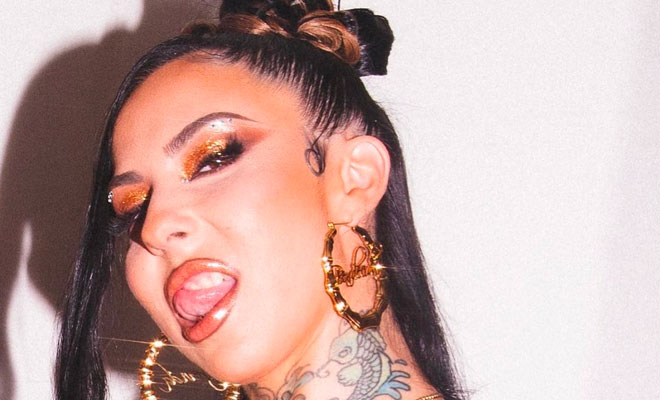 La Goony Chonga, a fast-rising Latina rapper based in Los Angeles, has recently premiered "DiskoTech." And the best part is that the Reggaeton rhythm will have you twerking all day long.
First of all, this is not your average track. On the contrary, it's a top-notch collaboration featuring the remarkable rhymes of Maxine Ashley, with production credits going to Fux Beat and MJ Nebreda. Definitely, with such an impressive lineup, you know you're in for a treat.
In the accompanying music video, La Goony Chonga transports you from poolside fun alongside vivacious ladies in bikinis to a nightclub setting. Moreover, the visuals do justice to the essence of this song, which revolves around the thrill of meeting someone on the dance floor and feeling an irresistible attraction.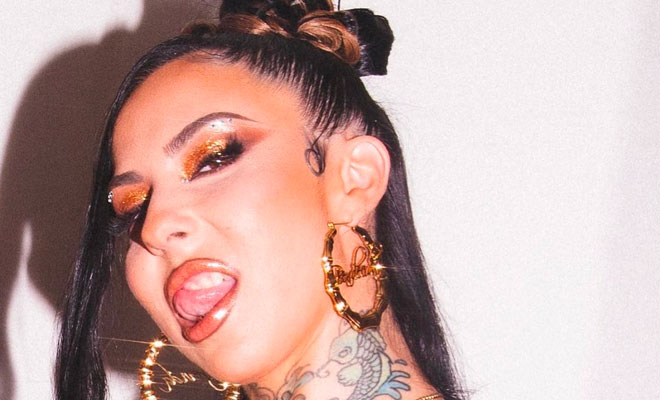 You can expect bass-heavy breaks, infectious hooks, and unmistakable Reggaeton flair, which guarantees an absolute frenzy! Above all, La Goony Chonga's Cuban-American heritage courses through her veins, infusing her music with a powerful and authentic personality.
I love the way she fearlessly addresses hot topics and expresses herself freely, making her a force to be reckoned with within the urban scene. Likewise, her boldness and unwavering commitment to her craft shine in every note of "DiskoTech."
CONNECT WITH LA GOONY CHONGA NOW!
Kabasaki Releases A Reggaeton Music Video In Collab With MDA
Every artist's journey is unique, and Kabasaki's is a testament to the familiar path many successful producers tread. It all began with a spark of imagination in the comfort of his own home.
Around the year 2010, he embarked on a musical venture by installing FL Studio on his PC. He started crafting beats, primarily in the realms of Reggaeton and Breakbeat. As time progressed, he leaned towards the soundscapes of Dubstep and Trap, demonstrating his versatility and unwavering commitment to his art.
Having spent several years creating sensational hits as part of the Beauty Brain project, Kabasaki has now transitioned into a solo career. Of course, his evolution through the urban scene has left an indelible mark.
In an exciting turn of events, Kabasaki releases his latest Reggaeton music video, "MDSAKI," in collaboration with the talented MDA. While the lyrics might appear as a tongue twister to non-Spanish speakers, the infectious sounds embedded in this track will have you moving to the rhythm, regardless of the language barrier.

The Reggaeton music video incorporates all the quintessential elements that fans of the genre have come to expect. You'll find a luxurious car, a compelling narrative of love and indifference, and an ambiance that perfectly complements the song's vibrant energy.
Without a doubt, "MDSAKI" not only showcases his creativity but also represents a milestone in his artistic voyage. So, what are you waiting for? Tune in, turn up the volume, and let the Latin rhythms ignite the dance floor.
CONNECT WITH KABASAKI NOW!