M-Positive 'The Motivation Compilation' Album Review
01. Long Time Coming
Marcus Parker explodes back from the shadows of despair as he raps about what it was like to make it to the top of the bullpen and be pulled down again because of a past transgression that he had hoped was long behind him. For those out here swimming around in the 'rap swamp' looking for clean lyricists who build up in love rather than tear down in fear…there is always an audience for Parker's kind of rap, be it mainstream or no. "Long Time Coming" is a thematic about that consistent nagging ache inside that something you've done in the past is going to catch up with you sooner or later, but you keep it moving anyway and hope, maybe even pray, that it won't.
02. Motivational Rap
Listening to some of the top track burns out here that are considered motivational in the community of positivity, but still pretty hard on the ears, Marcus Parker rapped his way through many naysayers who said he'd never make it in the rap industry without the consistent use of expletives every so many rhyme meters."Motivational Rap" may remind some of us of the "Fresh Prince" days when Will Smith had more OG's listening to him than he did audiences in his own age range. However, it is a short run fresh piece of rhyme with a representative beat about Parker's own earlier days when he finally took his message on the road, making inroads that the major players said couldn't be done.
03. What the "P" for? feat. Bluu Suede
Bluu, an American Idol favorite, lived in a pop-driven world that inspired his musical ability and ever since that time, he has mixed his unique sound by incorporating elements from a variety of genres, including Rock, Country, R&B, Neo-Soul, and Hip-Hop. Together Bluu Suede and Marcus Parker collaborate on "music made to move your spirit," when they boss up the power line meant to encourage you to keep moving forward: …When they say NO, they really mean "Not yet." …
05. Be Yourself
If you've heard Big K.R.I.T.'s "Children of the World" with the restricted ratings, chances are you will be able to hardcore roll with this Marcus Parker production of "Be Yourself." Simplistic in its thought process, this cut goes hard on the truth about chasing the dollar, committing crimes, and womanizing in a motivational lyric without the extra verbal enhancements.
06. Sunday
This is as lyrically satisfying and beat-driven as Will Smith's "Summertime," which was reminiscent of the showcase of cars riding to the park on a Saturday summer afternoon to hang out on the weekends, watching all the 'fly honeys fresh from the beauty salon' and the 'washed and spit-shined rides' on parade.
07. Product of Adversity
Talk about "blast from the past," Marcus Parker's decision to include his older cut "Product of Adversity" in the Motivation Compilation was an excellent idea. It's a lyrical mind tease and slow jam through the thoughts that we all think anyway, but sometimes can't find the words to express, and often when we just want to say "Thank you." You are appreciated.
12. The Antidote feat. Bluu Suede The Antidote carries with it a jazzy smooth flava wrapped in a no-nonsense truth about the streetwise ways that hold plenty of temptation for those who don't have a lot of options, and whose only way out may be hooked into how much harm and damage they can do and how much loss they can cause. The antidote to the strivings of life is always love and there is nothing on earth that will negate that everlasting truth.
14. Last Time
In Last Time, Parker makes use of the snares in a way not unsimilar to the way Boyz2Men did it in "Water Runs Dry." The mainstream rap market dictates what hits the "big time," but Marcus Parker is able to translate the same groove and lyrics to the audience by keeping it uplifted and overwhelmingly positive, as well as easy to listen to.
15. Insecure feat. Mr. Mayberry
Insecure is a quick-step beat not unlike the sound we might splurge on while listening to acid jazz; without the acid, of course.
https://www.electrowow.net
New Esotera EP 'Old As Time' — Exclusive Review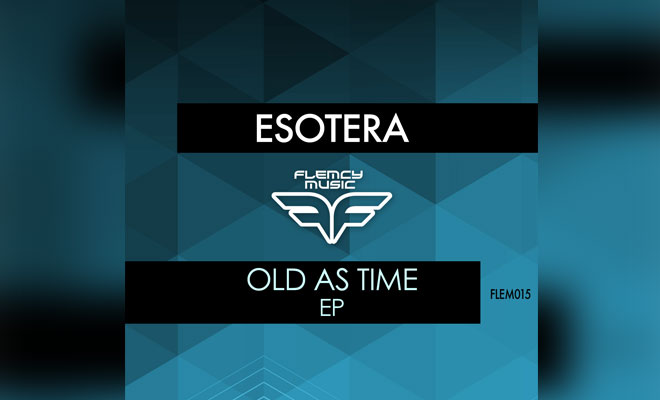 Londoner electronic musician Esotera has spent many days and nights in the studio producing the upcoming 'Old As Time' EP and obtaining outstanding results. This work represents his perfectionism and daily dedication to music. Here, he delivers Progressive House tunes that also integrate Techno in a different direction. After mixing both styles, Esotera got the secret formula for one of the best atmospheric and deliciously dreamy EPs of the year! Can't wait to download this great material in February via Flemcy Music. In conclusion, I will definitely use these three tracks on my next DJ set. Meanwhile, you can read my track-by-track review below.
1 – Old As Time WOW what an opener! Such a masterpiece tune that will take you on an audio journey. Lovely soft harmonies and progressive sounds made it quite enjoyable and relaxing at the same time.

2 – High MomentsThe second track is pretty original. It features eerie/dark music elements and pulsing beats on repeat. Esotera also adds male vocal snippets that sound like being taken from a speech. Certainly, a creative effort, don't you think?

3 – LIGOHey Techno lovers, this is definitely for the clubs! I like it because it possesses dynamism and energy. The most uplifting song and probably never will go out of day as it sounds futuristic.
AVAILABLE SOON ON BEATPORT
February 1st, 2017
CONNECT WITH ESOTERA
Facebook
Instagram
Mixcloud
Twitter
CONNECT WITH FLEMCY MUSIC