Maluma Music Videos Are Fun To Watch, Here's "Cositas De La USA"
None can contradict Maluma music videos are fun to watch. His latest clip for "Cositas De La USA" was shot at the most stylish hotel in his natal Medellin.
Filmed and directed by Harold Jiménez, the colorful and retro aesthetics add an air of elegance. What's more, Maluma plays the role of Don Juan while his girlfriends stay at the same inn.
As a matter of fact, the new Spanish song revolves around the idea of conquering and impressing your lover with gifts. Specifically with souvenirs from the USA, which is almost a tradition among the Latin community.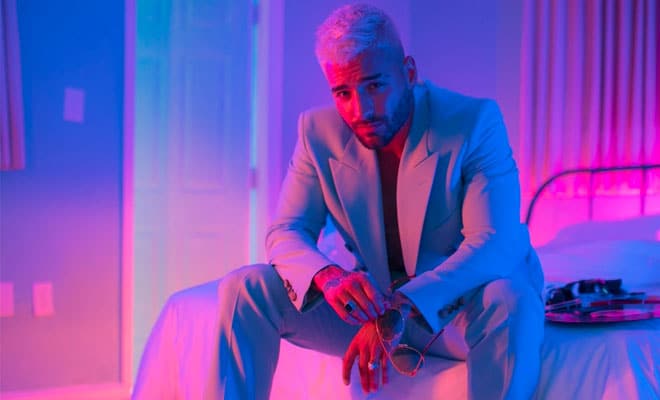 Reggaeton producer The Rude Boyz (Kevin ADG and Chan El Genio) are responsible for the infectious beats that match the Colombian singer's flow and energy.
"Cositas De La USA" is just one of many music videos you'll see this year from Maluma on Electro Wow.
To the surprise of many, he's currently the face of Versace Man for the next Spring/Summer campaign. It's incredible to see how in such a short period of time the handsome artist is making all his dreams come true.
This year, his first concert will take place in his homeland on April 30th at the Atanasio Girardot stadium.
CONNECT WITH MALUMA NOW!