Man With Glasses Drops A Very Personal Music Video For New Song "After Bite"

Most recently, Man With Glasses was renovated as the solo project from Ian Beattie. The British artist stars in the black-and-white video for his 5th single, "After Bite". Certainly, his latest offering feels like a very personal work all around. To begin with, the visuals portray Ian's intimate experience while playing the guitar in the solitude of his room. In any case, sonically, what predominates aren't necessarily the acoustic chords. Conversely, he wisely employs his knowledge in Electronica and some analog-like synths to emulate the sound of a buzzing mosquito. And there is nothing strange about it. In fact, he was inspired by his holidays in Spain, where mosquitoes bites and a lotion named "After Bite" became the souvenirs of this trip. That's what I call an original creative impulse, which others lack. You can witness Man With Glasses' new authentic facet right here!
STREAM/DOWNLOAD
CONNECT WITH MAN WITH GLASSES NOW!
The Next Big Name In Manchester's Electronic Music Scene, Echo-Eclipse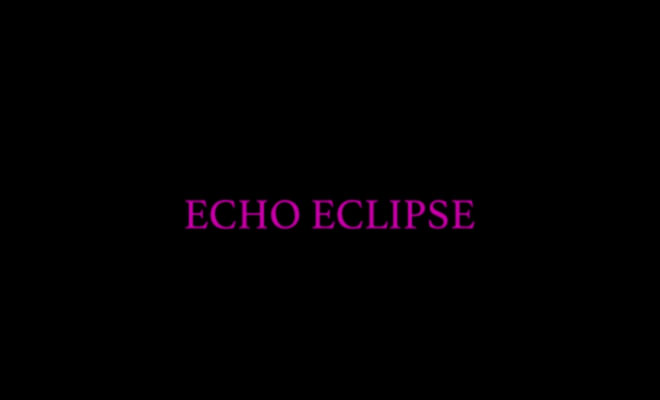 Meet Echo-Eclipse, he could easily become the next big name in Manchester's electronic music scene. Taking sonic elements from the 80s, retro and futuristic synth lines make his new single shine like gold. I'm talking about, "Rogue Simulation", which will be included in his upcoming 5th album. This style is definitely making a comeback in the 21st century.
On the other hand, use your imagination with the help of the visuals below, and you'll feel like driving late at night across a whole new dimension. As the engines roar, it'll be cool to think about how neon lights surround you within the vehicle. At just 23-years-old, the versatile, creative, and dynamic producer has released a total of 5 records. And most of them recorded in his bedroom. Believe it or not, he's completely self-taught and his biggest dream is to collaborate musically with The Weeknd. Get more updates and news on his socials.
CONNECT WITH ECHO-ECLIPSE NOW!