Matisse & Sadko Team Up With Raiden For Big-Room Anthem "Light Me Up"

Matisse & Sadko together with rising star Raiden proved that big room is far from dead on their new track "Light Me Up", out on Nicky Romero's Protocol Recordings. "Light Me Up" has all the makings of a bonafide festival anthem; its soaring melodies and pristine vocals illicit a feeling of euphoria from the first note, while the blooming bassline will have fans on their feet and dancing once the drop hits. The collaboration fuses Matisse & Sadko's energetic house sound with Raiden's dynamic production abilities for a track that feels nostalgic of EDM's festival heydays, yet sophisticated enough for the modern dance scene. Matisse & Sadko have had numerous successes as of late, including "SLVR" with Steve Angello and "Break Through the Silence" with Martin Garrix, while Raiden has had a huge summer with the release of "Hit the Club" with Fedde Le Grand and "Keep My Light On" with Dubvision. Press play on "Light Me Up" to be instantly transported to your happy place!
STREAM/DOWNLOAD
Nicky Romero's Protocol Recordings has quickly become a renowned, taste-making imprint with a diverse roster of artists who all have one thing in common – the ability to excellently produce forward-thinking electronic music. Enter Raiden, an academically trained producer and guitarist, as well as a critically acclaimed artist who has established himself as a force to be reckoned with; his track "Heart of Steel" featuring Bright Lights was featured in the Ultra Korea 2016 aftermovie and played by David Guetta and Martin Garrix on their radio shows. Raiden's performances at Ultra Music Festival, Tomorrowland, Fabrik, Life in Color Ibiza and World DJ Festival have garnered him a loyal international audience. As part of the Protocol family, Raiden continues to evolve into one of the industry's most esteemed producers. Keep an eye on Raiden's socials to see what's next for him and the Protocol family.
MORE INFO ON PROTOCOL RECORDINGS
SoundCloud | Facebook | Twitter | Instagram
"Electric Dreams" By N2BLÜ Will Give You Nostalgic Vibes — LISTEN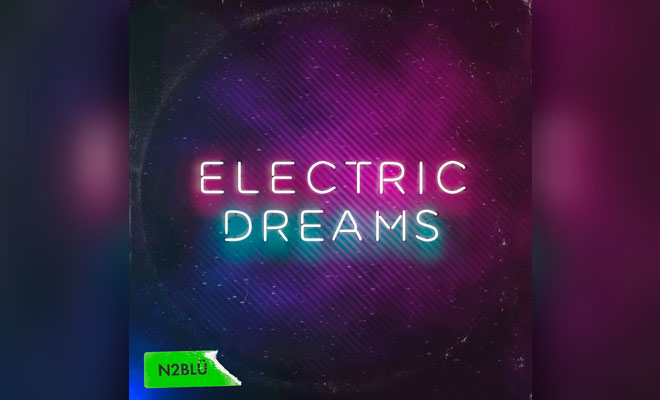 One of the things I admire so much about N2BLÜ is that they do not underestimate the importance of lyrics. Beyond the edgy Dance-Pop style, the message behind "Electric Dreams" arouse nostalgic feelings. On this occasion, Jonathan and Konstantin invite you to remember the traditional dating methods of the past decades. Somehow, the song is also criticizing love and courtship in today's digital world. Of course, old-fashioned romance is a matter of the past, then it is understandable that not everyone is ready for modern dating. Putting aside the questionable lack of connection to reality, this nice tune with emotional narrative can help listeners to connect with themselves. Check this out!
CONNECT WITH N2BLÜ NOW!
---
Lyrics
In a world of all things digital
How do you find something real?
That spark of something magical
That makes you feel
It was love at first sight, how it happened one night
And it was more than it seemed
It'll happen someday
If you can find your way
Through these electric dreams
Electric Dreams
Through these electric dreams
Electric Dreams
Through these electric dreams
Electric Dreams
Electric Dreams
It all just seems so complicated
Yet so natural for some
Comparisons just leave you frustrated
Thinking where's my someone?
Love to the moon and back, with its own soundtrack
To the perfect romantic scene
It'll happen my friend
If you can find the end
Through these electric dreams
Electric Dreams
Through these electric dreams
Electric Dreams
Through these electric dreams
Electric Dreams
Electric Dreams
Electric Dreams
Only you can write your story
And choose your destiny
Only you can own your glory
And shape your reality
Only you can write your story
And choose your destiny
Only you can own your glory
And shape your reality
Through these electric dreams
Electric Dreams
Through these electric dreams
Electric Dreams
Oh Electric, Electric Dreams
Electric Dreams
Through these electric dreams
Electric Dreams
Electric Dreams
Through these electric dreams
Electric Dreams