N2BLÜ Is Back With "King Of Broken Hearts", A Reflection On Love

Just enjoy this brand new single from Dance-Pop titans N2BLÜ. "King Of Broken Hearts" invites self-reflection and perhaps action on love and relationships. The tile of this tune says it all, lyrics are intimate and personal. This radio-friendly cut is based on the vocalist's affairs of the heart, expressing his discontent at his short-lived romance. In these modern times, it seems long-term relationships aren't lasting anymore. Therefore, it's time to break the cycle. Nevertheless, loving yourself first is the key to everything you need to know in life. After all, "King Of Broken Hearts" pulls you in a grand infectious anthemic chorus that you can't help but sing along. Explore by yourself the sweeping emotional landscapes of this nice composition and press play below.
CONNECT WITH N2BLÜ NOW!
---
Lyrics
I may not be your ever after
We had fun at first and moments of rapture
You wouldn't be my first mistake
But now I'm trying my best to change my fate
And just one time
I'd love to be the first one on your mind
But no matter how it starts
I guess I'll be the King of Broken Hearts
The King of Broken Hearts
The King of Broken Hearts
I don't wanna be the second choice
A novelty just to fill the void
Eyes open kissing, looking for better
All the love I spent was just a ticket for never
But just for now
I'd love to be the wanted one somehow
When it all falls apart
I guess I'll be the King of Broken Hearts
The King of Broken Hearts
The King of Broken Hearts
I sit of this lonely throne, built on heartbreak
Should I go it alone or try to tempt fate?
Under a heavy crown, made of frozen tears
Could there still be hope after all these years?
My kingdom is cracked by a spark of hope
Coming out of the black, learning to let go
The door is my heart and I am the key
Cuz I don't want to be
The King of Broken Hearts
The King of Broken Hearts
The King of Broken Hearts
Of Broken Hearts
The King of Broken Kings
I don't wanna be, wanna be, wanna be
The King of Broken Hearts
The King of Broken Hearts
I don't wanna be
I don't want to be
The King of Broken Hearts
Alan Walker, Dash Berlin & Vikkstar Collide On "Better Off (Alone, Pt. III)"
In an unusual collision of forces, Norwegian superstar Alan Walker teams up with veteran producers Dash Berlin and British gaming sensation Vikkstar for "Better Off (Alone Pt. III)," for which the talented creative minds gave new life to one of the 90s most iconic dance tracks. "Better Off (Alone Pt. III)" contains the original's catchy vocals together with a spotlight on the "I think you better come along" lyric, while progressive melodies and euphonious basslines are infused into the classic Eurodance beats to make for a unique combination of past and present.
It is also the third installment of Alan Walker's "Alone" series, which began in 2016 with the title track "Alone" and continued with 2019's "Alone Pt. II" with Ava Max. This meaningful trilogy shares a common thread of positivity and unity, encouraging listeners to support and look out for one another on and off the dance floor (you can find content related to the series under the #BetterComeAlong hashtag).
On this project, Alan – known for always helping young talent, took Vikkstar – who was brand new to producing music, under his wing as part of his personal mission to lift up talented artists and bring their music to the world. The producers from Dash Berlin loved what Walker and Vikkstar were doing with the early versions of "Better Off (Alone Pt. III)" and wanted to get involved in it instantly.

"Teaming up with Dash Berlin and Vikkstar for 'Better Off (Alone Pt. III)' has been a creative whirlwind. We've reimagined a beloved 90s gem, infusing it with a contemporary twist that's bound to resonate with fans old and new. This collaboration embodies the magic of music – a fusion of nostalgia and innovation." — Alan Walker
"Proud to be a part of this momentous team up with dance music icon Alan Walker and legendary YouTube phenomenon Vikkstar, together with Dash Berlin producers Seb & Eelke celebrating 25 years of their monster hit 'Better Off Alone'. Reborn and reworked as a magical future classic as part of Alan Walker's celebrated 'Alone' saga, ready to make the whole world sing along with us once again." — Ryan Fieret from Dash Berlin
"Dance music has been something I've loved for over a decade, simply as a fan. Meanwhile, attending festivals all over the world, from Tomorrowland to EDC Las Vegas to Ultra Music Festival in Miami. Alan and I have been friends for over five years, always making an effort to meet up whenever we're in the same country. He encouraged me to venture outside my comfort zone and start DJing firstly, then to experiment with music production. Being able to work on this project with a close friend has been a great experience, with lots to learn. I've been quietly producing & working on my own music. I'm very excited that my first-ever release will be a collaboration not only with Alan but also with Dash Berlin. Both artists have a legendary reputation and it's been an honor to join them." — Vikkstar
CONNECT WITH ALAN WALKER NOW!
Want Dance Music With Female Vocals? Hear "Krazy" By VASSY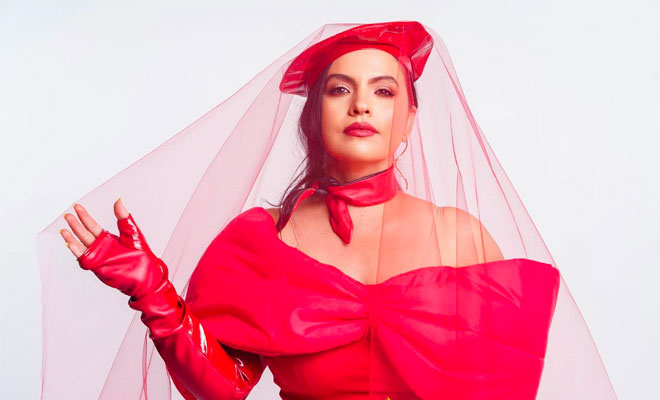 If you're on the hunt for Dance music with female vocals, your search stops right here. VASSY, the electrifying artist known for her powerful vocals and chart-topping hits, has unleashed her brand new music video for "Krazy."
There's no denying it; this is a gift for those who live for the party scene! Additionally, her singing voice steps into the limelight, by injecting the song with a blend of energy and heartfelt emotion.
Most importantly, "Krazy" serves as a reminder that music can be a powerful tool for empowerment, as these lyrics inspire you to be a beacon of strength and confidence. Plus, the people who are crazy enough to think they can change the world are the ones who do.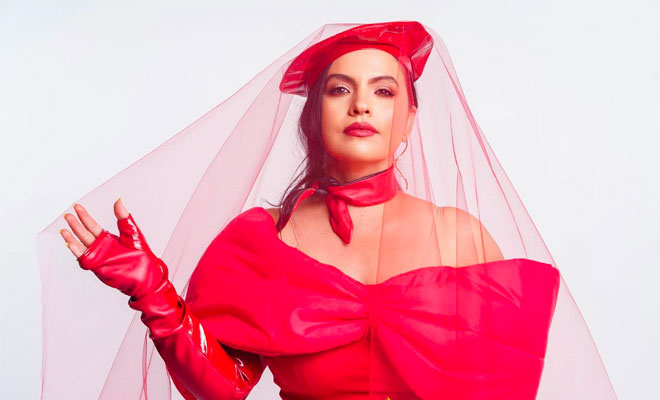 On the other hand, while it's true that music appreciation is deeply personal, I still believe that dance music with female vocals sounds better than male vocals because they are more melodic, emotive, and harmonious. Of course, this comes accompanied by songwriting, and the production quality.
In short, "Krazy" will leave you wanting more, so look no further, and explore more options via Spotify through the Best Running Playlist — Top EDM 2023.
CONNECT WITH VASSY NOW!
Dance-Pop Sensation Maggie Szabo Delivers Musical "Magic"
In the world of music, some artists possess the extraordinary ability to capture hearts with their melodic charm and lyrical finesse. Maggie Szabo, a name that has been gaining momentum in the Dance-Pop scene, is set to enchant you with her latest video clip for "Magic."
Known for her incredible singing voice and her innate ability to infuse emotion into her songs, Maggie Szabo has a unique talent for connecting with listeners on a profound level. On top of that, this catchy jam is a collaboration with Passive Attack.
What's more, the well-written lyrics paint a picture of two souls coming together, overcoming their fears, and experiencing a connection that can only be described as magical. Unquestionably, a great love song to dance to.

Surely, her lines are an invitation to let go and embrace the charm of the moment. Plus, the infectious EDM beats and piano keys that accompany the verses of "Magic" are top-notch as well.
From Canada to LA, where she calls home, it's clear that she always channels her creative vibes into their projects. Indeed, you can feel the real "Magic" in your ears. Just put your headphones on.
CONNECT WITH MAGGIE SZABO NOW!