Anyone Need Pure Electronic Music? Lotus Prime Is The Answer!

Braeden Baade aka Lotus Prime is back with "No Muck, No Lotus". Certainly, this piece of pure electronic music without cheesy vocals might have a relaxing effect on your mind. In fact, the Los Angeles-based producer enjoys meditation and this composition is somewhat related to this healthy practice.
Interestingly, after a retreat at a Buddhist monastery, the artist approached music as a path to enlightenment in order to overcome personal issues. "No Muck, No Lotus" is inspired by the teaching metaphor of the lotus blossom. From my view, we can discover ourselves and keep our inner creativity despite adverse conditions, which would be the dirty muddy water. For this reason, he opts for haunting dark instrumentals on this track.
Also, the ambient/chill textures are essential components to keep you calm while you close your eyes, focus on your breathing and enjoy the present moment. What are you waiting for? Just press play below.
CONNECT WITH LOTUS PRIME NOW!
The Next Big Name In Manchester's Electronic Music Scene, Echo-Eclipse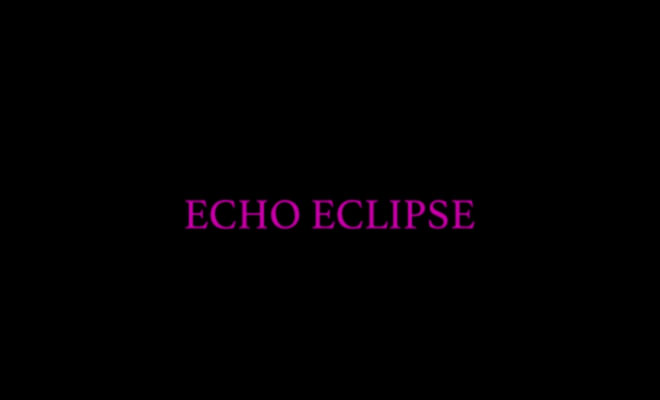 Meet Echo-Eclipse, he could easily become the next big name in Manchester's electronic music scene. Taking sonic elements from the 80s, retro and futuristic synth lines make his new single shine like gold. I'm talking about, "Rogue Simulation", which will be included in his upcoming 5th album. This style is definitely making a comeback in the 21st century.
On the other hand, use your imagination with the help of the visuals below, and you'll feel like driving late at night across a whole new dimension. As the engines roar, it'll be cool to think about how neon lights surround you within the vehicle. At just 23-years-old, the versatile, creative, and dynamic producer has released a total of 5 records. And most of them recorded in his bedroom. Believe it or not, he's completely self-taught and his biggest dream is to collaborate musically with The Weeknd. Get more updates and news on his socials.
CONNECT WITH ECHO-ECLIPSE NOW!