Nicky Romero's Protocol Presents "Protocol Lab" and "Nicky Romero & Friends" ADE Showcase

The unrivaled music mecca that is the Amsterdam Dance Event is just a few short weeks away, and Protocol Recordings has a series of special gifts to help their fans gear up for the party. Nicky Romero's imprint has launched its new Protocol Lab, where newcomers and rising stars have the opportunity to showcase their diversity and talent for music production. The first edition of Protocol Lab is the release of three EPs in the three weeks before ADE, each featuring brand new releases from some of their most promising artists. The first four-track EP contains music from Ovion & Sam Void, Maximals, Bout & Sovth, Teamworx, Sunstars and Funkybeat. From the feel-good melodies of the opening "Faded" to the wild electro synths of "One Time," Protocol has a track for every atmosphere. Raiden starts the second EP out strong with his heavy house track "Acid Love," followed by groovy vibes from Execute & Faderx's "Cabrio" and Tarlan & Lexon's "Saxy," finally ending with the indie-dance gem "Magnetic" by Funkybeat. The third Protocol Lab EP channels club and dancefloor friendly vibes with Nilson & Freddy See's progressive "Back Again," Trilane & YARO's driving house track "Hot For U," and an upbeat, dancefloor-ready remix of "On My Mind" by Navarra. Funkybeat once again closes out the third EP, making for the perfect pregame to ADE. Protocol Lab encourages artists to step outside of their comfort zones and create tracks that bend genres and break molds, so there's bound to be innovative and exciting new music in each edition. As if that wasn't enough, Protocol is also releasing their "5 Years of Protocol" recap video for fans to relive their anniversary celebrations.
After listening the first Protocol Lab, you'll want to book a ticket to ADE to see the artists in person – if you haven't already. On October 18th, Protocol once again takes over iconic milk-factory-turned-concert hall, The Melkweg, for a wild night of house music and hedonism. This year's showcase is the pinnacle of Protocol's massive fifth-anniversary celebrations and will feature over twenty of the label's established stars and rising talent across two rooms. The lineup features many of the artists heard on the Protocol Lab EPs as well as some more familiar and new names; Corey James, D.O.D, Florian Picasso, Kryder, Raiden, Sam Void, Stadiumx, Tom Staar, Tom Tyger, Nicky Romero and friends will take over the main room, while Blinders, Brian Cross, Dr. Shiver, Funkybeat, Maximals, Navarra, SWACQ, Sunstars and Teamworx hold down the second stage. As always, expect some special guests and other surprises from the gang. Protocol's ADE celebration is gearing up to be one all-nighter you don't want to sleep on! Get tickets HERE.
Protocol Lab Part 1 tracklist (Part 2 will go out on 06 October 2017):
01. Ovion & Sam Void – Faded
02. Maximals & Bout & SOVTH – Fall In Line ft. Nino Lucarelli (Teamworx Remix)
03. Sunstars – One Time
04. FUNKYBEAT – Backstab
MORE INFO ON PROTOCOL
Facebook | Soundcloud | Instagram | Twitter
HÜMAN's 1st Single Ever! Cinematic & Complex Style Debuts On Alok's Label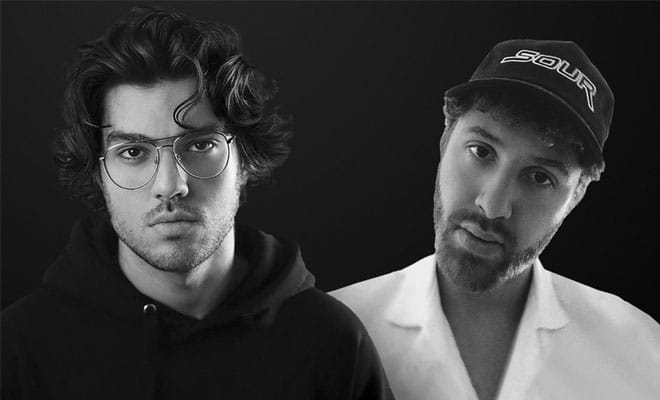 Alok's CONTROVERSIA welcomes HÜMAN, an exciting and brand-new project from an experienced writer and producer Liam Cole. HÜMAN teamed up with Welsh singer/songwriter Tudor for "Craving You," a cinematic and electronic gem of a track. From the moment it opens with an upbeat kickdrum and emotive vocals that bleed into a deep, groovy bassline, "Craving You" sets itself apart with sophisticated production, including synths and real instruments recorded live specifically for this song. Its dancefloor-friendly construction and soulful elements make it flexible for radio play or at the club. HÜMAN is the perfect addition to Alok's diverse and cutting-edge label, and we can't wait to learn more about this enigmatic new artist.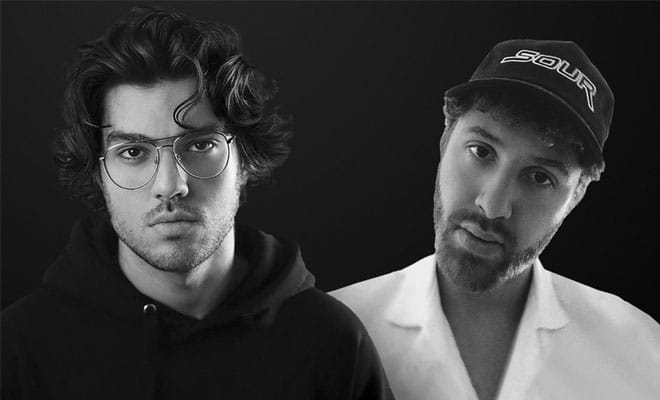 "This song means the world to me. For a long time, I've dreamed of having my artist project and merging the two genres I love. I've been producing for other artists for almost ten years. This release, the first of this project, also means the start of pursuing my dream" — HÜMAN
HÜMAN
HÜMAN is a music producer and artist that merges the world of cinematic music with modern electronic production elements, creating a unique soundscape that takes the listener on an audiovisual journey. Despite his age (25), he already has over ten years of experience working for the world's most prominent artists and companies. With over 600M streams of music written and/or produced by him, he decided to create HÜMAN, a project that combines his two biggest passions, music and cinema. Heavily inspired by the work of the greatest composers in cinematic music, HÜMAN promises to bring a unique sound to the electronic music scene. He's now releasing under Alok's label CONTROVERSIA and Spinnin' Records.
Tudor
Tudor is a Welsh singer, songwriter & producer with over 200 million Spotify streams across his catalog. After winning the prestigious PRS Hitmaker Fund in 2020, he moved from the UK to Stockholm to further push the boundaries of collaboration. Having already released songs with the likes of Diplo, Cedric Gervais, Hayden James, LP Giobbi & Imanu in 2022, and currently working with 220 Kid, Gorgon City & Sonny Fodera in 2023, Tudor is only just getting started.
CONTROVERSIA
Alok's CONTROVERSIA continues to go from strength to strength, and this latest release is another fine example of a label making all the right moves to maintain its impressive forward momentum. Since its inception in June 2019, CONTROVERSIA has accumulated over 1B Spotify streams thanks to its remarkable family of artists, including Yves V, Alan Walker, Bhaskar, Alle Farben, Vintage Culture, and more. All of whom have helped CONTROVERSIA quickly establish itself as one of the most successful independent labels in dance music today.
CONNECT WITH HÜMAN NOW!
Sikdope Releases New Hard-Hitting Single "I Got Lost In Berlin"
Polish beatsmith Sikdope is back on Spinnin' Records with his new single "I Got Lost In Berlin," an underground influenced track inspired by his very first trip to the capital city of Germany. Sikdope has a reputation for being a chameleon in the studio, and this time he breaks out cinematic, ominous opening melodies with a gravelly voiceover and an intense drop that's not for the faint of heart. "I Got Lost In Berlin" pays homage to some nostalgic Techno beats and the famous Love Parade festival but with a modern flair, making for the perfect track to transport you to the secretive, selective, and dark clubs of this multifaceted city. Press play and prepare to get lost in Sikdope's world for yourself.

"Berlin is one of my favorite European cities. I'm living really close, so naturally, I visit a lot. With the tune, I wanted to showcase my first experience of being there. Getting lost in the local music scene, architecture, and food. The main drop sound and whistle fillers have been inspired by the old school music festival 'Love Parade' I think that many people who are clubbing in Berlin are getting lost in music because time passes slowly there." — Sikdope
Sikdope is certainly not one to sleep on. The Polish artist flexes his production prowess by showcasing his style from vicious bass-house to radio-ready progressive cuts to futuristic trap sensibilities, so he's always keeping everyone guessing. No matter what angle he's taking, his music is guaranteed to get the crowd going. His breakout hit "Snakes" caught the attention of Calvin Harris, essentially lighting a fuse that just continues to burn. When he's not canvasing clubs and festivals across the world, Sikdope is buried under headphones in the lab, tampering with cutting-edge new sounds. With a decade of classic training at one of Europe's top production schools fueling his creative process, Sikdope always has an arsenal of new material at the ready, simultaneously pressing his punishing trap products to innovative new limits and helping pioneer a colossal bass-house swell. A growing legion of fans all over the world, from LA to Shanghai, all believe "music is the cure," and Sikdope consistently has the remedy. Having dominated festivals across four continents – from Belgium's Tomorrowland to EDC Orlando's Main Stage – with releases on Spinnin' Records, Smash The House, Circus Records, Fly Eye, Tiësto's Musical Freedom (incl. a collaboration with Tiësto himself), Sikdope is positioned as one of today's most explosive talents, and he's dead set on taking over the game.
CONNECT WITH SIKDOPE NOW!
R3HAB & Afrojack Strengthen Their Friendship With "Shockwave"
Iconic Dutch producers and longtime friends R3HAB and Afrojack once again team up on a new collaborative release, "Shockwave," their next festival gem that follows their 2022's hit and Tomorrowland's official anthem – "Worlds On Fire," featuring Au/Ra. With noticeable elements of Big-Room, House, and Bass sound, it showcases both R3HAB's and Afrojack's signature styles while still standing out among the masses of other mainstage records.
With its stabbing synths, massive drop, and dancefloor-friendly bass, "Shockwave" is a guaranteed crowd-pleaser from these two heavyweights. Over the last decade, R3HAB and Afrojack have played back-to-back sets at the world's biggest festivals, produced music together, remixed each other, and developed a long-lasting friendship along the way.

"Afrojack and I have worked together for over ten years, and this last year has been the best yet. We released our anthem "Worlds On Fire," remixed each other's records, and played B2B sets at the world's biggest festivals. We're excited to start 2023 with "Shockwave," which is unlike any record we've worked on yet. It's been a staple in our sets as we've developed it, and it's finally ready for its official debut. Each year keeps getting better, and we can't wait to see what this one has in store." — R3HAB
""It's been great being back together with R3HAB. We've got many records ready to pop; you can find some already in our sets, and we've been testing "Shockwave" for a while now and we're pumped to put it out now!" — Afrojack
CONNECT WITH R3HAB NOW!