One Last Time – The EDM Vocal Anthem That Unites Continents

TOMO HIRATA, THE SECRET WEAPON OF JAPAN'S EDM SCENE
After the massive success of TAIKO on DJ CENTER RECORDS last year, TOMO HIRATA is back once again with another top notch stunner release, this time on Twoloud's PLAYBOX. Tomo, true pioneer of Japan's fast rising EDM scene decided to do a collaboration with marvelous HOTLIFE from Sofia as well as the talented JONNY ROSE on vocals and mighty TWOLOUD on edits. The result 'ONE LAST TIME' is a big vocal house anthem which is already being picked up internationally by many top DJs.
The Stafford Brothers just recently included it in their Something Big radio show. Other supporting Djs include: Tomorrowland's Yves V, Danny Avila, Swanky Tunes, Lucky Date, Justin Prime, Mell Tierra, Futuristic Polar Bears, Manse, Klauss & Turino and Carita La Nina. Unsurprisingly, the track is doing really well in the Beatport charts.
Tomo says: "I was lucky enough to be able to work with very talented European & American.'ONE LAST TIME' is the inter-continental music that could unite people from all over the world."
Next to his ample DJ gigs and production work, Tomo is host of the radio show EDM ESSENTIALS in which he showcases the hottest new EDM releases from around the world as well as an occasional guest mix ever week. Tune in to the show here:
EDM ESSENTIALS
1st & 3rd Thursday 21:30-22:30 Block FM
http://block.fm/program/edm_essentials/
2nd & 4th Wednesday 22:00-23:00+ TOKYO EDM TV
https://www.showroom-live.com/tokyoedmtv
Tomo Hirata is a tireless promoter and believer in the global sound of EDM. He originally debuted in the early days of dance music. HOOJ CHOONS, the infuential UK based label released his first vinyl record in 1990 and ever since he's been Djing and producing. Around 1994, techno really exploded in Japan and the whole dance scene started to grow. Tomo and his friend Yo-C's had a lot of success with the 'X-tra' events which became very popular in the mid to late 90's. They featured UK Hard House & Trance and gathered 1000 people monthly. Tomo Hirata's 'Feels like Heaven' was used in a Japanese horror movie and climbed up the Japanese mainstream pop chart. After that he compiled & mixed 10 Trance compilations for major record companies and supported Tiesto in Osaka in 2001.
In the late 2000's Tomo also worked with Japan's most respected DJ, Shinichi Osawa. Considering his tireless dedication and contribution to EDM in Japan, Tomo is without a doubt the most underrated, secret weapon of the Japanese EDM scene.
HOTLIFE & TOMO HIRATA FT JONNY ROSE – ONE LAST TIME
GET IT ON ITUNES!
CONNECT
http://djtomo.com/
https://twitter.com/tomoakihirata
http://www.mixcloud.com/tomohirata/
https://www.facebook.com/tomohirata
https://soundcloud.com/tomohirata
Enjoy Euphoria On The Dance Floor With illectronic & DJ Santi Fabian

This collaborative effort between illectronic and DJ Santi Fabian will take you on a rollercoaster of euphoric emotions. Their Progressive House banger "Testimony" boasts repetitive melodic beats coupled with sexy vocals, creating a catchy blend that's impossible to resist.
For those who are new to illectronic's productions, "Testimony" serves as the perfect introduction to his EDM catalog. That being said, prepare to be surprised by the sheer energy that defines his work.
Most importantly, this dance floor filler is ideal for nights at the club, workout sessions, or simply dancing wherever you are. Additionally, its pulsating rhythm will have you moving to the groove in no time.
On a side note, the creative process behind "Testimony" was a dynamic exchange of ideas and skills through SoundCloud. Therefore, these virtuosos meticulously fine-tuned every aspect of the song, ensuring that each component seamlessly harmonizes with the next.
No doubt, the Electro bassline and the incorporation of dark textures serve as the main ingredients, resulting not only in sonic perfection but also in something intriguing to the ears.
In conclusion, whether you're a die-hard electronic music fan or just someone who loves good tunes, "Testimony" transports you to a state of intense joy, excitement, and exhilaration.
CONNECT WITH ILLECTRONIC NOW!
Yves V & Sem Thomasson Join Forces On "Sound Of A Beating Heart"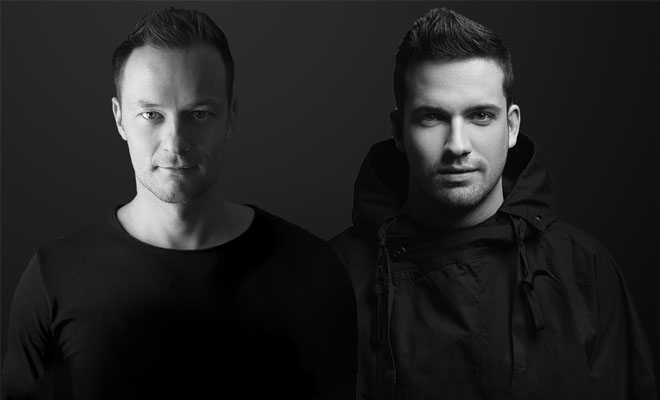 Yves V returns to CONTROVERSIA for his 5th single on Alok's label and the 2nd one produced with his fellow Belgian artist Sem Thomasson. Their new release – "Sound Of A Beating Heart," is a melodic Progressive House record that has both emotive and dancefloor elements. Opening with organic melodies, the first half of the track is haunting and minimal, with soulful vocals taking center stage. Yves and Sem up the ante in the latter part, incorporating deep and rhythmic melodies with a downtempo bassline. The song's lyrics and melody are written by Nathan Nicholson of The Boxer Rebellion band, who as a songwriter, has also written for the likes of Kygo, Gryffin, Calum Scott, Claptone, Tinlicker, KC Lights, Hayden James and more. Yves V and Sem Thomasson previously worked together on "On Top Of The World," which was released in 2016 on Spinnin' Records. With "Sound Of A Beating Heart" coming out in 2023, it proves that sometimes studio chemistry only gets better in time.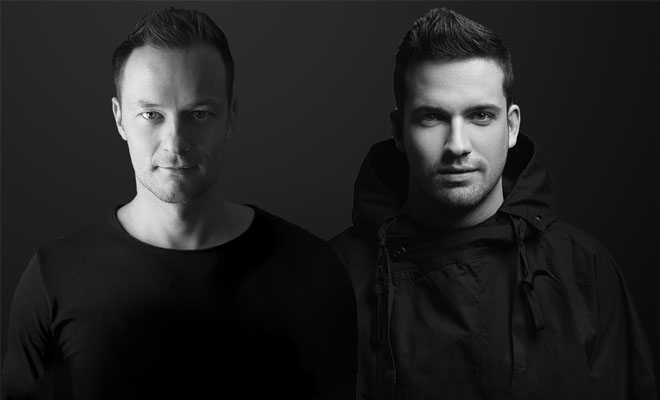 "We really wanted to create something that would work production-wise in both a club and for home listening. It's a deep track that still has these light elements to it, the topline expressing something that is quite moving and relatable, yet the progressive and higher BPM beats across the second half make it something that – we hope – the partiers will love too." — Yves V & Sem Thomasson
Yves V
Yves V has gained global recognition for his dynamic big room style with releases like "King Cobra" with Don Diablo, "Octagon," "Direct Dizko" with Sander Van Doorn, "Madagascar" with Dimitri Vegas & Like Mike, and "We Got That Cool" with Afrojack & Icona Pop. He has also remixed the likes of Timbaland, Missy Elliott, Ginuwine, and more. In 2022, the producer was amassing almost 4,5M monthly listeners on Spotify alone and has been supported by heavyweights such as David Guetta, Afrojack, Martin Garrix, Armin van Buuren, and more. His electrifying live performances have wowed crowds at some of the world's best festivals, including Tomorrowland, Sensation, Amsterdam Dance Event, David Guetta in Concert, and Mysteryland.
Sem Thomasson
Sem Thomasson is an established name in the Belgian electronic music scene. A couple of years back, the young producer and DJ gained international attention with his stunning remix work for recognized artists like Clean Bandit, Zara Larsson, Flo Rida, Nelly Furtado, Lost Frequencies, Steve Aoki. This led to a quick rise in his DJ career with numerous appearances in the best clubs around the globe, a few international residencies under his belt, and multiple gigs on festivals. Throughout the years, he changed and developed his sound. With his residency in the club Versuz (#40 in the world), he plays house and tech house music with a recognizable feel. As a music producer, he released tracks on labels such as Axtone, Spinnin' Records, Warner Music, Protocol Recordings, Big Beat Records, Universal Music, and Atlantic Records, just to name a few. Thomasson wrote and produced several Top 10 house tracks on the Belgian national charts and several Beatport top charting club tunes with support from numerous high-profile DJs. His new label Hot Fuss Records is charting with every release on Beatport, where Thomasson was named as a future talent to watch.
CONNECT WITH YVES V NOW!
Almero Releases First EP On Nicky Romero's Protocol: "Meant To Me"
French maestro Almero shows his production prowess with his first-ever EP on Nicky Romero's Protocol Recordings, the 3-track material 'Meant To Me.' Consisting of two brand new records in addition to the title track, which was released earlier this month, Almero brings his A-game with two different but equally as powerful sounds revolving around the label's already signature sound. "Say Goodbye" with Heero is a beautifully produced, vocal-forward, and uplifting progressive gem perfect for those feelsy moments at any festival or in a club. The more sinister of the two, "Revolt" possesses a darker, underground feel with driving basslines and undulating melodies for late nights on the dancefloor. Almero earlier released "Dancing Alone" and "Starlight" on Don Diablo's Hexagon, "Bring Me Down" on Revealed, and worked with Yves V on "Faith" on Spinnin' Records as well as on "So Much Love" with Nicky Romero himself.

Founded by Nicky Romero, Protocol Recordings is one of the leading imprints for innovative electronic dance music. It boasts a roster of heavy-hitters, complemented with immensely talented up-and-comers such as Thomas Gold, Deniz Koyu, Teamworx, Futuristic Polar Bears, Trilane, Marcus Santoro, Stadiumx, Tim van Werd, and Nicky Romero himself, to name a few. All with a diverse range of sounds that are guaranteed to light up a dance floor. Almero is already making waves; he debuted on Protocol in 2020 with "They Don't Know" with CAMARDA and then followed with "Focus" with DØBER, 2021's "Good Old Days" with CAMARDA, "Run" with Teamworx, and solo singles "Do Again" and "Midnight Love." He has additional releases on Universal Music, Spinnin' Records, Anjunabeats, Smash The House, Hexagon, and has earned support from Hardwell, Sander van Doorn, Nicky Romero, Sunnery James & Ryan Marciano, Blasterjaxx, and Thomas Gold, to name only a few. Stay tuned for more releases coming from Almero and more of the Protocol artists.
CONNECT WITH ALMERO NOW!