Party Favor Drops Second Single "Work It Out" With GTA From Upcoming Album 'Layers'

Just a few weeks after teasing listeners with "Reach for Me" (with graves) Party Favor drops a dose of dance-worthy bass with his new track "Work It Out". The LA-based producer teamed up with fellow heavy-hitters GTA for the single, which is the second from his upcoming debut studio album "Layers." While "Reach for Me" focused on cinematic soundscapes, "Work It Out" is a testament to Party Favor's original sound with reverberating basslines and mechanical synths and plenty of bounce. Party Favor has called "Layers" a journey through his growth as an artist, and while he's continuously debuting new sounds, fans can rest assured that his dancefloor-packing abilities are as strong as ever. There's always a surprise around the corner with this ace of bass, so make sure to follow his social media for the latest news.
STREAM/DOWNLOAD
With one of the most diverse and accomplished resumes in the industry as a DJ, producer and boundary-pushing artist, Party Favor is a real force of nature. His music has helped the festival trap, and twerk scenes rise to sudden popularity in dance music, frequently blurring the boundaries between electronic, rap, reggae, and many other genres. The LA-based artist has worked as a producer for some of the biggest names in the industry, such as Lil Jon, 2 Chainz, Migos and A$AP Ferg, who also is just one of many guests on "Layers", in addition to Juicy J, Rich The Kid among others. 2019 is looking like a year of massive transformation for Party Favor, so stay tuned for "Layers" dropping in late April and more new music throughout the year.
Party Favor's "Layers Experience" album-themed tour. Phase 1 – West Coast (tickets):
Apr 12 – Roseland Theater – Portland, OR
Apr 13 – Showbox Sodo – Seattle, WA
Apr 19 – El Rey Theatre – Chico, CA
Apr 20 – August Hall – San Francisco, CA
Apr 25 – The Catalyst – Santa Cruz, CA
Apr 26 – Fremont Theatre – San Luis Obispo, CA
Apr 27 – Hollywood Palladium – Los Angeles, CA
MORE INFO ON PARTY FAVOR
 Soundcloud | Facebook | Instagram | Twitter
"Electric Dreams" By N2BLÜ Will Give You Nostalgic Vibes — LISTEN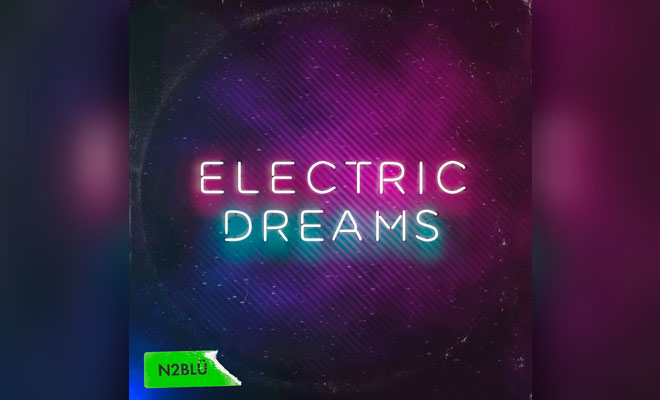 One of the things I admire so much about N2BLÜ is that they do not underestimate the importance of lyrics. Beyond the edgy Dance-Pop style, the message behind "Electric Dreams" arouse nostalgic feelings. On this occasion, Jonathan and Konstantin invite you to remember the traditional dating methods of the past decades. Somehow, the song is also criticizing love and courtship in today's digital world. Of course, old-fashioned romance is a matter of the past, then it is understandable that not everyone is ready for modern dating. Putting aside the questionable lack of connection to reality, this nice tune with emotional narrative can help listeners to connect with themselves. Check this out!
CONNECT WITH N2BLÜ NOW!
---
Lyrics
In a world of all things digital
How do you find something real?
That spark of something magical
That makes you feel
It was love at first sight, how it happened one night
And it was more than it seemed
It'll happen someday
If you can find your way
Through these electric dreams
Electric Dreams
Through these electric dreams
Electric Dreams
Through these electric dreams
Electric Dreams
Electric Dreams
It all just seems so complicated
Yet so natural for some
Comparisons just leave you frustrated
Thinking where's my someone?
Love to the moon and back, with its own soundtrack
To the perfect romantic scene
It'll happen my friend
If you can find the end
Through these electric dreams
Electric Dreams
Through these electric dreams
Electric Dreams
Through these electric dreams
Electric Dreams
Electric Dreams
Electric Dreams
Only you can write your story
And choose your destiny
Only you can own your glory
And shape your reality
Only you can write your story
And choose your destiny
Only you can own your glory
And shape your reality
Through these electric dreams
Electric Dreams
Through these electric dreams
Electric Dreams
Oh Electric, Electric Dreams
Electric Dreams
Through these electric dreams
Electric Dreams
Electric Dreams
Through these electric dreams
Electric Dreams