Pet Shop Boys In First TV Interview Of 2016

Watch the Pet Shop Boys in first TV interview of 2016 with Lucrezia Millarini (ITV Reporter) at the Royal Opera House in London. With more than 20 top ten singles, the Electro Pop duo is back this year with more incredible music! In the interview they talked about their 13th album 'Super' and their upcoming single "The Pop Kids".
Turn The Volume Up And Sing Along To "Shadows" By Camp Crush
Husband-and-wife duo Camp Crush has been active for 5 years in Portland, Oregon. After exploring different genres they found a mutual love for synth-based melodies. Their recent single "Shadows" is a perfect sing-along track you need to hear.
The music video directed by Chris Spicer takes you to a leafy forest, becoming the ideal dreamscape that supports the narrative of "Shadows."  Certainly, letting go of the past and its shadows can be difficult, as the lyrics mention.
Best of all, Jen Deale's passionate vocals work up the tension to impressive levels thanks to her classical singing skills. At the same time, Chris Spicer's incredible ear for the instrumentals creates the New Wave atmosphere you're constantly begging for.

Produced in collaboration with Rian O'Connell Lewis (2x Grammy-nominated), this splendid cut deserves way more attention in my opinion. You can find similar tunes on Electro Wow's Electro-Pop playlist 2022.
Whether singing or performing, Camp Crush leaves an impression on everyone whose path they cross. Likewise, additional surprises are already in the oven cooking for 2023.
Keep an eye out for informative updates below.
CONNECT WITH CAMP CRUSH NOW!
Hot Chip Return With A Music Video Featuring Dancing Robots
Check out the latest robotics-inspired music video from Hot Chip. The cutting-edge visuals for "Broken" show you the boy band of the future comprised of dancing robots fueled by artificial intelligence.
Such a spectacular single is taken from the eighth studio album, 'Freakout/Release,' launched four months ago. I swear there are so many good songs that become difficult for me to pick a favorite one.
Somehow, I believe they mix vintage and modern tones to perfection throughout the entire material.

Clearly, these British musicians never tire of innovating by implementing infectious synthesizers and huge singalong choruses. In the case of "Broken," the emotive lyrics resonate with a feeling of defeat and a call for listeners to have empathy.
CONNECT WITH HOT CHIP NOW!
Electro-Pop Made In Canada, Listen To "Illusions" By Nouveaux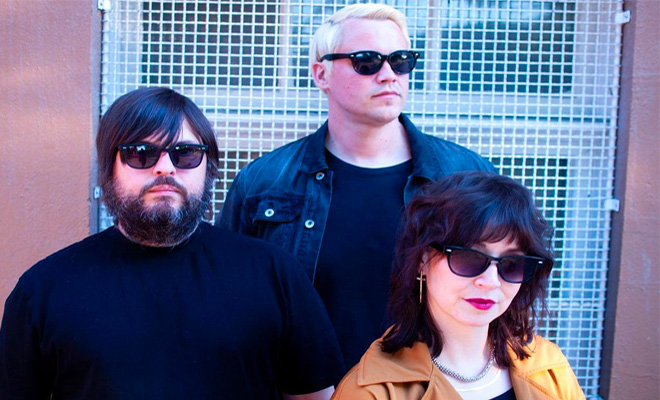 Discovering Nouveaux's music feels like finding a hidden treasure. The new band from British Columbia, Canada, plans to shape the future of Electro-Pop in the Land of the Maple Leaf.
Seriously, their debut single, "Illusions" is highly addictive to listen to. Not to mention, the accompanying visuals have a real retro-futuristic vibe, transcending time and space.
Dark, dreamy, and infectious are the best words to describe this masterpiece. Similar and more enjoyable gems can be heard on their fresh 9-track album released under the band's name 'Nouveaux.'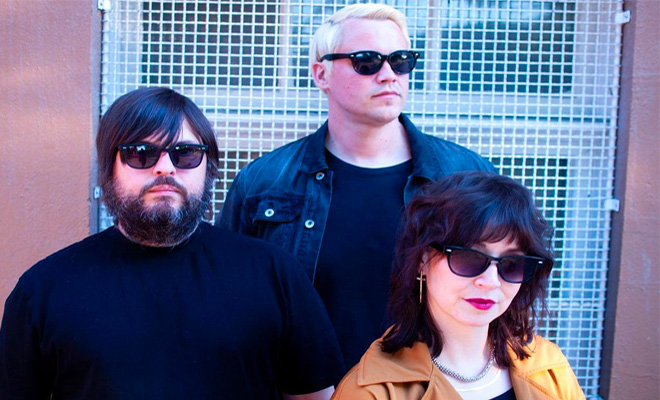 On the other hand, the charismatic vocalist Michelle Smolnicki turns her lyrics into a call to reflection on authentic love and fantasy. Loaded with desires of nostalgia and passion, "Illusions" could easily fit any mood or playlist.
Good jams are very underrated these days. Only those with good taste in music will notice this Electro-Pop project is an exceptional effort made in Canada which abounds in creativity.
Can't wait to hear more!
CONNECT WITH NOUVEAUX NOW!