Pet Shop Boys Reappear In New Music Video, "Monkey Business"
It's great to see Neil Tennant and Chris Lowe actually in the video for "Monkey Business". Believe it or not, the last clip where Pet Shop Boys appears was on "Thursday" six years ago.

It's great to see Neil Tennant and Chris Lowe actually in the video for "Monkey Business". Believe it or not, the last clip where Pet Shop Boys appear was on "Thursday" six years ago. On this occasion, they are back with a groovy/funky melody that lacks the energy it requires to be played at the clubs. Perhaps, I believe it was designed to be remixed…
Anyway, their 14th studio album, 'Hotspot' produced by Stuart Price sounds pretty amazing. I swear I can't stop playing the upbeat anthems "Happy People", as well as, "Wedding In Berlin". On the other hand, Electro-Pop gems like "Hoping For A Miracle", and "Only The Dark" are particularly blissful. Stream in full down here via Spotify:
CONNECT WITH PET SHOP BOYS NOW!
Electro-Pop Made In Canada, Listen To "Illusions" By Nouveaux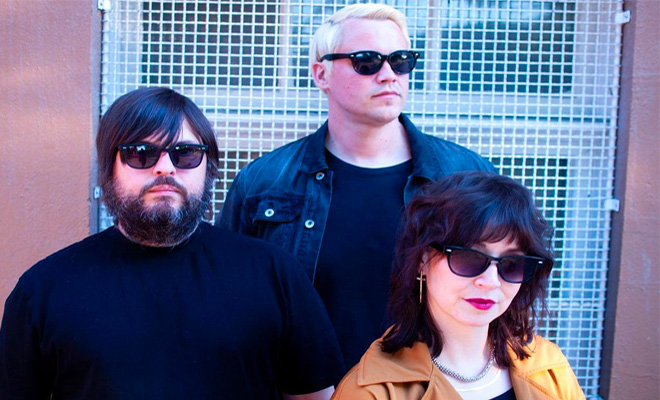 Discovering Nouveaux's music feels like finding a hidden treasure. The new band from British Columbia, Canada, plans to shape the future of Electro-Pop in the Land of the Maple Leaf.
Seriously, their debut single, "Illusions" is highly addictive to listen to. Not to mention, the accompanying visuals have a real retro-futuristic vibe, transcending time and space.
Dark, dreamy, and infectious are the best words to describe this masterpiece. Similar and more enjoyable gems can be heard on their fresh 9-track album released under the band's name 'Nouveaux.'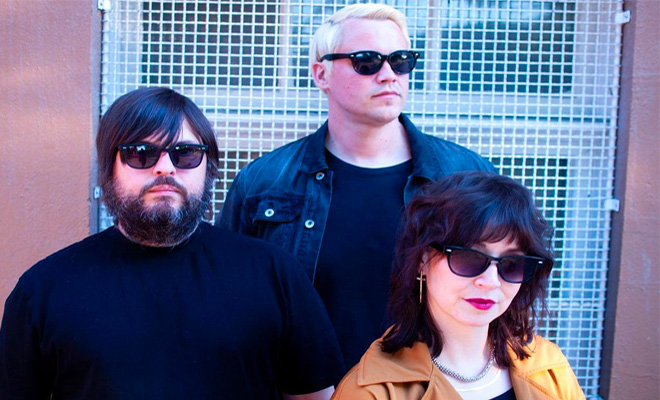 On the other hand, the charismatic vocalist Michelle Smolnicki turns her lyrics into a call to reflection on authentic love and fantasy. Loaded with desires of nostalgia and passion, "Illusions" could easily fit any mood or playlist.
Good jams are very underrated these days. Only those with good taste in music will notice this Electro-Pop project is an exceptional effort made in Canada which abounds in creativity.
Can't wait to hear more!
CONNECT WITH NOUVEAUX NOW!
Exotic Electro-Pop Producer Sindresu Shares "Daydream" Single

Exotic Electro-Pop producer Sindresu has shared his recently released single "Daydream" via Sindresu Records. The Norwegian musician has previously had his music signed to the Swedish-American record label LoudKult and featured on the YouTube Tastemaker channel and Indie label ChillYourMind. In addition, he has had three of his singles, "Get Out of My Head," "Sublime," and "Weightless," appear on the popular YouTube channel MrRevillz, while on air his music has received spins on Norway's biggest radio station NRK P1 Radio. All in all, the accumulated support has helped him to reach just under 2 million streams across platforms.
Born in Sunndalsora, Norway, but based in Stockholm, Sweden, Sindre Saether Ulfsnes, also known as Sindresu, began his musical adventure at age of five, when he was taught to play the violin. Later, he picked up the guitar and sat down to learn the piano. Presently, in search of a signature sound, Sindre blends aspects of Tropical House, Future Bass, RnB, and Pop, while drawing influence from industry giants like Avicii, Big Wild, Flume, and Matoma to create music that one can compare to the work of Sam Feldt, Kygo, and Lost Frequencies.
Sindresu sets a feel-good mood with his new record 'Daydream'. The Norwegian musician has created an upbeat tune that steals us away and transports us to a paradisal island, where we dip our toes in salty chords and lay beneath sun-baked vocals. Like the gentle crash of waves, the melodious record soothes, capturing a moment of picturesque tranquillity.
Describing the concept of the single, Sindresu says: "Daydream is about escaping reality during dark times and is inspired by a difficult period in my life. I experienced serious burnout, which left me with declined health for a time. This song tells the story of being stuck in an unfulfilling life and dreaming of better days. I had this entire song, vocal and instrumental, finished in my head before even starting to produce it, since I wasn't able to work at the time. The vocals were written by me and performed by vocalist Clayton Jones."
CONNECT WITH SINDRESU NOW!
With Fearless Originality Prince Woods Releases "butterfly"
The eclectic music from Prince Woods encapsulates Electronica and Pop textures showcasing his versatile taste as an artist. The lyric video for "butterfly" is part of a new adventure where his genuine creativity marks the difference.
Without a doubt, this track is peppered with personal emotions, glitch-like effects, and an infectious rhythm that gallops endlessly. Additionally, there's also a punkish vibe/attitude which reflects his own signature sound.
Right off the bat, you'll love how the high energy keeps up thanks to the pumping melodies and his soft vocals. Besides, it's a joy and a real pleasure to hear such an original production from start to end.
Most importantly, if you're into Hellogoodbye, Owl City, or Metro Station's songs, then "butterfly" should get a space in your playlist. As a matter of fact, amassing thousands of streams per month on Spotify is already a milestone in his fast-growing career.
Prince Woods deserves way more appreciation since he continues to solidify his place as an innovator. Essentially, the freshness he offers through his compositions allows you to dive into a unique listening experience.
That being said, "butterfly" is not your typical radio-friendly tune, on the contrary, his singular approach is the reason why great feedback comes naturally.
CONNECT WITH PRINCE WOODS NOW!