Redlight Continues A Rapid-Fire Run Of Singles With The Release Of "Zum Zum" On Insomniac Records

Aimed squarely at the floor, "Zum Zum" – an infectious, earworm bass-house jam peppered by Sweetie Irie's iconic ragga vocals – as long been a staple in Redlight DJ sets and serves as an exciting primer for a new album due early 2018, as well as more forthcoming Redlight music on Hot Haus.
Home to producers like Sly One, Chris Lorenzo and Woz, as well as housing Redlight's own maverick club constructions, Lobster Boy close out 2017 as one of the year's most prolific underground labels, after also recently completing a sell-out UK club tour. "Zum Zum" itself drops as Redlight's third Lobster Boy single of the year, following collaborations with Taya, Liv Dawson and Kojo Funds and also follows "Club Jams" – a three-track, Dance Mania inspired EP on DJ Haus' Hot Haus Records.
"Zum Zum" is available in North and South America via Insomniac Records.
About Insomniac Records
Founded in 2014, Insomniac Records explores the best new sounds in dance music while curating a diverse catalogue of quality releases in all electronic genres. More than just a label, Insomniac Records is a destination where fans of all styles can discover and enjoy top tracks from a roster that includes world renowned artists and producers. Pasquale Rotella, Founder and CEO of Insomniac, has modeled the label's trajectory to fit the ever-changing needs of the industry. As it was built to initially focus on long-term projects and collaborations, Rotella has introduced signing one-track deals with artists as well as releasing master compilations. In June 2016, the label released it's very first compilation titled, "Insomniac Records Presents: EDC Las Vegas 2016," which featured tracks from notable names across the dance music spectrum. Insomniac Records continues to build its audience by releasing multiple exceptional tracks every month, hosting curated stages at major music festivals and assembling an unparalleled lineup of talent breaking ground in the scene.
More info on Redlight / Insomniac Records
Redlight: Soundcloud | Facebook | Instagram | Twitter
Insomniac: Soundcloud | Facebook | Instagram | Twitter
Pure House Music Magic: "Take It Back" By Mousse T. & Davie
Mousse T., has released a fresh jam called "Take It Back" featuring NYC vocalist Davie via Glitterbox Recordings. This legendary label is like a second home for the German House guru, who's been rocking the dance floor for ages with his groovy style.
As a matter of fact, the talented British DJ and producer Ben Westbeech also joined the party, co-writing this adrenaline-pumping track. Certainly, you can expect a total '90s throwback vibe, with RnB-inspired vocals flowing effortlessly over Mousse T.'s ultra-chic beats.
In a similar fashion, the music video promises a good time if you don't stop watching before it's over. Moreover, it strikes a balance between the old-school and the contemporary.
Whether you're a DJ or simply a music aficionado, the contagious rhythm of "Take It Back" will have you moving within seconds. Also, don't worry if you can't resist hitting replay and accidentally making some noise in your neighborhood. Without a doubt, those nearby will be drawn in by its pure House music magic and might even join your groove.
At the end of the day, music has the incredible power to bring people together. Just check it out yourself!
CONNECT WITH MOUSSE T. NOW!
Soul Central Announce 20 Years Of "Strings Of Life" With New Version & Label

20 years on from first dominating the Music industry with a round of era-defining anthems, Soul Central present their own label CENTRL Music – Launching with a rework of their all-time anthem "Strings Of Life."
Soul Central is most famously known for their version of "Strings Of Life" which became a worldwide anthem and one of the most prominent songs in clubland. The duo Paul Timothy and Matt Mckillop are presently celebrating 20 years at the forefront of House Music. The track originally placed Top Ten in the UK charts and received an NMC award for extensive radio plays following its release on the highly respected Defected Records. Time Out listed the song within "The 20 Best House Tracks Ever", receiving similar accolades from The Guardian, LA Weekly, DJ Mag, and Mixmag.
Soul Central's brand new take on the chart-topping classic has brought the track into the modern day, whilst maintaining the old-school essence of the original. A skill few can pull off. Strings Of Life / Un Amore Supremo pacing is a credit to the duo's experience in arranging, where every build-up creates the perfect amount of tension leading towards the euphoric piano riff that is synonymous with the heart and soul of 'House Music'.
The release has garnered support from industry players including Gorgon City, Joseph Capriati, LF System, Honey Dijon and Paco Osuna following on from their original supporters Pete Tong, Fatboy Slim, Roger Sanchez, Sonny Fodera, LP Giobbi, Annie Mac, Carl Cox, Danny Howard, Hannah Wants, Paul Oakenfold, Sam Divine and Sarah Story.

"I'm beyond excited to share our new updated versions of one of the all-time clubland classics. Over the past two decades we have constantly evolved and remained firmly focussed on creating poignant, joyful releases that actively celebrate House music and the emotional connection it evokes." — Timmy Vegas
The new version was first featured as the final track from Graeme Park's Hacienda House Party during lockdown which is estimated to have engaged over 4 million listeners following their first show across digital platforms showcasing icons ranging from Moby, Danny Tenaglia, Inner City, and David Morales.
CENTRL will play host to a string of new releases from the duo as they catapult far beyond their original House roots. With new singles with E-Man from 'It's Yours', Cevin Fisher, Inaya Day, and many more memorable names, the duo plans to take in a more electronic-focused vibe whilst aiming to supersede previous success.
"We have an incredible amount of music that we cannot wait to share. Over the last few years, we've been working to raise the bar musically and grow the brand with a whole new audience. It's great to see so much love continuing for Soul Central and our releases. Strings Of Life / Un Amore Supremo is an important part of our journey and it's amazing to see clubbers and DJ's across the world in full support. We love to connect people on dancefloors and ignite sustained memories." — Matt Mckillop

Soul Central continues to top charts, receiving a Grammy Award nomination for their collaboration with iconic vocalists Crystal Waters and Robin S. The Duo have also expanded their CENTRL Music brand to worldwide syndication, following on from their Galaxy FM Switzerland, Sweden, Ireland, and Spain show and their new residency with Select Radio – The UK's No.1 dance music station.
2023 saw the duo sign a multiple album deal with Tru Thoughts, and launch their 'Days Of Disco' brand in Ibiza recently featuring alongside Faithless, Joe Goddard (Hot Chip), and Gok Wan whilst collating a run of hot new releases being scheduled. With all of this, the act shows no sign of slowing down anytime soon.
CONNECT WITH SOUL CENTRAL NOW!
30 Years Later Nils van Zandt Brings "Move On Baby" Back To Life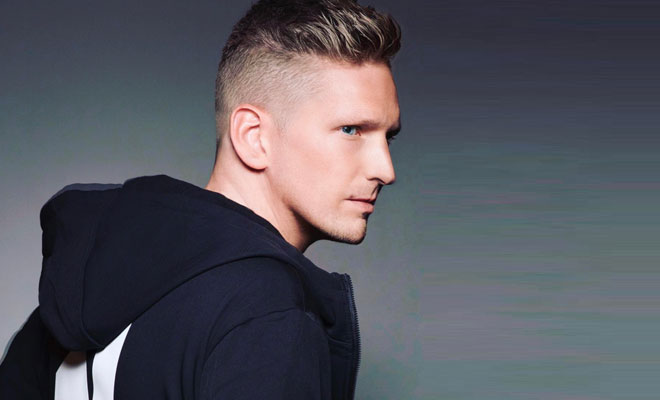 Paying homage to the legendary 90s hit, "Move On Baby" by Cappella, Nils van Zandt is unleashing his own sizzling rendition, and it's bound to set your speakers on fire!
It's been exactly 30 years since Cappella's hit took the world by storm, becoming a global sensation. Today, the Dutch producer and DJ is here to revive the magic of this iconic track, but with a House music twist that's ready to conquer your ears.
What's more, Nils van Zandt has secured the blessing of the original Eurodance artists to use the main vocals, ensuring that this new version stays true to the essence of the classic.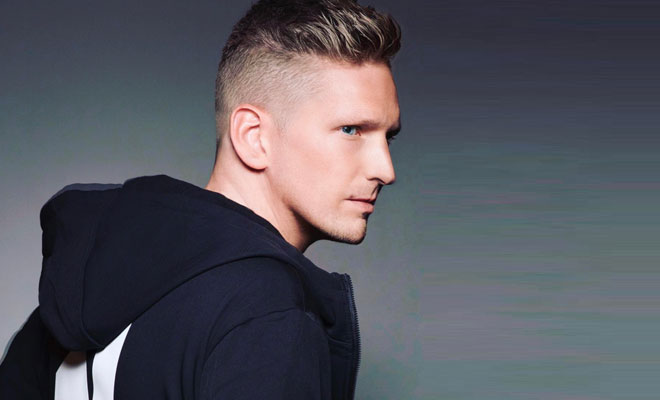 Positively, you can expect high-energy beats, infectious rhythms, and the irresistible urge to hit the dance floor. Whether you're a die-hard fan of the 90s or just a curious listener, Nils van Zandt's remake of "Move On Baby" is something that transcends generations.
Without further ado, I think it's time to play it loud! Plus, after three decades the most nostalgic ones are the happiest with this spectacular adaptation. I have absolutely no complaints.
In fact, I encourage you to spread the word among your friends.
CONNECT WITH NILS VAN ZANDT NOW!