Rising Artist Tsunano Releases Music Video Filmed In Hong Kong
Tsunano is a rising artist from Asia who has signed to Universal Music France and is currently promoting the music video for "Educational".

Tsunano is a rising artist from Asia who has signed to Universal Music France and just released the music video for "Educational". Filmmaker, Hugo Carlier provides great aesthetics and cultural context through the visuals, which took place at Kowloon, an urban area in Hong Kong. Best of all, there's a nice speech at the intro of the clip in defense of feminism. Musically speaking, you can tell this tune seems to be influenced by Disclosure. Besides that, you will enjoy the way he blends electronic beats, rapid-fire rap verses, and falsetto tones. Little by little, he has gained the support of the local and international dance music community. On a side note, he became the first Chinese talent to perform at Tomorrowland. Eventually, he toured across Europe in events such as Storm Festival, ADE, etc.
CONNECT WITH TSUNANO NOW!
The Next Big Name In Manchester's Electronic Music Scene, Echo-Eclipse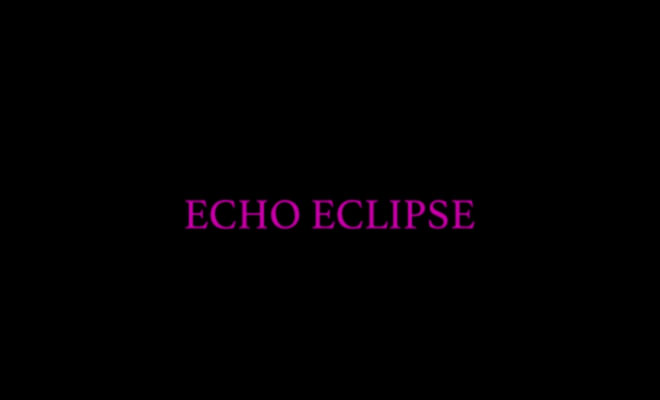 Meet Echo-Eclipse, he could easily become the next big name in Manchester's electronic music scene. Taking sonic elements from the 80s, retro and futuristic synth lines make his new single shine like gold. I'm talking about, "Rogue Simulation", which will be included in his upcoming 5th album. This style is definitely making a comeback in the 21st century.
On the other hand, use your imagination with the help of the visuals below, and you'll feel like driving late at night across a whole new dimension. As the engines roar, it'll be cool to think about how neon lights surround you within the vehicle. At just 23-years-old, the versatile, creative, and dynamic producer has released a total of 5 records. And most of them recorded in his bedroom. Believe it or not, he's completely self-taught and his biggest dream is to collaborate musically with The Weeknd. Get more updates and news on his socials.
CONNECT WITH ECHO-ECLIPSE NOW!