The Weeknd Takes On The Role Of A Voyeur In New Music Video!
The Weeknd has released a music video for the tune "Is There Someone Else?," which is taken from his fifth studio album "Dawn FM." The new clip was directed by Cliqua, who has previously worked with the Electro-Pop star on other singles.
In the top-notch visuals, you'll see the singer as both a jealous voyeur and the reason for his jealousy.
The video premiere of "Is There Someone Else?" follows The Weeknd's recent completion of the first leg of his "After Hours Til Dawn Tour" and the release of the new track "Nothing Is Lost (You Give Me Strength)" from the next Avatar film soundtrack, co-produced by Swedish House Mafia and Simon Franglen.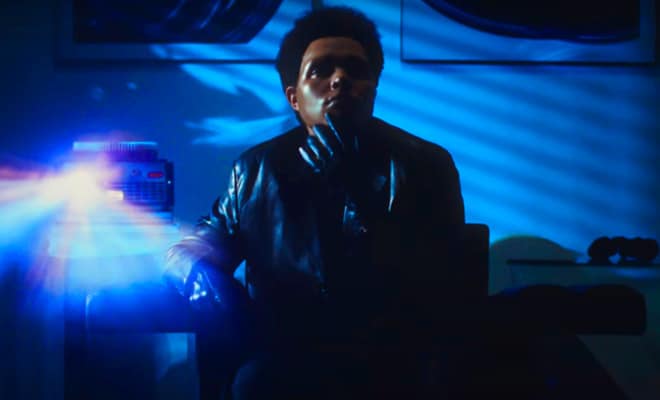 On a side note, fans can't wait to see The Weeknd's performance as a cult leader infiltrating the celebrity culture of Los Angeles in the upcoming HBO Max series "The Idol"! Stay tuned for more information.
CONNECT WITH THE WEEKND NOW!
Hear This Fresh Synthpop Cover Of Fleetwood Mac's "Dreams"
Fleetwood Mac fans, this one's for you! Los Angeles-based singer-songwriter Valley Lights has resurfaced with a brilliant Synthpop cover of Stevie Nicks' timeless hit "Dreams" that you simply can't miss.
After keeping this innovative version under wraps for months, Valley Lights is finally ready to share his melodic rendition of the 1977 chart-topper. As a matter of fact, it's also featured on his recent debut album, 'Two Lane Highway.'
You can expect nostalgic textures from the classic sound of Synthpop combined with modern production mastery. In the same way, this up-and-coming talent will transport you to neon-drenched New-Wave fantasylands through a cool music video.

If you're into genre-blending covers, retro stuff, or just rare gems that bring new life to beloved masterpieces, this synth rework is sure to cast its spell. Besides, Valley Lights' elusive yet entrancing spin on Fleetwood Mac's "Dreams," turns it once again into a memorable track.
At the same time, exceptional finds don't get much better than this impeccably crafted stunner. In other words, here the artist manages to distill a dreamy essence while instilling it with fresh magic.
Without further ado, the entire cover is an artful, alchemical reinvention.
CONNECT WITH VALLEY LIGHTS NOW!
Alan Walker Goes Electro-Pop On New Track "Heart Over Mind"
Alan Walker has been making EDM bangers since his debut, but today he's taking the Electro-Pop edge to the next level with "Heart Over Mind." This is a dope collaboration with the super-talented Daya who sings on the track.
Evidently, the cinematic music video directed by Mads Neset is clearly inspired by the popular Science Fiction movie, 1984. Not to mention, each scene will transport you to wonder what life would be like in such a world of strict control and constant surveillance.
By the end, you can't help but reflect on the deeper message behind the visuals, making you question your own freedoms. On top of that, it's easy to get immediately drawn in by the infectious synthesizers and the sweet vocals.
Moreover, the song lyrics explore the inner conflict between temptation and reason, symbolized by the classic metaphor of the devil and angel on one's shoulders. It delves into the experience of making mistakes in love, feeling torn between different emotions, and the challenge of resisting irresistible allure.
Certainly, "Heart Over Mind" highlights the ongoing struggle between one's emotions and logical thinking. At the end of the day, this tune is something special that resonates with a wide range of listeners.
CONNECT WITH ALAN WALKER NOW!
WATCH: PYN Makes Music Magic With Electro-Pop Instruments
Hailing from the Netherlands, PYN demonstrates her cutting-edge sound with "Beat Drama." In her new music video, various sizes and models of Electro-Pop instruments can be seen as she delivers a spectacular performance.
Furthermore, she excels at crafting effortlessly magical melodies with synthesizers, drum machines, effects processors, and an electric guitar. Undoubtedly, all of these Electro-Pop instruments and her expertise unleash a dancefloor euphoria.
Moreover, she sings in a pleasing, tuneful manner, and her authentic expression will connect with you right away.

One way or another, PYN proves profoundly skilled at extracting the essence of today's modern music. From the opening pulsations, it's clear she is passionate about what she creates with her hands and ears.
Obviously, it is with good reason that PYN has rightly earned her place among Electro-Pop's new elite. Consider this a thesis on why her infectious beats are so addictive…
Above all, I also love when her falsettos hit those high notes throughout the chorus. "Beat Drama" will stuck in your head because of its top-notch quality, plus, you can tell she has put a lot of energy into sculpting such a great composition.
There's no denying it; this tune merits a rating beyond 5 stars.
CONNECT WITH PYN NOW!