Toni Adler's New Single "2Hearts" Showcases Beautiful Ambient Sounds

Rising Producer from Spain, Toni Adler makes the most of his classical and modern influences. Interestingly enough, he plays the bassoon since he was only 10 years old. Some time later, he was venturing into the world of electronic music. With this in mind, his new single "2Hearts", is a reflection of the artist's extensive musical journey. However, with the title of the song, he refers to the importance of having someone by your side.
"2Hearts" starts out creating a soothing atmosphere, which little by little involves complex rhythms with relaxing effects. There's no doubt, this track is good for chilling out at home or even for meditative yoga. Those beautiful Ambient sounds take you to find your inner peace in mere seconds. Furthermore, hypnotic loops + dreamy synths will keep you enticed throughout the entire composition. In a nutshell, Toni provides almost a magical listening experience. Enjoy it!
CONNECT WITH TONI ADLER NOW!
The Next Big Name In Manchester's Electronic Music Scene, Echo-Eclipse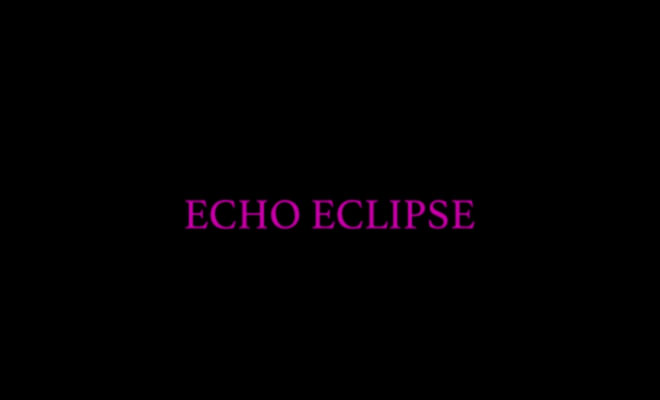 Meet Echo-Eclipse, he could easily become the next big name in Manchester's electronic music scene. Taking sonic elements from the 80s, retro and futuristic synth lines make his new single shine like gold. I'm talking about, "Rogue Simulation", which will be included in his upcoming 5th album. This style is definitely making a comeback in the 21st century.
On the other hand, use your imagination with the help of the visuals below, and you'll feel like driving late at night across a whole new dimension. As the engines roar, it'll be cool to think about how neon lights surround you within the vehicle. At just 23-years-old, the versatile, creative, and dynamic producer has released a total of 5 records. And most of them recorded in his bedroom. Believe it or not, he's completely self-taught and his biggest dream is to collaborate musically with The Weeknd. Get more updates and news on his socials.
CONNECT WITH ECHO-ECLIPSE NOW!