Top 10 Disco Charts > May 2017
[bmc id=2]
---

Every month the Top 10 Disco Charts will be put online. All the positions determined are based solely on my music taste and therefore differ fundamentally from sales charts on Beatport or Traxsource. Everyone who visits this blog can stream the tracks and submit their like or dislike reaction above. At the end of the year, we will choose the best track under the Disco category. So, share the charts with your friends and support your favorite DJs.
Top 10 Disco Chart > May 2017 — ELECTRO WOW
Dave Gerrard – Love Will Fix It


The favorite Nu Disco label of the great majority is without doubt, Midnight Riot. They have released a brilliant compilation titled 'Roller Boogie, Vol 2', which counts with a total of 21 tracks, but the special one is "Love Will Fix It" by Dave Gerrard. This is a banger that incorporates funky filtered loops that will make you dance all night!

KORT, Jessica Symonds – For You (J Paul Getto Remix)


For this milestone, Tropical Velvet is pleased to welcome back J Paul Getto who delivers a slamming remix of the first ever release on the label, titled "For You". The iconic vocals from Jessica Symonds (AKA Jessica Wilde) are framed by trademark disco-funk bass, solid beats & an insistent hook creating a fresh and funky re-work for 2017; a classic re-born.

Hercules & Love Affair – Controller (Tuff City Kids Remix)


"Controller" marks a welcome return to action for Andy Butler's Hercules & Love Affair project following a two-year break. This time round, the former DFA man is joined by vocalist Faris Badwan (The Horrors), whose weary, emotion-rich vocals backed by strong harmonies, are a perfect foil for Butler's chunky backing track.

Alien Disco Sugar – Love Insurance [Strings of Heaven Edit]


Grecian-in-London Alien Disco Sugar returns with a new EP called 'Feel So Good', however, the best track here is the Disco re-edit of Sharon Redd's "Love Insurance". Once again the Nu-Disco specialist delivers a refreshing version that will hit the dance floor with full force!

Alien Disco Sugar – Soft Emotion


Given the frequency and volume of his re-edit releases, it would be quite easy to do a six-hour set entirely made up of Alien Disco Sugar's reworks. Certainly, the London-based Grecian is one of the edit scene's more reliable scalpel fiends, providing tasty rubs of both well-known and long-forgotten fare. The shirts-off Disco silliness of "Soft Emotion" is my favorite track on his latest EP entitled 'Feel Like I Feel'.

Babert – War (Ivan Jack Remix)


Babert did a fantastic edit of Kano's 80s hit "It's A War". Somehow the track was prohibited to be commercialized on digital music stores, but I think it deserves to be on the charts, due to the ear-pleasing elements that were added to the funky mix. This is pure magic!

Used Disco – Bad Gir


Massive vibes are included in this release by Hungarian producers Used Disco. On "Bad Girls", you'll listen to a groovy sampling of a classic Donna Summer track,  and should roll over across the dancefloors all over the world.

Matt Astle – Dancer


Matt Astle's "Dancer" is the latest release on Lupara Records. It's a driven Disco track with a few vocals and mostly instrumental in nature. A perfect blend of Disco, 80s funk and boogie.

Far Out Monster Disco Orchestra feat. Arthur Verocai – Vendetta (Al Kent Mix)


The Far Out Monster Disco Orchestra is Far Outs in-house Brazilian disco super group. The projects arrangers are the late, great Azymuth maestro Jose Roberto Bertrami and the legendary Arthur Verocai. Al Kent shows he's a true rhythmic innovator with this mix.

ForgottenFunk – The Way You Get Down


Infectious Disco beats will put you in the best mood. Enjoy "The Way You Get Down", a cool re-edit arranged by ForgottenFunk. Here, the Irish producer reinvents this classic funky gem completely by adding new twists to the original.
Get In A Groovy Mood With "Fall Tonight" By Justin Caruso
Justin Caruso delivers a song that is radio-friendly, danceable and has great instrumentation. "Fall Tonight" will put you in a groovy mood without delay, and the accompanying music video just makes it possible.
The Los Angeles-based producer brings so much joy to the world as "Fall Tonight" features a funky bassline, which is complementary to violins, synths, and, of course, the haunting female vocals of Tayla Parx.
In short, a modern Disco-Pop gem with a pinch of nostalgia. Who's up for a singalong?…
Amazingly, Justin Caruso has been crafting melodies since the age of 14, encouraged by his authentic creativity. Over the years, performing at major festivals, such as Billboard Hot 100 Fest, EDC Las Vegas, and Moonrise Festival in Baltimore opened so many doors for his music career, and he's still on a mission to break barriers.
With his latest single you can tell he balances the effervescent energy effortlessly. Furthermore, the lyrics exude a free–spirited youthful tone that will revitalize everyone's hearts.
He offers what few can, the ability to merge upbeat, fun, and fresh beats while appealing to all generations. "Fall Tonight" is one of those tracks that resonate with a lot of people naturally.
CONNECT WITH JUSTIN CARUSO NOW!
Keep Grooving On! Alice Offley Stuns Fans With "Fun Fun Fun"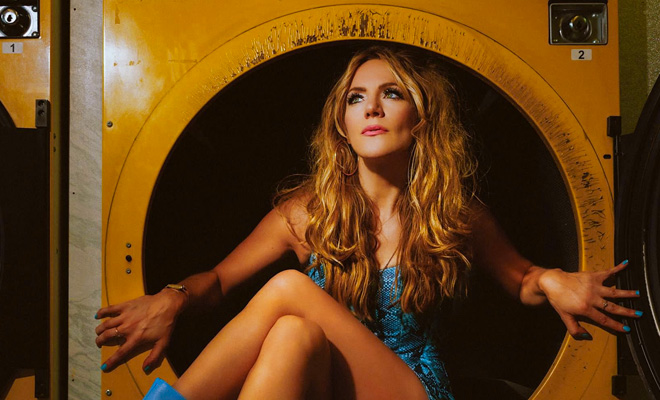 Alice Offley has released a new groovy song, "Fun Fun Fun" which is available to stream on all major platforms. No doubt, it encapsulates joyous vibes that make you feel good in mere seconds.
Nowadays, the British singer is stunning fans due to this Disco-funked up jam, which was originally written during lockdown last year. With a cocktail of funky nuances at its essence, the guitar licks sound really outstanding.
Plus, her seductive vocals are a great addition to the upbeat tempo and lyrics that will have you smiling from ear to ear.
When you're so stressed out by obligations and responsibilities, sometimes all you need is a moment of cheerfulness. Therefore, this tune is exactly for anyone who wants to take that time for themselves…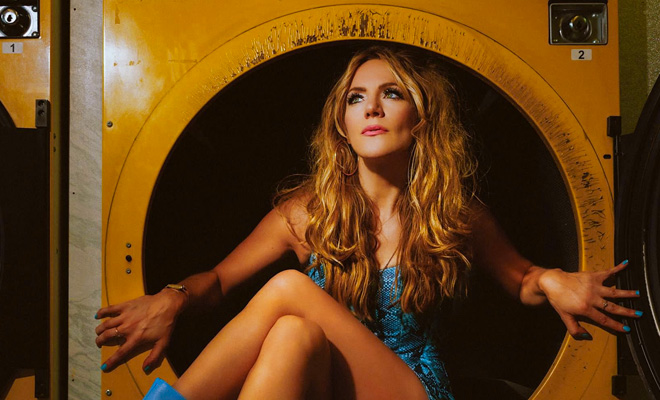 So, whether you're celebrating a happy occasion or just looking for a mood lift, Alice Offley is the answer!
Moreover, she also delivers a healthy dose of originality with the accompanying visuals. And after watching her music video, you'll soon realize laundry time doesn't have to be boring at all.
Widely recognized as an experienced performer, she has toured internationally with top-notch bands and singers (Thompson Twins, Tricky, Cyndi Lauper, etc.).
Needless to say, she knows how to connect with the audience through her pure talent. Stay tuned for more.
CONNECT WITH ALICE OFFLEY NOW!
Chillin' On Summer? Discodumper & Noty Offer The Right Music
Ideal for those lazy summer days… Discodumper & Noty are back with the right music in the form of "Rise Up." This new release comes accompanied by a Trap version and also the remix treatment from Lex Johnsen that you can't miss.
Overall, it's a slice of feel-good Disco peppered throughout piano chords, sax solos, and even a Samba whistle. Clearly, it gives you the proper summertime vibes, which helps to sync your mind into relaxation mode.
Besides the ocean breeze, the waves, and the tequila, give yourself a chance to relish the smooth groove of "Rise Up," that's littered with enchanting vocals.
Discodumper & Noty have been building their names around the underground scene amid high-quality tunes. Likewise, the creative force behind their collaborations is always defined by its originality.
In this case, "Rise Up" demonstrates why the duo is at the forefront of emerging sounds. Not only that, but the lyrics explore emotions in such a way verses can heighten intimate romanticism alongside that special one you love.
If anything, the music video fits so well with the whole song too. Plus, outdoor roller-skating never looked so fun before in life.
"Rise Up" really puts them on pace to become tastemakers this summer.
CONNECT WITH DISCODUMPER & NOTY NOW!