Top 5 Stylish Fitness Gadgets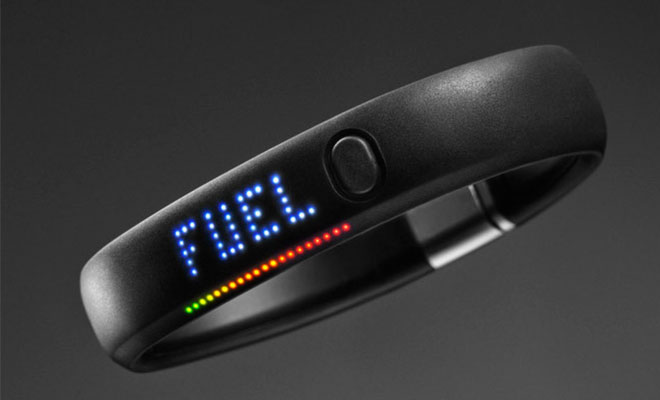 Keeping fit is not easy but it is not impossible. This has especially been made possible with the use of various devices designed to be your partner in your fitness journey. There are so many such fitness gadgets flooding the market choosing the best may not be easy for you. Here are the leading 5 in this category:
The more active you are in your daily routines, the fitter you are. Keeping track of this progress can go a long way in enabling you to give yourself a pat on the back. It motivates you to strive to do better and keep fitter fir better health. It is with this in mind that the Nike Fuelband was designed. It keeps track of the number of steps a person takes in a day and records them as fuelpoints. The more points you get, the healthier the lifestyle you are living. This band keeps track of the points by many others in the program hence boosting the morale to keep doing better than those who beat you and improving your score.
The heart is the main organ running the body band its optimal health is important as it determines the difference between life and death. With the LG HRM earphones, you can keep track of your heart's functioning while enjoying your favourite music. Simply download the app to your android or iOS device, place the strapping onto your waist or arm and plug in your earphones. You will get all the information you need to your ears, from the metabolic rate to the maximum oxygen consumption. The built-in microphone will come in handy in case of any abnormalities to help you get in touch with your doctor as soon as possible.
Are you a person who keeps stooping or assuming the wrong posture most of the time? Then this device is the right solution for you. Improve your pose and gain more esteem by simply placing the device on your back, installing the app on your smart device and learning how to be disciplined. Upright will simply teach you how to be upright by reminding you whenever you stop doing so. This is achieved by vibration of the device whenever the wrong posture is assumed. The good news is that the device is so small you can forget you are even wearing it and the comfort is simply unbeatable.
Whether you are performing your runs indoors or outdoors, this will prove to be your number one partner. By using QuickGPSFix Technology, it will keep track of your location and guide you to where you need to go fast and easily. An in-built heart rate monitor will keep track of all the changes in the heart during runs and help you ensure that you are not harmed while attempting to keep fit. You can link it to a device of choice via Bluetooth.
Just like the Tomtom runner cardio, this device has an in-built heart-rate monitor. This however is not all it offers. Keeping track of calories burnt and measuring the quality of sleep are its other functions. With an LED indicator to show when over-exertion is reacged you can be assured that with this device on your wrist you will not have to deal with any major health issues. All you need to do is stop when warned to do so.
Knotty ClutchBags Are The Future Of Bag Design, Interview With Saif Taj
Saif Taj noticed a gap in the market – the need for a small, versatile, all-in-one bag to suit both men and women. From this realization, he co-founded Knotty, a bespoke bag company specializing in quirky, practical designs.
We got the chance to speak with Saif to find out more about his unique designs and how they represent the future of fashion.
1 — What is the inspiration behind creating this project?
Clutches and folios are on the rise even with men as people want to carry light and have their everyday business utility items available on the go. In addition to this, people prefer having a single bag to meet all their needs – whether they're going to a business meeting or having a casual day out. I realized that no multi-purpose bag like this was on the market, and decided to create one. So yes – it's a clutch, a folio and a laptop bag all in one! This concept really sets us apart.
2  — Why does this need to exist in the world?
We live in an age where convenience is essential. A bag like ours, which has an easy-grab pen pocket and dual slots on the rear for storing and swapping business cards, can provide great value to consumers. I know this because the concept for these features struck me when I was out traveling – I would reach for my pen and business cards and struggle to find them. And people buy laptop bags based on their tastes, and colours and designs are generally pretty similar across brands. So we decided to make our designs really unique.

3  — Why is this better than other solutions on the market?
Because it's forward-thinking. The world we live in is fast turning from micro to nano-sized. We want to shake up standard designs whilst eliminating excessive weight and size, without compromising on quality, design, and features. Our Knotty ClutchBag does this.
After working on countless designs over the past few years, my wife and I came up with 20 designs that suit the needs of every modern man and woman. Our multi-purpose bag is durable and fashionable, made with 100% premium, genuine cow leather. It features a minimalist design and maximum utility, with 14 Knice Features on a simple stitched piece of leather. We were inspired by wanting to make something that works with what people are wearing right now.
4  — ClutchBags haven't existed until now – it's being introduced for the first time.
Yes! We are so proud to have made such a revolutionary bag design. It also fits both laptops and tablets of up to 13.3. inches – it's incredibly light and slim.
Summary



ClutchBags are an incredible new bag design offering consumers both style and versatility. They are the perfect statement piece to go with any outfit or outing – whether it's date night or you're simply taking it to work. To support this project, visit Knotty's Kickstarter page link below to make a pledge and earn a reward.
https://www.kickstarter.com/projects/knotty/knotty-clutchbags-truly-inspired-by-clothing-designs-0