Update Your LGBTQ Playlist With N2BLÜ's New Single "NSA" 

Keep your LGBTQ playlist up-to-date with this new addition from N2BLÜ. Their latest single "NSA" could be described as an anthem that evokes liberation. The openly gay duo felt inspired by those people who sadly have to apologize for being themselves. Over time, vocalist Jonathan Arcenaux confesses he learned to improve his self-esteem and self-confidence in order to overcome a similar experience. Deep and meaningful lyrics are truly empowering. Likewise, there's no doubt he poured out his heart vocally. I like the fact they keep their trademark Dance-Pop sound like in their previous singles "Electric Dreams" or "Again". Echoing a vibrant and modern music style I would dare to say, "NSA" can also become transformative for many listeners out there. For sure, planet Earth needs more sensible artists like N2BLÜ. Stream in full via Spotify below.
ADD "NSA" TO YOUR LGBTQ PLAYLIST AND FOLLOW N2BLÜ!
---
Lyrics
If I could run to the edge of my mind
Past the point of no return
Just to rewind the oceans of time
All the mistakes and lessons I've learned
I don't wanna be the one to always compromise I'm done with being someone with tears in my eyes I'm tired of regretting who I was before
Cuz I'm Not Sorry Anymore I'm Not Sorry Anymore
I'm Not Sorry Anymore
Not all your scars are on the outside Some are tattooed on your soul They can be the hardest to hide When you let your heart unfold
I shouldn't apologize for my existence
But it's hard to reprogram my broken resistance I want to move on from who I was before
Cuz I'm Not Sorry Anymore
I'm Not Sorry Anymore
I'm Not Sorry Anymore
Is it enough for me just to say it out loud? Could it be that easy just to say that I'm proud? Wipe away all the lies that they preach
You're not the one to blame!
Never be afraid of who you're meant to be
And always know you are not your pain!
Cuz I'm Not Sorry Anymore
I'm Not Sorry Anymore
I'm Not Sorry Anymore
No, I'm Not Sorry Anymore
Oh oh oh
I'm Not Sorry Anymore
Whoa
I'm Not Sorry Anymore
Oh oh oh
Cuz I'm Not Sorry Anymore I'm Not Sorry Anymore
Ape Rave Club Releases Digitized Single "Let The Music Take Control"

Ape Rave Club, the world's first performing NFT artist – is back to wow listeners with another out-of-this-world production in the form of their new single "Let The Music Take Control." The track fits perfectly with Ape Rave Club's mysterious identity with its heavily digitized elements, which are present in everything from the sultry vocals that open the track to its sparkling top beat.
Balanced with a groovy, deep bassline and infused with housey kickdrums, "Let The Music Take Control" is an upbeat, dancefloor-friendly tune that has a compelling story behind it.
The origin of the track is one and the same as the origin of Ape Rave Club, back when he was just a regular crypto ape who had made it big in the year 2031. "Giba," as he was known back then, spent most of his time watching 3D movies at the Bored Ape Cinema, and one day found himself transported into Tomorrowland 2019 aftermovie. Like most natural-born ravers, Giba was immediately hooked – and the rave became his calling in life.
He spent countless hours in his studio treehouse and then his rave cave, learning to DJ so that he could test his skills in the physical world. Shortly after, he manifested his dream of playing at Tomorrowland in 2022 on the festival's iconic Mainstage.
Ape Rave Club combines the universal language of music, special experiences, and endless ways to connect with fans on a whole new level. Keep your eyes peeled for more updates coming soon at Ape Rave Club.
CONNECT WITH APE RAVE CLUB NOW!
Alan Walker, Dash Berlin & Vikkstar Collide On "Better Off (Alone, Pt. III)"
In an unusual collision of forces, Norwegian superstar Alan Walker teams up with veteran producers Dash Berlin and British gaming sensation Vikkstar for "Better Off (Alone Pt. III)," for which the talented creative minds gave new life to one of the 90s most iconic dance tracks. "Better Off (Alone Pt. III)" contains the original's catchy vocals together with a spotlight on the "I think you better come along" lyric, while progressive melodies and euphonious basslines are infused into the classic Eurodance beats to make for a unique combination of past and present.
It is also the third installment of Alan Walker's "Alone" series, which began in 2016 with the title track "Alone" and continued with 2019's "Alone Pt. II" with Ava Max. This meaningful trilogy shares a common thread of positivity and unity, encouraging listeners to support and look out for one another on and off the dance floor (you can find content related to the series under the #BetterComeAlong hashtag).
On this project, Alan – known for always helping young talent, took Vikkstar – who was brand new to producing music, under his wing as part of his personal mission to lift up talented artists and bring their music to the world. The producers from Dash Berlin loved what Walker and Vikkstar were doing with the early versions of "Better Off (Alone Pt. III)" and wanted to get involved in it instantly.

"Teaming up with Dash Berlin and Vikkstar for 'Better Off (Alone Pt. III)' has been a creative whirlwind. We've reimagined a beloved 90s gem, infusing it with a contemporary twist that's bound to resonate with fans old and new. This collaboration embodies the magic of music – a fusion of nostalgia and innovation." — Alan Walker
"Proud to be a part of this momentous team up with dance music icon Alan Walker and legendary YouTube phenomenon Vikkstar, together with Dash Berlin producers Seb & Eelke celebrating 25 years of their monster hit 'Better Off Alone'. Reborn and reworked as a magical future classic as part of Alan Walker's celebrated 'Alone' saga, ready to make the whole world sing along with us once again." — Ryan Fieret from Dash Berlin
"Dance music has been something I've loved for over a decade, simply as a fan. Meanwhile, attending festivals all over the world, from Tomorrowland to EDC Las Vegas to Ultra Music Festival in Miami. Alan and I have been friends for over five years, always making an effort to meet up whenever we're in the same country. He encouraged me to venture outside my comfort zone and start DJing firstly, then to experiment with music production. Being able to work on this project with a close friend has been a great experience, with lots to learn. I've been quietly producing & working on my own music. I'm very excited that my first-ever release will be a collaboration not only with Alan but also with Dash Berlin. Both artists have a legendary reputation and it's been an honor to join them." — Vikkstar
CONNECT WITH ALAN WALKER NOW!
Want Dance Music With Female Vocals? Hear "Krazy" By VASSY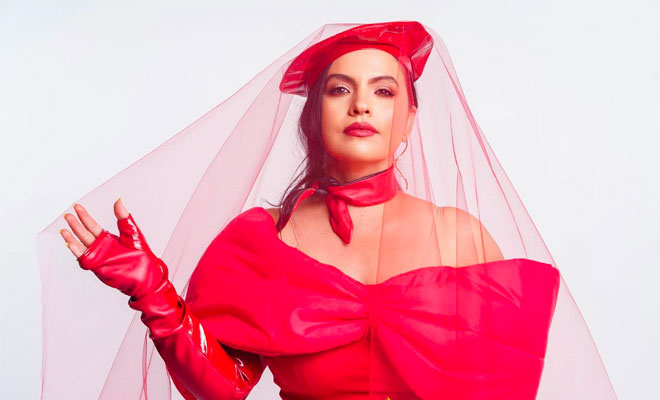 If you're on the hunt for Dance music with female vocals, your search stops right here. VASSY, the electrifying artist known for her powerful vocals and chart-topping hits, has unleashed her brand new music video for "Krazy."
There's no denying it; this is a gift for those who live for the party scene! Additionally, her singing voice steps into the limelight, by injecting the song with a blend of energy and heartfelt emotion.
Most importantly, "Krazy" serves as a reminder that music can be a powerful tool for empowerment, as these lyrics inspire you to be a beacon of strength and confidence. Plus, the people who are crazy enough to think they can change the world are the ones who do.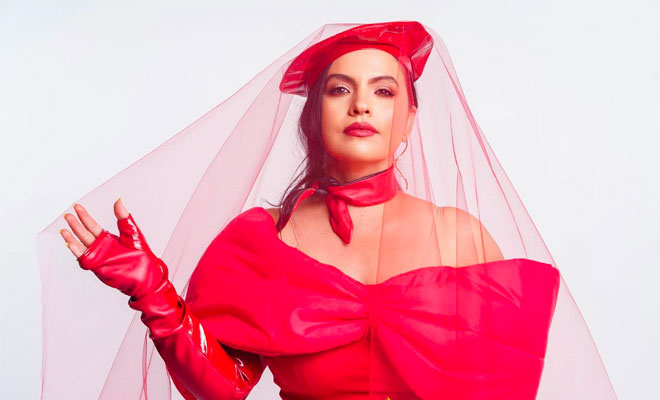 On the other hand, while it's true that music appreciation is deeply personal, I still believe that dance music with female vocals sounds better than male vocals because they are more melodic, emotive, and harmonious. Of course, this comes accompanied by songwriting, and the production quality.
In short, "Krazy" will leave you wanting more, so look no further, and explore more options via Spotify through the Best Running Playlist — Top EDM 2023.
CONNECT WITH VASSY NOW!