We Are Ready For Summer With "Not Ready For Summer" By Cozmic

It is almost summer and if you like The Chainsmokers, Cozmic's new single, "Not Ready For Summer" is definitely for you. The vibes in this song will immediately mesmerize, especially during the dreamy intro. Cozmic's smooth vocals are purely enchanting. The lyrics will take you back to that feeling you got the first time you fell in love when all you wanted was to spend time with that person. This is definitely one for all you festival lovers out there.
Two and a half years ago, pop vocalist, songwriter, and producer, Niche Tandon, locked himself away in a house in Venice, California, and lived like ninja. He began each morning promptly at 4:30 AM with yoga and meditation. Then, with fiery determination, he would practice and write music.
​
"Not Ready For the Summer" is inspired by a situation Cozmic's good friend was going through. He explains, "She had been in a serious relationship that seemed to be going well. Though she and her boyfriend loved each other, they had different foundational values and priorities in life. I was supporting her through the ups and downs of this relationship; they ended up breaking up right before summer was starting. All her friends wanted to make fun summer plans including going to the beach, going on road-trips, hanging out, and partying, but she was not interested because she was processing this major breakup".
The artist, who splits his time between Venice Beach and Brooklyn was on a quest to mine a new strain of pop music. A broadly resonant aesthetic brimming with soulfulness, bold artistry, integrity, intriguing musical twists, and lyrics that offer comfort and wisdom through exploring relationships and personal revelation. The music would reflect an intersection of a profound inner journey and an eclectic musical trajectory. The culmination of this creative cocooning is the Electro Pop project Cozmic.
CONNECT WITH COZMIC NOW!
Delight In The Joyful Rhythm Of "I'm So Happy" By Alvin Harrison

Alvin Harrison, the creator of "The 99%" music group, is rebranding himself as an Electro-Pop virtuoso. His latest single, "I'm So Happy," has garnered over 3.4 million plays on SoundCloud and promises joyful moments.
Based in Cancun, Mexico, this experienced artist infuses his compositions with compelling stories and lively verses.  He's recognized for his meticulous attention to detail in terms of production and songwriting, which is attributed to his nearly 25 tracks released in the last two years.
Not to mention, his own independent label CanTune Records has been steadily gaining popularity too.
The thing is, "I'm So Happy" intends to keep the audience grooving with its non-stop beats. Those upbeat melodies maintain energy and momentum, ensuring everyone stays captivated until the end.
Don't take my words for granted, give it a try below.
On a side note, "I'm So Happy" was initially penned on Valentine's Day and comprises three stanzas, plus, each chorus has a distinct cadence. The harmonies can be tricky to follow since the lead vocals are always changing in lyrical structure and style.
Moreover, he has the ability to create the sound he envisions in his mind because he has full control over the recording process.
Without further ado, you can uncover additional toe-tapping tones on his most recent EP, such as his catchy jams "Dance Dance Dance" or "Baby Baby."
CONNECT WITH ALVIN HARRISON NOW!
Blast Off Into The Cosmos With Ralphy Grey's "Go With The Flow"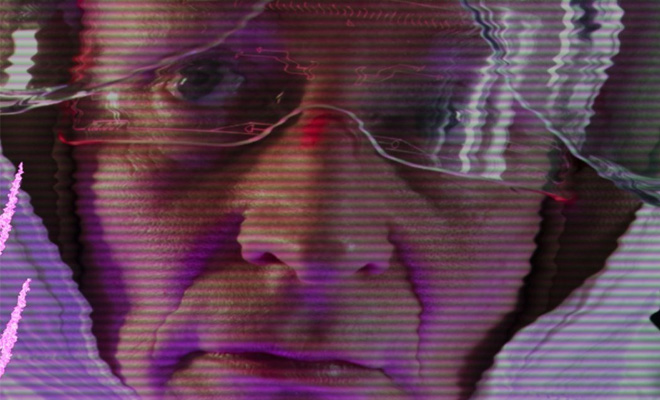 Embark on an intergalactic journey with Ralphy Grey's new music video for his single "Go With The Flow." Sonically speaking, you can expect a blend of vintage synthesizers and robotic vocals that can uplift your mood.
Without question, his futuristic melodies are a true testament to the boundless potential of Electro-Pop as a genre. In this release, he places special emphasis on compelling beats and intense bass, driving you toward the cosmic stars…
Similarly, he also delivers an awesome chorus and inspirational lyrics that encourage you to overcome obstacles and embrace life's opportunities. Indeed, the empowering message behind "Go With The Flow" will leave you feeling ready to take on the world.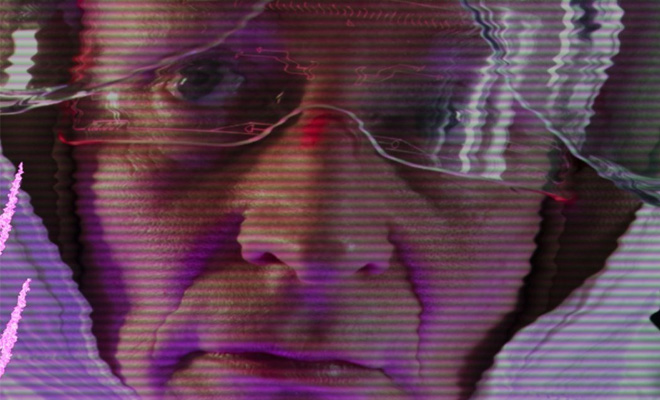 If you're feeling like breaking free from all restraints or shedding all inhibitions, "Go With The Flow" is the right song for you. As a matter of fact, its context is closely associated with his previous gem, "Release The Beast."
Ralphy Grey's inspiration for this captivating track may come as a surprise as it was actually influenced by artificial intelligence. Moreover, the female vocals in the song are not from a human but rather generated by this revolutionary technology as well as the female character that appears in the visuals.
Although Grey utilized AI in this innovative project, he's eager to work with human artists and keep exploring analog instruments. Stay in touch and catch all the latest updates on his socials.
CONNECT WITH RALPHY GREY NOW!
One Of The Best Tove Lo Songs To Date, "BorderLine" — WATCH
Have you had a chance to check out the latest music video for Tove Lo's newest single "Borderline"? This clip premiered last month and is directed by Brazilian filmmaker Nogari.
On this occasion, the Swedish Electro-Pop star explores the boundaries of love, delving into concepts such as revenge and Stockholm Syndrome.
The singer and songwriter with multi-platinum status, has made a comeback with this impressive jam, accompanied by surreal visuals that were shot in Mexico City. Moreover, you'll see a crash test dummy with no face as the central character…

Overall, this interesting song talks about the challenges of being in love and the emotional turmoil it can create within oneself and with others. Of course, this is pretty relatable for everyone.
Undoubtedly, Tove Lo's ardent followers will appreciate the unconventional love stories she sings. Her unique style and distinctive sound continue to improve with each new release, to the point that "Borderline" is highly captivating and even addictive. Don't you agree?
CONNECT WITH TOVE LO NOW!