Electronic/Pop Crossover Trio TELYKast Brings On The Feels With New Single "Talk Again"

To anyone who has ever had a heartbreak they long to connect with again, TELYKast has a new anthem for you. The talented trio's latest release "Talk Again" hits right in the feels with a combination of sumptuous future bass soundscapes, organic instrumentals and impassioned vocals; it's enough to send you into the best kind of emotional catharsis, which it turns out is exactly what TELYKast intended. "Talk again was written after a fresh heartbreak. Even though the whole song came together in one day almost 2 years ago, we spent a lot of time perfecting the musical parts to convey the feeling that the lyrics do," the guys explained about the track's creation. "We feel everyone has had that person that they wish they could "Talk Again" with. We hope this song brings them one step closer to doing so." "Talk Again" follows TELYKast's recent "Summertime," a sultry ode to the golden season on the California coast. The trio's music has been featured on Spotify's New Music Friday, MINT, Fresh Electronic, Dancepop and Trap Nation playlists, and we're sure that "Talk Again" will be on heavy rotation this season.
[maxbutton id="2″ url="https://amu.se/telykast-talk-again" ]
TELYKast is a trio who truly lives for and understands music in all aspects of their lives. From turning their apartment bedrooms into professional music studios to insisting that any sound can be made with a live instrument (these guys don't do synths), TELYKast are true artists through and through. The group consists of Trevor, who grew up playing gigs with metal bands, former Manhattan jazz guitarist Linus, and Kyle, who began his DJing career after falling in love with electronic music in Sweden. Their diverse backgrounds shine through in their music, which is all played and recorded exclusively with live instruments. TELYKast has an impressive track record early in their career: they've released on RCA/Disruptor Records, Lowly Palace, and Spinnin Records, Ultra Music and Enhanced Records thus far, and their track "You & I" with Shara has amassed over 4 million streams on Spotify to date. Add the fact that they've sold out every one of their live shows so far and it's easy to see that TELYKast are well on their way to stardom. The trio have partnered with Amuse to release five new tracks through this fall, so keep an eye out for more new music from this promising electronic/pop group!
MORE INFO ON TELYKAST
Soundcloud | Facebook | Instagram | Twitter
Video Premiere: Black Eyed Peas – GUARANTEE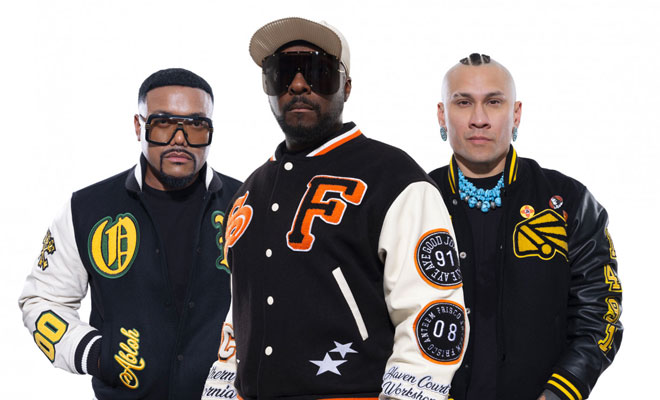 "GUARANTEE" is one of the coolest singles from Black Eyed Peas' ninth studio album, 'ELEVATION.' Will.i.Am and his group opted for a more Pop-oriented approach in this catchy tune.
The music video was created using artificial intelligence and it looks pretty futuristic. Of course, Black Eyed Peas never ceases to surprise old and new fans with their authentic style and creative concepts for their projects.
On the other hand, the lyrics convey a message of intense desire, love, and a promise to fulfill the other person's needs and desires. This is a fun composition that you can dedicate to your lover if he has really touched your heart.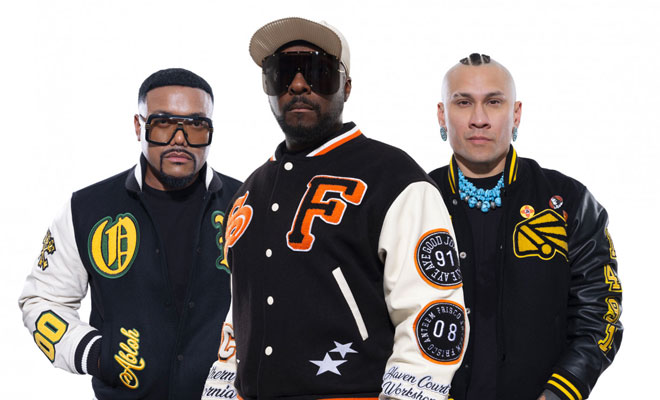 As a matter of fact, the 'ELEVATION' album boasts an impressive lineup of renowned artists such as Anitta, El Alfa, Anuel AA, Marshall Jefferson, J. Rey Soul, Daddy Yankee, Nicky Jam, Nicole Scherzinger, and Ozuna. A significant portion of the tracks in the album carry the infectious and popular Reggaeton vibe too.
Certainly, a rich and diverse musical experience that you won't want to miss.
Lastly, these guys have been rocking for decades, and they know how to stay current and admired by everyone thanks to their chameleonic style.
CONNECT WITH BLACK EYED PEAS NOW!
Eva Spanko Invites You To Reflect, Listen To "What Are We Now?"
With vocals that are radio-friendly and lyrics that everyone can relate to, Eva Spanko will capture your attention. "What Are We Now?"  is a brand-new Electro-Pop track that encourages you to think about your love relationship.
Of course, she excels not only in singing but also in her ability to write powerful songs. The title itself, "What Are We Now?" implies uncertainty and a desire for clarity, which is something pretty common when you're dating someone you really like. And sometimes this type of situation goes beyond a platonic relationship.
Personally, I admire her creativity in producing such an excellent composition that you can dance to and sing along with, especially during moments of introspection.
Unlike traditional poppy anthems that often celebrate the joys and excitement of being enamored, reflective love songs delve into the complexities, and bittersweet aspects of connections.
Without a doubt, "What Are We Now?" could be a perfect example of this subgenre of romantic songs. And that's exactly the magic of music because there's always a tune that can beautifully interpret the myriad emotions and experiences that love brings.
In addition, the music video showcases a simple and intimate choreography that explains it all.
CONNECT WITH EVA SPANKO NOW!
The Last Concorde & The Lightning Kids Create Retro-Infused Music
Experience a wave of nostalgia as The Last Concorde and The Lightning Kids bring retro sounds to the table in their excellent collaboration "Back To You." Let Emma Ballantine's talented voice seduce your ears!
One way or another, "Back To You" takes listeners on a journey through the intricacies of unrequited love, beautifully encapsulating the essence of sun-soaked days and endless nights beneath the starry skies of 1980s California.
Nevertheless, in the official music video, the central characters of this tune find themselves amidst arcade machines on a set. Do you remember playing Pacman and Space Invaders back in your youth?
Perhaps, they are not as famous as Taylor Swift or Miley Cyrus, but when you compose high-quality songs that doesn't matter at all. Often, good artist are the ones who truly shine thanks to their craftsmanship and passion, regardless of how well-known they are.
Indeed, "Back To You" is like a hidden gem waiting to be discovered. If you're someone who can't resist the allure of retro-infused melodies, just like me, then you're in for an absolute musical treat with this specific track.
In conclusion, there's nothing better than listening to vintage synthesizers and well-written lyrics on an ongoing basis.
You can witness much more in the new album 'Flashback' via Spotify.
CONNECT WITH THE LAST CONCORDE NOW!