Experience An Intergalactic Sonic Adventure Like Never Before With Nytrix's New Project

For those who search for the beauty inside of discord, the order in anarchy, and the silver lining of the storm: sit back and let Nytrix guide the way on his newest sonic journey, the 8-track body of work he's aptly dubbed 'Created By Chaos'. Opening with the project's namesake track, Nytrix expertly employs industrial elements undeniably groove-heavy melodies to form create a sound unlike anything you've ever heard before. From the metallic, tech-heavy grooves of "Glitch Prom" to the dubstep-influenced "Crypto Gangster" and the harder, downtempo electro of the closing "Time Bender," the entirety of the project melds seamlessly through a maze of music genres, evoking different emotions and visions with each progressing track. Eight months in the making, Nytrix has called 'Created By Chaos' the most challenging project he's ever worked on; his intention was to break the mold of his past, vocal-led releases and create an instrumental soundtrack that takes the listener on an adventure, and he has passed with flying colors. To experience this epic voyage without leaving your chair, all you have to do is press play.
STREAM/DOWNLOAD
Blending an unprecedented fusion of sound production, vocals, and visual art, LA-based Nytrix is a creator in the truest sense of the word. Through his dynamic, unique music and stunning original music videos, Nytrix is a trailblazer who is lighting the way for a new generation of art. His evolution has seen the young producer from his 2015 breakthrough hit "Take Me Higher," which peaked at #7 on the Billboard Dance Chart, to testing boundaries with the all-instrumental 'Created By Chaos'. His single "Stay Here Forever" became a viral success on Youtube, amassing over 1.5 million views, and was featured on various platforms from Afrojack's podcast to Trapcity's "Bass Nation" channel. He's opened for many industry heavy-hitters, such as Carnage, Afrojack, and Kesha, as well as performed at festivals around the globe, including main stage at the Sundown Music Festival. This is only the beginning of what promises to be an incredible career for Nytrix, so stay tuned for more of his creations later this year.
More info on Nytrix
Facebook | Instagram | Twitter | Spotify
The Next Big Name In Manchester's Electronic Music Scene, Echo-Eclipse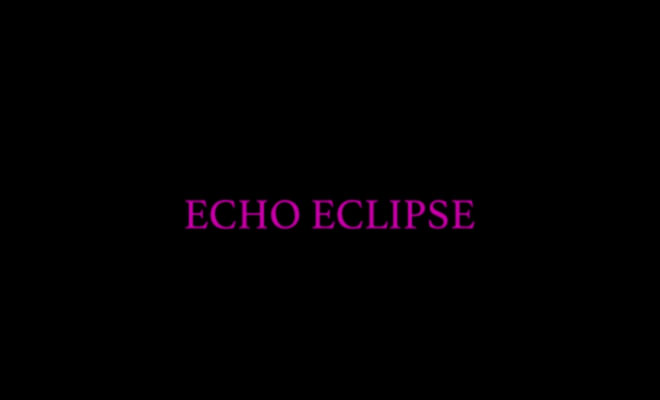 Meet Echo-Eclipse, he could easily become the next big name in Manchester's electronic music scene. Taking sonic elements from the 80s, retro and futuristic synth lines make his new single shine like gold. I'm talking about, "Rogue Simulation", which will be included in his upcoming 5th album. This style is definitely making a comeback in the 21st century.
On the other hand, use your imagination with the help of the visuals below, and you'll feel like driving late at night across a whole new dimension. As the engines roar, it'll be cool to think about how neon lights surround you within the vehicle. At just 23-years-old, the versatile, creative, and dynamic producer has released a total of 5 records. And most of them recorded in his bedroom. Believe it or not, he's completely self-taught and his biggest dream is to collaborate musically with The Weeknd. Get more updates and news on his socials.
CONNECT WITH ECHO-ECLIPSE NOW!