History Of The Disco Sound You Didn't Know About

The classic Disco sound can be defined by a prominent drum machine beat, funky bassline and itchy 'chicken scratch' rhythm, played tautly and close to the neck of an electric guitar. Sumptuous string arrangements, generally high vocals and a jangle of hi-hat cymbals add a theatricality befitting the glittering environments and colorfully dressed patrons of the discos themselves, as do dramatic piano glissandi that tend to come sweeping out of nowhere. Upbeat lyrics almost exclusively about love, empowerment or disco dancing complete a heady mix.
The roots of Disco can be heard in the dance rhythms, punchy vocals and jingly hi-hat of Motown records in the 60s, and the smoother, string-laden Philadelphia Sound that began to challenge Detroit as the dominant force in soul music on the cusp of the 60s and 70s.

A lot of the inspiration for Disco can be attributed to MFSB, the house band at Philadelphia's Sigma Sound Studios, which played on one of the first hits with a recognizable Disco sound: "Love Train" by vocal harmony group The O'Jays. MFSB stood for Mother Father Sister Brother, if you want the clean version, or Mother-Fucking Sons of Bitches if you want to know how hot they played. Either way, "Love Train" had most of what you could want from a Disco song, including its call for unity and inclusion – People all over the world,  join hands – that was central to New York's club ethos.
It came out in 1972 and topped the US charts early the following year. Other contenders for Disco's first big hit include "Rock The Boat" by the Hues Corporation and the orchestral instrumental "Love's Theme" by Barry White's Love Unlimited Orchestra.
Stream the Classic Disco Sounds via Spotify!
Arguably the record that really nailed down the sound of Disco, though, was "Rock Your Baby" by George McCrae, which became a worldwide chart-topper in the summer of 1974. The song was written by Harry Wayne Casey – the 'KC' from KC and the Sunshine Band – and his bandmate Richard Finch. They cut the backing track as a Sunshine Band record at TK Records in Miami but Casey couldn't manage the song's high notes. McCrae happened to be on hand to stand in and went on to sell 11 million copies. As well as McCrae's sky-high Ah-AHHs and calls for his Woooo-man to hold me in your arms and rock your baby, the record was one of the first to feature a drum machine.
KC and the Sunshine band weren't left on the sidelines by McCrae's success. With Casey on vocals and keyboards, the group went on to enjoy a string of Disco hits, including "Get Down Tonight", "(Shake, Shake, Shake) Shake Your Booty", and "That's The Way (I Like It)". As the white leader of a large band of predominantly black musicians and backing singers, Casey epitomised Disco's multiculturalism.

Gloria Gaynor, meanwhile, became the music's first female diva with an album specially made for the dance clubs. Produced by Jay Ellis, Meco Monardo, Tony Bongiovi and Harold Wheeler – collectively known as the Disco Corporation of America – the first side of her 1974 long-player "Never Can Say Goodbye" comprised just three songs, "Honey Bee", the title track and "Reach Out, I'll Be There", run together into a continuous 19-minute swathe of music, characterised by a thumping beat, swirling strings and Gaynor's soaring vocals. It was an industry first and Gaynor, who had been singing in clubs since the mid- 60s, was initially unsure about the extended format, observing that there were large stretches of music when she wasn't singing. The producers told her: "You better learn to disco dance, then!"
The risk paid off when the disc took the dancefloors by storm and DJs played the whole 19 minutes. The extracted single, a cover of the Jackson 5's "Never Can Say Goodbye", was the first song to top the Disco Action chart when it was introduced by music trade paper Billboard to chronicle the emerging New York scene. It also made the Top 10 of the US pop charts and took Gaynor around the world, hitting No.3 in Canada and No.2 in the UK.
Get In A Groovy Mood With "Fall Tonight" By Justin Caruso
Justin Caruso delivers a song that is radio-friendly, danceable and has great instrumentation. "Fall Tonight" will put you in a groovy mood without delay, and the accompanying music video just makes it possible.
The Los Angeles-based producer brings so much joy to the world as "Fall Tonight" features a funky bassline, which is complementary to violins, synths, and, of course, the haunting female vocals of Tayla Parx.
In short, a modern Disco-Pop gem with a pinch of nostalgia. Who's up for a singalong?…
Amazingly, Justin Caruso has been crafting melodies since the age of 14, encouraged by his authentic creativity. Over the years, performing at major festivals, such as Billboard Hot 100 Fest, EDC Las Vegas, and Moonrise Festival in Baltimore opened so many doors for his music career, and he's still on a mission to break barriers.
With his latest single you can tell he balances the effervescent energy effortlessly. Furthermore, the lyrics exude a free–spirited youthful tone that will revitalize everyone's hearts.
He offers what few can, the ability to merge upbeat, fun, and fresh beats while appealing to all generations. "Fall Tonight" is one of those tracks that resonate with a lot of people naturally.
CONNECT WITH JUSTIN CARUSO NOW!
Keep Grooving On! Alice Offley Stuns Fans With "Fun Fun Fun"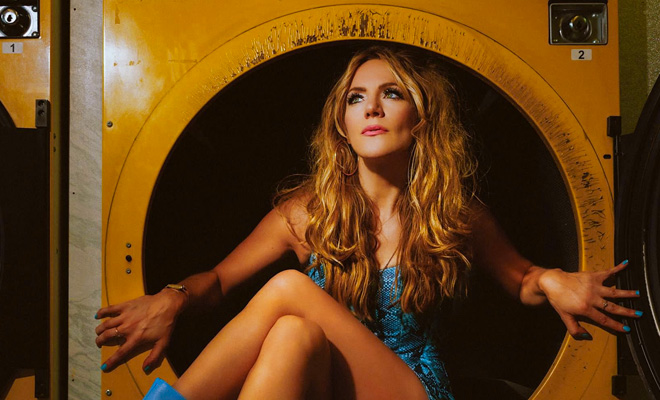 Alice Offley has released a new groovy song, "Fun Fun Fun" which is available to stream on all major platforms. No doubt, it encapsulates joyous vibes that make you feel good in mere seconds.
Nowadays, the British singer is stunning fans due to this Disco-funked up jam, which was originally written during lockdown last year. With a cocktail of funky nuances at its essence, the guitar licks sound really outstanding.
Plus, her seductive vocals are a great addition to the upbeat tempo and lyrics that will have you smiling from ear to ear.
When you're so stressed out by obligations and responsibilities, sometimes all you need is a moment of cheerfulness. Therefore, this tune is exactly for anyone who wants to take that time for themselves…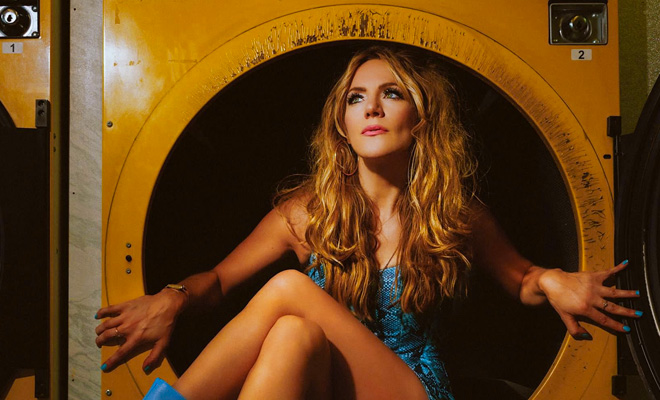 So, whether you're celebrating a happy occasion or just looking for a mood lift, Alice Offley is the answer!
Moreover, she also delivers a healthy dose of originality with the accompanying visuals. And after watching her music video, you'll soon realize laundry time doesn't have to be boring at all.
Widely recognized as an experienced performer, she has toured internationally with top-notch bands and singers (Thompson Twins, Tricky, Cyndi Lauper, etc.).
Needless to say, she knows how to connect with the audience through her pure talent. Stay tuned for more.
CONNECT WITH ALICE OFFLEY NOW!
Chillin' On Summer? Discodumper & Noty Offer The Right Music
Ideal for those lazy summer days… Discodumper & Noty are back with the right music in the form of "Rise Up." This new release comes accompanied by a Trap version and also the remix treatment from Lex Johnsen that you can't miss.
Overall, it's a slice of feel-good Disco peppered throughout piano chords, sax solos, and even a Samba whistle. Clearly, it gives you the proper summertime vibes, which helps to sync your mind into relaxation mode.
Besides the ocean breeze, the waves, and the tequila, give yourself a chance to relish the smooth groove of "Rise Up," that's littered with enchanting vocals.
Discodumper & Noty have been building their names around the underground scene amid high-quality tunes. Likewise, the creative force behind their collaborations is always defined by its originality.
In this case, "Rise Up" demonstrates why the duo is at the forefront of emerging sounds. Not only that, but the lyrics explore emotions in such a way verses can heighten intimate romanticism alongside that special one you love.
If anything, the music video fits so well with the whole song too. Plus, outdoor roller-skating never looked so fun before in life.
"Rise Up" really puts them on pace to become tastemakers this summer.
CONNECT WITH DISCODUMPER & NOTY NOW!