IKM Returns With New "ANDRA" EP and Free Download!

You may have seen IKM on our pages before because 2015 was a very good year for him. His first album "Organica" was the #3 Electro Pop record on Beatport and it's singles can still be heard on FM radio and in DJ sets internationally. 2016 looks even better and could be a breakout year for this new EDM favorite. In a genre filled with copy/paste clones, IKM is dead set on originality. While his music is grounded in House, he playfully flirts with other sub-genres and has brilliantly fused electronic and organic elements into a sound that is both familiar and new at the very same time. His new EP 'Andra' is a perfect example of this hybrid approach and is polished, emotional, and undeniably catchy from start to finish. Don't take our word for it, listen now for free before it hits stores in February. Don't forget to download the first single "Fashion Murder Romance" free while you're there!
CONNECT
Facebook 
Twitter
SoundCloud
Instagram
Ava Max Takes The Throne As The Next Lady Gaga
Ava Max is dominating the music industry with her radio-friendly songs and powerful voice. But not only that, indeed, she's being dubbed as the next Lady Gaga.
With the release of her second album, 'Diamonds & Dancefloors,' fans can expect even more of her signature Electro-Pop style. What's more, this record is the result of Ava's collaboration alongside Henry Russell Walter aka Cirkut, who was the lead producer on her debut album 'Heaven & Hell.'
My love for her recent single "One Of Us" has grown considerably since last weekend. This is an upbeat track with lyrics exploring the emotions surrounding the end of a relationship.
On the other hand, the music video is just mind-blowing. And I'm wondering if it was really shot in a cemetery…

All I can say is that the Albanian-American singer-songwriter is starting off the year on the right foot.
Of course, Ava Max draws inspiration from Lady Gaga in terms of energetic performances and bold fashion choices. Best of all, both of them are known for empowering lyrics that touch on themes of self-confidence.
One can observe their passion for the arts through the similar level of theatricality they incorporate into their work.
Nevertheless, you will notice Ava Max prefers to get more introspective with her compositions. Almost all her tunes revolve around past heartbreaks or tormenting feelings.
Therefore, I can't confirm if she's taking over Lady Gaga's throne, but 'Diamonds & Dancefloors' is predicted to be the top album of this year. Curious listeners can look forward to discovering fantastic news soon.
CONNECT WITH AVA MAX NOW!
Travel Back In Time With Franck Choppin's '80s-Style Music
The wizard of synths, Franck Choppin shares his latest single "Love Of Yesterday." With magic in his hands, he creates '80s-style music that takes you back to another time in your life.
Unquestionably, this new song is a journey to the past, when Depeche Mode and New Order ruled the top of the charts. Moreover, the whole production truly stands out thanks to the sonic palette which evokes nostalgia.
Hailing from France, the European artist makes sure to revisit the romance through proper female vocals and lyrics. As a matter of fact, "Love Of Yesterday" tells the story of someone who has come across a former lover and is conflicted about the possibility of restarting the relationship.
In addition, this catchy tune is accompanied by a lyric video that complements retro-futuristic melodies. Bearing in mind also the versatility of Yamaha and Roland keyboards is what makes the rhythm so iconic.
Whether you're a fan of '80s Pop culture or simply enjoy a good throwback, "Love Of Yesterday" is an authentic tribute to the Electro-Pop genre. And I wouldn't be surprised if you're already excited to hear his future releases.
Keep an eye out.
CONNECT WITH FRANCK CHOPPIN NOW!
Relive The 80s With Anne Reburn's Cover Of "Touch In The Night"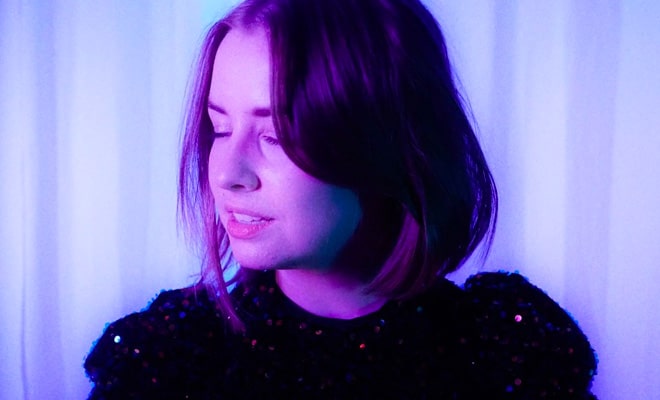 The recent music video from Anne Reburn is nothing short of fantastic. She pays tribute to the iconic band Silent Circle with an 80s cover of their hit song "Touch In the Night."
From the moment this clip begins, you'll be transported back in time with Anne Reburn's electrifying energy. Undoubtedly, the neon aesthetics and the top-notch choreography are stunning too.
Plus, the fashion and styling choices are spot on, and it all comes together to create something special.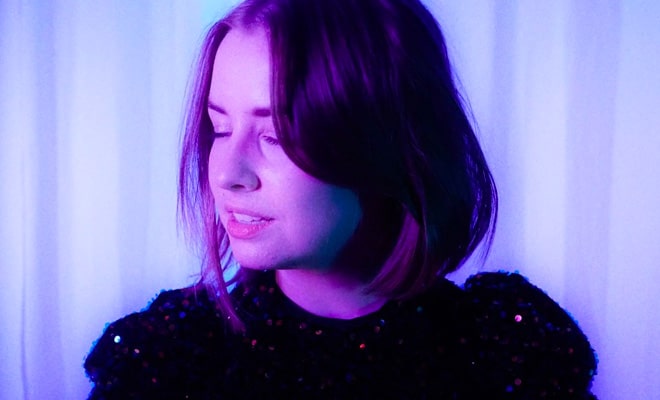 But let's not forget the singing, Anne Reburn's voice is definitely her best asset in my opinion. On the other hand, you won't be disappointed if you're looking to get your dose of nostalgia.
Besides that, the sound is otherworldly accompanied by a touch of contemporary Electro-Pop.
Resonating with audiences of all generations, this version of "Touch In The Night" is astronomically epic, and it deserves way more attention. By the way, the rising artist is currently based in Los Angeles and has become popular on YouTube due to her exceptional covers.
So don't miss out on this great opportunity to relive the 80s, check out her channel today for more remarkable renditions…
CONNECT WITH ANNE REBURN NOW!