In Review: Celadon Candy's 'Celadonia' Album

Celadon Candy have been active in the music scene since 2010, with major changes this year the artistic project rises again as did the phoenix, after the UK indie label Trinity Eclipse released their album 'Celadonia'. Its sound is Electro Pop and definitely requires multiple listens to truly appreciate what it has to offer. Generally, you'll find dark and moody songs, all of them with awesome synth lines. Below, our track-by-track review will provide you more details about everything, enjoy!
► Available at Amazon and iTunes UK Stores

1 – Irritant  This is the opening song that grabs your attention, at first listen. There's a nice combination of male and female vocals. These voices complement each other very well, and the electronic beats seem to be an endless rhythm!
2 – Libertines "Let's run away, I wouldn't waste another day" here I wish to underline the songwriting skills of the project.  Celadon Candy made an anthem that expresses the value of freedom. I am sure many of us will feel identified with the song's lyrics.
3 – Broken Dark Electro Pop music that sounds like a modern protest song. The main vocals transmit a secure, confident and energetic tone.
4 – Undercutter In comparison with the rest of the songs' album, here you will notice a quick, upbeat and exciting rhythm. A totally catchy tune!
5 – Snakes The shortest track of the 'Celadonia' album, has an interesting vibe that will leave you wanting more…
6 – Celadonia An atmospheric and electronica track, with sounds from outer space that will please big crowds at any rave party! Distorted and instrumental sounds show a different side from Celadon Candy.
7 – Socialist Here's another dark track, it opens with an arpeggiated synthesizer. Listeners get another taste of Celadon Candy's own unique ravey sound. Sexy and intense song…
8 – 1JuneDemo Synth, and electronica hooks that blow my mind, this masterpiece raises doubts about the song's original title.
9 – Sweet This tune reveals that Celadon Candy have been listening to a significant amount of techno and some heavy rock music as well. A strange combination of these two genres seems to work!
10 – Apostacy Enjoy the last track of the album, It sounds more like a club-friendly banger, ideal for DJ sets of minimal and techno music.  If Celadon Candy decide to remix this song, that will be fantastic!
New Esotera EP 'Old As Time' — Exclusive Review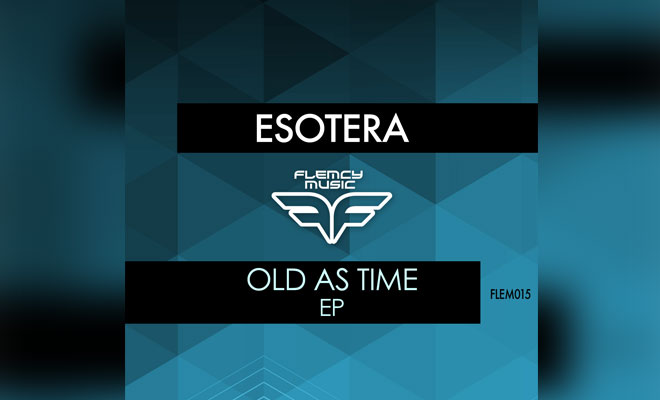 Londoner electronic musician Esotera has spent many days and nights in the studio producing the upcoming 'Old As Time' EP and obtaining outstanding results. This work represents his perfectionism and daily dedication to music. Here, he delivers Progressive House tunes that also integrate Techno in a different direction. After mixing both styles, Esotera got the secret formula for one of the best atmospheric and deliciously dreamy EPs of the year! Can't wait to download this great material in February via Flemcy Music. In conclusion, I will definitely use these three tracks on my next DJ set. Meanwhile, you can read my track-by-track review below.
1 – Old As Time WOW what an opener! Such a masterpiece tune that will take you on an audio journey. Lovely soft harmonies and progressive sounds made it quite enjoyable and relaxing at the same time.

2 – High MomentsThe second track is pretty original. It features eerie/dark music elements and pulsing beats on repeat. Esotera also adds male vocal snippets that sound like being taken from a speech. Certainly, a creative effort, don't you think?

3 – LIGOHey Techno lovers, this is definitely for the clubs! I like it because it possesses dynamism and energy. The most uplifting song and probably never will go out of day as it sounds futuristic.
AVAILABLE SOON ON BEATPORT
February 1st, 2017
CONNECT WITH ESOTERA
Facebook
Instagram
Mixcloud
Twitter
CONNECT WITH FLEMCY MUSIC