Volt & State, Sam Void, Avedon Move Your Body and Mind with "Hold On" on Protocol Recordings
Volt & State have teamed up with Sam Void, whose track "Young" was featured on Protocol's Miami 2015 compilation, and newcomer Avedon for the new single "Hold On". When one of the most renowned music festivals in the world selects your track to feature in their promo movie, you know you've been inducted into the industry's inner circle of serious players. Volt & State had their moment when their recent hit "Sandcastles" was chosen for the Ultra Brazil 2016 promo movie. Now, the Dutch duo are keeping the momentum going with their 8th track on Protocol Recordings, titled "Hold On", which was premiered on Nicky Romero's Protocol Radio #177. Sam Void and Avedon's fresh spin on Volt & State's progressive house persona makes the new distinguishable in a sea of monotonous releases in the genre.
With its theatrical synths over a deep and rhythmic bassline, "Hold On" excellently represents Volt & State's prowess of moving both their listener's bodies and minds. The track is a promise that no matter how many obstacles life throws in your path, there will always be that one person who will carry you through the heaviest of storms – and you'll be dancing the whole way through! Volt & State, Sam Void and Avedon have together mastered the intricate triad of melody, energy and emotion in their productions. For Volt & State, the most established of the three, this recipe lead to hot year of successful releases in 2015. They mixed Protocol Recordings' massive ADE Compilation in 2015, released the anthem "Warriors" they produced with Nicky Romero to much acclaim, and then the smash hit "Sandcastles". Sam Void's "Young" soared to popularity in the 2015 festival season, and Avedon's raw talent hints at many noteworthy releases in the future. If the trend continues, expect to be hearing "Hold On" in heavy rotation at your favorite club and in your favorite podcast very soon.
More info on Volt & State / Protocol
Snavs & John Alto Release "Headlights" – Multi-Genre Metaphor Of Relationship
Danish export Snavs teamed up with up-and-comer John Alto, also hailing from Denmark, for their new track "Headlights," a dark Progressive House gem with a strong vocal element. The new single immediately captivates with suspenseful, emotive female vocals cocooned in its cinematic melodies, from which a euphonious and driving bassline blossoms and undulates.
The combination of dynamic and deep sonic production makes "Headlights" suitable for singalongs during cathartic moments or getting down on the dancefloor. Its versatility is a representation of both Snavs's and Alto's dynamic styles, which have ranged from Alt-Rock to heavy Bass and everything in between. "Headlights" is out now on Steve Aoki's Dim Mak Records.
"The track was inspired by the blending of two different music styles, with the heavier bass line and club rhythm, with the euphoric atmosphere with grand and epic melodies, perfect for anthems and large stages. The vocals play a massive part in the completion of the track, with some ear-catching lyrics that are great to sing along to. The song is about a relationship, metaphorically explained through driving at night." — Snavs & John Alto
CONNECT WITH SNAVS NOW!
Enjoy Euphoria On The Dance Floor With illectronic & DJ Santi Fabian

This collaborative effort between illectronic and DJ Santi Fabian will take you on a rollercoaster of euphoric emotions. Their Progressive House banger "Testimony" boasts repetitive melodic beats coupled with sexy vocals, creating a catchy blend that's impossible to resist.
For those who are new to illectronic's productions, "Testimony" serves as the perfect introduction to his EDM catalog. That being said, prepare to be surprised by the sheer energy that defines his work.
Most importantly, this dance floor filler is ideal for nights at the club, workout sessions, or simply dancing wherever you are. Additionally, its pulsating rhythm will have you moving to the groove in no time.
On a side note, the creative process behind "Testimony" was a dynamic exchange of ideas and skills through SoundCloud. Therefore, these virtuosos meticulously fine-tuned every aspect of the song, ensuring that each component seamlessly harmonizes with the next.
No doubt, the Electro bassline and the incorporation of dark textures serve as the main ingredients, resulting not only in sonic perfection but also in something intriguing to the ears.
In conclusion, whether you're a die-hard electronic music fan or just someone who loves good tunes, "Testimony" transports you to a state of intense joy, excitement, and exhilaration.
CONNECT WITH ILLECTRONIC NOW!
Yves V & Sem Thomasson Join Forces On "Sound Of A Beating Heart"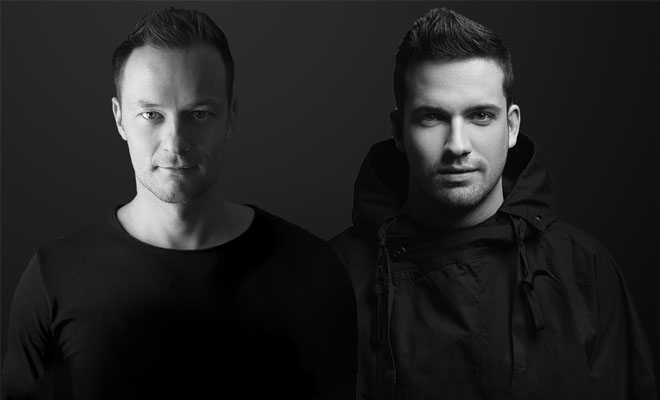 Yves V returns to CONTROVERSIA for his 5th single on Alok's label and the 2nd one produced with his fellow Belgian artist Sem Thomasson. Their new release – "Sound Of A Beating Heart," is a melodic Progressive House record that has both emotive and dancefloor elements. Opening with organic melodies, the first half of the track is haunting and minimal, with soulful vocals taking center stage. Yves and Sem up the ante in the latter part, incorporating deep and rhythmic melodies with a downtempo bassline. The song's lyrics and melody are written by Nathan Nicholson of The Boxer Rebellion band, who as a songwriter, has also written for the likes of Kygo, Gryffin, Calum Scott, Claptone, Tinlicker, KC Lights, Hayden James and more. Yves V and Sem Thomasson previously worked together on "On Top Of The World," which was released in 2016 on Spinnin' Records. With "Sound Of A Beating Heart" coming out in 2023, it proves that sometimes studio chemistry only gets better in time.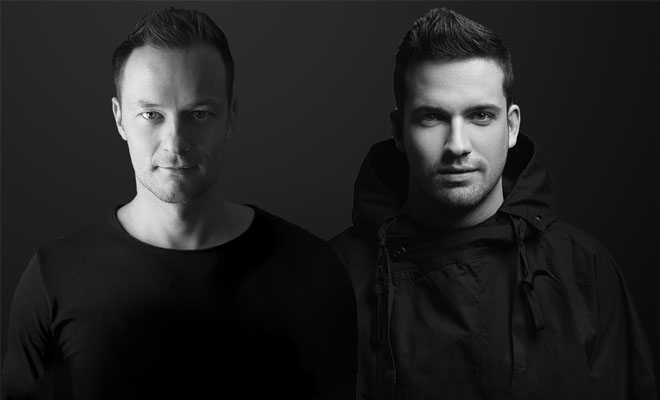 "We really wanted to create something that would work production-wise in both a club and for home listening. It's a deep track that still has these light elements to it, the topline expressing something that is quite moving and relatable, yet the progressive and higher BPM beats across the second half make it something that – we hope – the partiers will love too." — Yves V & Sem Thomasson
Yves V
Yves V has gained global recognition for his dynamic big room style with releases like "King Cobra" with Don Diablo, "Octagon," "Direct Dizko" with Sander Van Doorn, "Madagascar" with Dimitri Vegas & Like Mike, and "We Got That Cool" with Afrojack & Icona Pop. He has also remixed the likes of Timbaland, Missy Elliott, Ginuwine, and more. In 2022, the producer was amassing almost 4,5M monthly listeners on Spotify alone and has been supported by heavyweights such as David Guetta, Afrojack, Martin Garrix, Armin van Buuren, and more. His electrifying live performances have wowed crowds at some of the world's best festivals, including Tomorrowland, Sensation, Amsterdam Dance Event, David Guetta in Concert, and Mysteryland.
Sem Thomasson
Sem Thomasson is an established name in the Belgian electronic music scene. A couple of years back, the young producer and DJ gained international attention with his stunning remix work for recognized artists like Clean Bandit, Zara Larsson, Flo Rida, Nelly Furtado, Lost Frequencies, Steve Aoki. This led to a quick rise in his DJ career with numerous appearances in the best clubs around the globe, a few international residencies under his belt, and multiple gigs on festivals. Throughout the years, he changed and developed his sound. With his residency in the club Versuz (#40 in the world), he plays house and tech house music with a recognizable feel. As a music producer, he released tracks on labels such as Axtone, Spinnin' Records, Warner Music, Protocol Recordings, Big Beat Records, Universal Music, and Atlantic Records, just to name a few. Thomasson wrote and produced several Top 10 house tracks on the Belgian national charts and several Beatport top charting club tunes with support from numerous high-profile DJs. His new label Hot Fuss Records is charting with every release on Beatport, where Thomasson was named as a future talent to watch.
CONNECT WITH YVES V NOW!