A Look Back At Enzo Sprigg's Static Laden Electro Pop Album 'Television Graveyard'

Composing music is just one of the many artistic activities carried out by Enzo Sprigg. Last year, after having reviewed his album 'Cosmic Bipolar Nebula', you and I felt pretty much satisfied with almost all the Electro Pop songs. Therefore I decided to look back at his music catalog, where I find another material with sonic surprises, called 'Television Graveyard'. Launched in 2015, Enzo demonstrates a fascination of experimenting with electronic music. Broadly speaking, this album features a total of 12 tunes, where heavy/spooky synths are the primary element. Not to mention, distorted sound effects that bring to mind badly damaged televisions, which in some way referred to the album's imaginative title. Add to that original lyrics with a dark undertone. Making himself known as an artist with daring imagination. Definitely, a must listen!
On the other hand, the first track, "Television Graveyard" is a favorite among fans. He delivers an interesting pace, which combines driven industrial-tinged textures and noise machines. But I think what I liked about it the most is that I can feel the emotion through his vocals. Check out the illustrated visuals below and see the transformation of Enzo into a superhero. Followed by a small Q&A to get to know more about this intriguing project.
1 – Looking back on this previous album, what were you trying to accomplish musically with Television Graveyard?

At the time I really wanted that album to be a vast departure from my first record. I wanted to blend synthpop style songwriting with a much more course, almost harsh and stripped down music production. Sometimes electronic music can feel a bit too sterile so I wanted to avoid that. Conversely, so I wanted the songwriting to be more accessible and lyrically memorable. Songs like Slick Disaster and Television Graveyard are good examples of the sound I wanted the album to have.
2 – Is it true that you hand drew and animated the Television Graveyard music video entirely on your own? Can you explain that process more?
Being an artist by trade, animating one of my music videos was a dream of mine. I was worried that the workload would overwhelm me though. Then I figured I would just use my Samsung note phone to draw all the elements. I tend to draw on it a lot when I have spare time so that worked out well. I would do the drawings when I had a spare moment and then I'd animate and sequence the elements when there was hope. I was going for a rough, undergrown comic feel. I felt it would express the pirate radio station feel of TVG so well. I'm really happy with how it came out and I'm hoping to do part two of the story in the future.
3 – What did you learn from making Television Graveyard that helped you with making your latest album, Cosmic Bipolar Nebula?
Enzo: Well I think every album teaches you a great deal about music production and recording. Secondly, just finishing a record gives you a lot more confidence that you can keep the creative process going. Television Graveyard did both those things for me. That album was also a very external album lyrically. I wrote about people and situations outside of myself. I think that's what lead me to write more internally on Cosmic Bipolar Nebula. I wanted to continue the catchy songcraft of TVG but go more personal and deeper with the current album. In hindsight I'm proud of each album, mainly because they can stand on their own, show growth and feel like a progression. That's all I could ever hope for.
---
CONNECT WITH ENZO SPRIGG NOW!
Facebook
Twitter
YouTube
Instagram
Uncover Mari Dangerfield's Sound And Storytelling In "Ruins"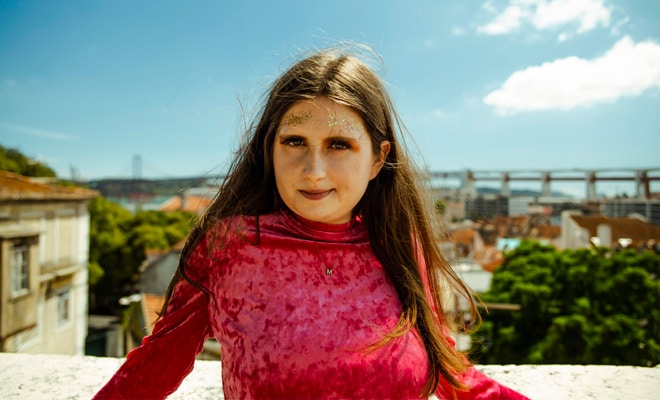 Watch the music video of Mari Dangerfield's second single "Ruins" right away! It's taken from her upcoming EP called 'Eco-Fever' and will drop on June 25th.
"Ruins" is such a great song that forges a genuine connection. Indeed, it's all about heartbreak and how relationships can be fragile, just like our planet's situation with climate change.
Definitely, Mari Dangerfield's originality and artistic vision shine through in this tune, with beautiful harmonies, catchy hooks, and epic arrangements that will keep you hooked.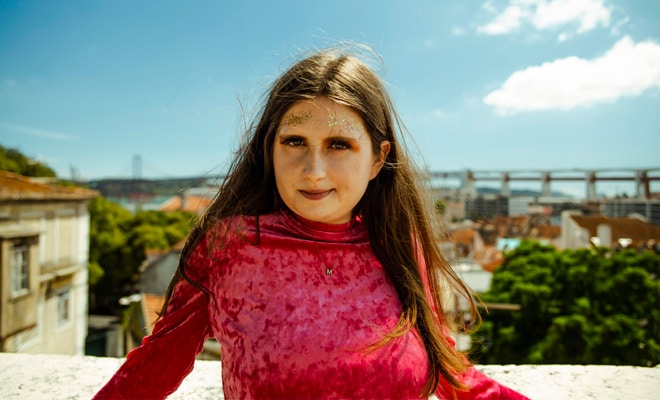 The visuals perfectly match the story of this composition, drawing you into Mari Dangerfield's intimate world.
On a side note, she even got some help from her boyfriend during the filming, making it more special. As a result, you can tell Mari is gaining recognition and solidifying her presence in the music industry thanks to her one-of-a-kind Alt-Pop/Electro-Pop sound.
And, of course, her storytelling skills allow everyone to connect with the artist on a personal level. Lastly, I genuinely hope it resonates with you as much as it did with me.
Without further ado, I would dare to say Mari Dangerfield is a talented woman on the rise.
CONNECT WITH MARI DANGERFIELD NOW!
Video Premiere: Kylie Minogue – Padam Padam
Guess who's back? Kylie Minogue just dropped her hot new single "Padam Padam" today, along with its awesome video. The clip was shot in LA by the talented director Sophie Muller.
Best of all, it's the first release from Kylie's upcoming 16th studio album called 'Tension,' which is set to come out in September. With its vibrant Electro-Pop beats produced by Lostboy, this catchy gem is sure to get everyone dancing during summer.
Certainly, "Padam Padam" is a heartbeat-inspired song that has got everyone buzzing and sharing their wild reactions.
On the other hand, in the visuals, you will see the Australian singer and her crew of backup dancers killing it in various locations like a diner, motel room, and even what seems like a freaking junkyard. It's pretty crazy, so make sure you don't miss it!
CONNECT WITH KYLIE MINOGUE NOW!
From Demo To Discovery… Pet Shop Boys Drop "The Lost Room"
The Pet Shop Boys just dropped the music video for their newest Electro-Pop single "The Lost Room." Best of all, it's part of their recent 5-track EP 'Lost,' which features unreleased demos from their old album 'Super.'
What's more, the duo used footage from the 1966 film 'Young Törless' to represent the narrative behind "The Lost Room." According to Neil Tennant, the cuts on the EP all have a cohesive electronic sound and some of them even feel relevant to the current world situation.
If I'm not mistaken, the concept of this new material refers to a larger, philosophical, or political point where the world sometimes feels directionless.

In addition to the EP release, the Pet Shop Boys announced a massive box set called 'SMASH – The Singles 1985-2020'. It's a comprehensive collection of their greatest hits spanning over 35 years, available in various formats.
Neil Tennant and Chris Lowe, the geniuses behind Pet Shop Boys, mentioned that this box set is a way for them to reflect on their incredible career as they embark on a new album and gear up for their upcoming 'Dreamworld' Greatest Hits Tour.
CONNECT WITH PET SHOP BOYS NOW!